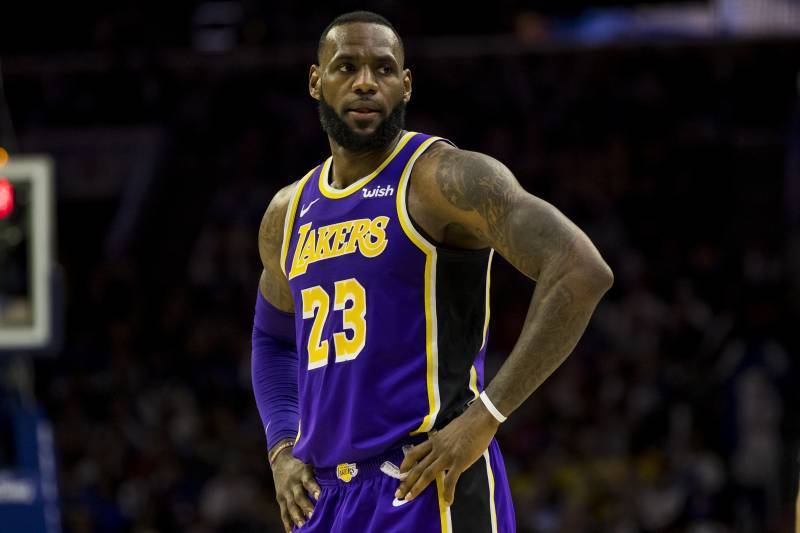 We are approximately two weeks from the restart of the National Basketball Association 2019-2020 regular season. Due to the strains that have been placed on the various cities that have NBA franchises, the league has decided to consolidate its operations to one neutral location. The city that was chosen to make that happen was Orlando. However, as the days approach when competition among teams can resume, players were given the option of not joining their fellow teammates down in Orlando.
One particular team that may be affected by not having their entire supporting cast at full capacity once the postseason starts could be Los Angeles Lakers, which is led by superstar LeBron James. James will be without contributors such as Avery Bradley and, for the time being, Rajon Rondo.
Bradley was a starter for the Lakers and was recognized as one of James' go-to-guys when it comes to running the offense. On June 23, Bradley told ESPN that he decided not to join his fellow teammates down in Orlando, due to having concerns about his family's health if they chose to make the trip to be a part of the bubble.
Bradley's oldest child Liam has a history of struggling to recover from respiratory illnesses. According to what Bradley told reporters, Liam's health was the number one reason why he decided not to join his teammates down in Orlando.
On the other hand, fellow guard Rajon Rondo suffered an injury to his right thumb during a practice session that occurred last Sunday. The information of what transpired was released to the public around late Sunday night. Rondo's thumb injury is expected to keep him out of action for at least six to eight weeks, according to Lakers Head Coach Frank Vogel.
With those two players out, LeBron James' quest for his fourth championship could be the most challenging of his 16-years of playing competitive basketball in the NBA. He does not have the typical competitive advantages that he would usually have going into the playoffs in previous years.
The home-field advantage factor is not there, and he is missing core players that would allow him to be the unstoppable force that we have seen on so many different occasions. Rondo has been criticized for years for not being a team player on numerous ball clubs.
But you cannot deny his ability to become a floor facilitator that can push the basketball up the court. Rondo's skill set is a perfect fit for LeBron James when it comes to controlling the Lakers' offense. With the absences of those two individuals, many league analysts and experts are now trending towards selecting the Los Angeles Clippers as the favorites to advance and win the NBA Finals for this season.
The Clippers are a legitimate option to hold up the Larry O'Brien Trophy once it's all said and done, but you cannot ignore the resilience or the basketball IQ of LeBron James. Let's not forget that he is still surrounded by players such as Anthony Davis, Kyle Kuzma, and playoff veteran Danny Green. Also, with the threat of the coronavirus, an opposing team could be severely affected once the playoffs start.
The Lakers are still a threat to advance to the NBA Finals without the presence of both Avery Bradley and Rajon Rondo for the time being. However, the task of reaching their ultimate goal will be difficult due to unforeseen circumstances at hand. To minimize the loss of Avery Bradley, the team decided to sign veteran shooter J.R. Smith. Smith is recognized as a shooter that is capable of making quality shots in critical situations.
Smith is also familiar with the playing style of LeBron James. The two were teammates with the Cleveland Cavaliers. LeBron James' quest for his fourth championship will be challenging; however, you can never count out his resolve to succeed despite the situation at hand.