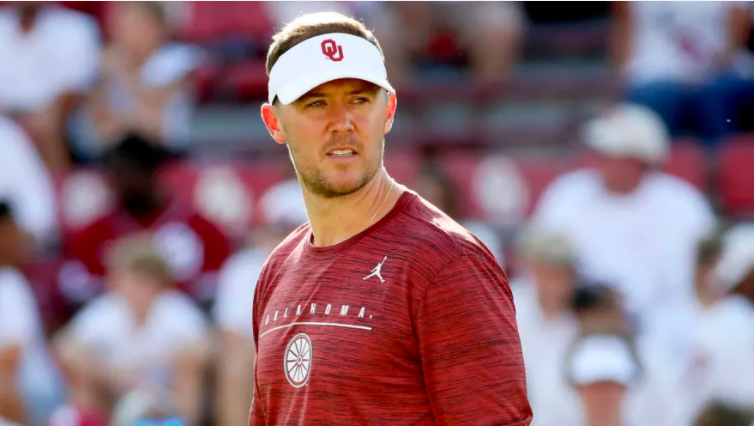 COLLEGE FOOTBALL

Understanding the importance of Lincoln Riley Winning a College Football Playoff Game
As Lincoln Riley enters his fifth season as the University of Oklahoma head football coach, he has accomplished a lot during his tenure.
However, he has yet to win a playoff game and a national title. This team has a chance to be the best team to accomplish both of those goals.
He needs to win a playoff game this year because this will be the best opportunity he has had.
His biggest competition Alabama, Ohio State, and Clemson will all have new starting quarterbacks this season. Oklahoma will bring back star quarterback Spencer Rattler for another season. Spencer Rattler would have been in Riley's offensive system for three years. Another competitor, Georgia, brings back J.T. Daniels, but they must go through the SEC's gauntlet.
Oklahoma should be the best team in the Big 12 once again. Iowa St. will be incredibly good, but they do not have the talent to beat Oklahoma two times in a season. Texas will have a new starting quarterback and a new head coach so, they should not be significant threats to win the Big 12 right away.
They should do everything they can to get the number one seed. To do that, Oklahoma will probably have to go undefeated before the final rankings come out. The main reason that getting the number one seed is so crucial for Oklahoma is to avoid playing an elite team until the national championship game.
They have played an elite team in previous years and have gotten destroyed, except for the Georgia game. Also, if they get the number one seed, they will probably get to play in the Cotton Bowl. The Cotton Bowl will be played in AT&T Stadium, where they play the Big 12 championship game, which could be a huge advantage.
While Lincoln Riley has a lot of staunch support among the Oklahoma Sooner fanbase, some fans question if he can win a national championship for the Sooners.

"Riley is a great coach, but he may have overachieved early, and if he does not win at least a playoff game this season. They will be some supporters like me wondering if he can," an anonymous fan said.

If he does not win a playoff game this season, it will make a lot of Oklahoma fans think he might have peaked.
Support the Strike 7 Sports platform's growth by heading over to Fanatics.com and purchasing officially licensed Oklahoma Sooners gear. Each purchase made through the banner below goes into the funding of the Strike 7 Sports brand. To proceed, click on the banner below and enjoy shopping over at Fanatics.

Photo courtesy of the USA Today.