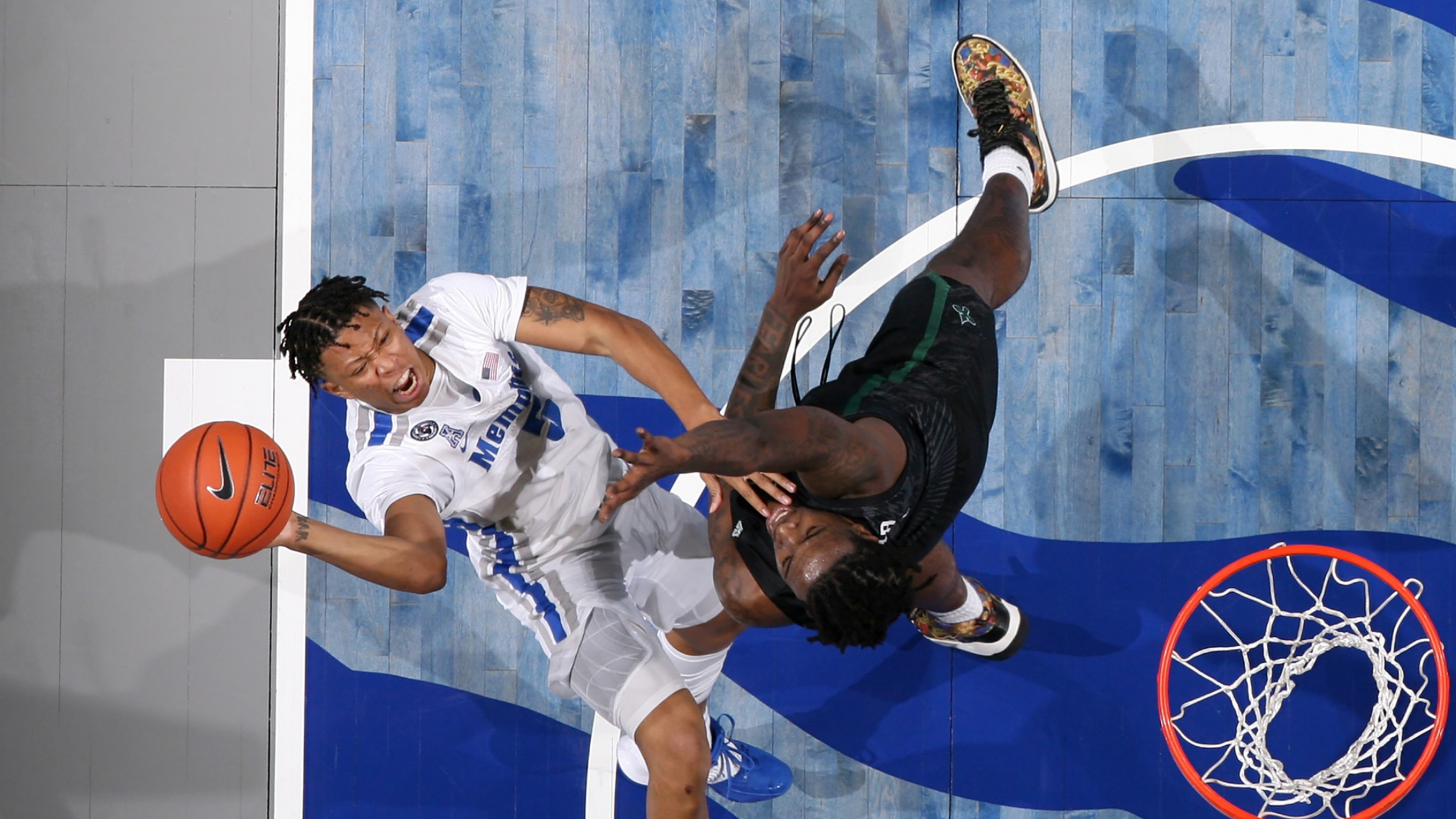 Tulane Green Wave Versus Memphis Tigers Recap
Location: FedEx Forum, Memphis, Tennessee
Final Score: Tulane-46-Memphis 61
After coming off a brief pause due to coronavirus issues within the program, the Memphis Tigers return to action on Wednesday night. They host conference rival, the Tulane Green Wave. Memphis got right back to where they left off as they won their fourth-straight ball game.
However, it came with its miscues as the Tigers committed a total of 26 turnovers in yesterday's victory over the Green Wave. There was also a brief scuffle that occurred in the second half between the two teams. Based on the video footage, it clearly did not show what caused the conflict to take place.
Both teams had players ejected from the game.
"This was to be expected, ugly game, 26 turnovers, ugly game, but we got the win to keep ourselves in the conversation. I was proud of the guys for just trying," said Head Coach Penny Hardaway. The pause due to virus issues played a factor in the Tigers' sloppy performance throughout yesterday's game. Despite the turnovers, Memphis was able to make quality shots that allow them to win comfortability.
Boogie Ellis led all Memphis scorers with 13 points in Wednesday's victory over the Green Wave. Memphis must continue its winning ways if they want to impress the NCAA tournament's selection committee. They cannot take any team lightly as the season comes to a close, because their opponents may have those same aspirations. The virus pause may have contributed to their sloppiness against Tulane, but it must be cleaned up immediately.
The turnovers have always been there, dating back to last season, but they must be cut down to a minimum. Even against a mediocre opponent, allowing a significant amount of turnovers can be costly for the Tigers. On the bright side, Memphis is showing that they are resilient despite their recent setback. Their next opponent will be a matchup on the road against the Cincinnati Bearcats.
Support the great work of the Strike 7 Sports Memphis Tigers Section by purchasing licensed NCAA fan gear. Items ranged from Memphis hats, jerseys, t-shirts, socks, and so much more. We would greatly appreciate it if you would purchase these items from the text link listed below. The revenue generated from today's offer goes into the funding of the Strike 7 Sports platform. Click on the link below if you are interested.
Memphis Tigers Fan Gear Offers from Fanatics.com.
Photo courtesy of Grove Point Dental Group.