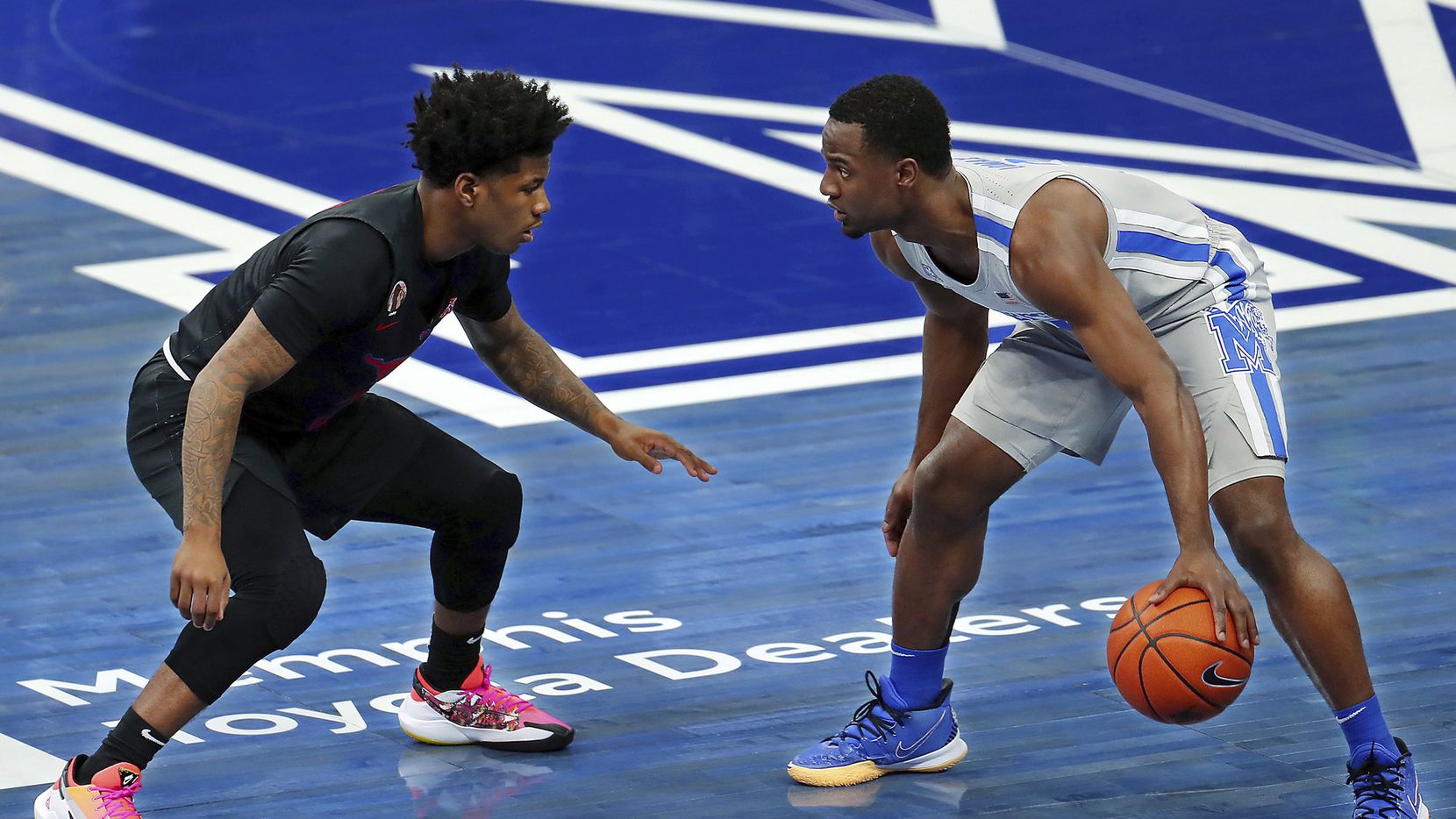 SMU Mustangs Versus Memphis Tigers Recap
Final Score: SMU-72-Memphis 76
Location: FedEx Forum, Memphis, Tennessee 
The Memphis Tigers basketball team is finally playing like the team with high expectations going into this season. They are currently on a three-game winning streak after defeating the SMU Mustangs at home last night. Due to last night's victory, the Tigers are now in second place behind the Cincinnati Bearcats in the American Athletic Conference.
The win over SMU did not come easy, but the Tigers delivered when it mattered the most. Alex Lomax came off the bench to lead all Memphis scorers with 14 points. Fellow teammates Moussa Cisse, Landers Nolley ll, and DJ Jeffries combined for 34 points to win over SMU. Memphis seems to perform better in games win there is a joint effort when it comes to scoring.
It was a back and forth battle between the two programs for most of last night's game. Whenever Memphis would try to take full control of the ball game, SMU would fight back by playing swarming defense and efficient scoring behind the three-point line.
However, Memphis would overcome SMU's offensive barrage by making crucial shots. A year ago, before the pandemic ended the season, Memphis would lose these types of games. Their recent three-game winning streak showed that they had turned the corner for right now.
The turnovers are still an issue, but the Tigers are winning the games they would get overmatched a year ago. The season is far from over, but the Memphis Tigers are finally trending upward as a legitimate contender in the AAC. On the schedule next for Memphis will be another matchup with the SMU Mustangs. The game will be played on Thursday, January 28, at FedEx Forum.
Photo courtesy of Patrick Lantrip.