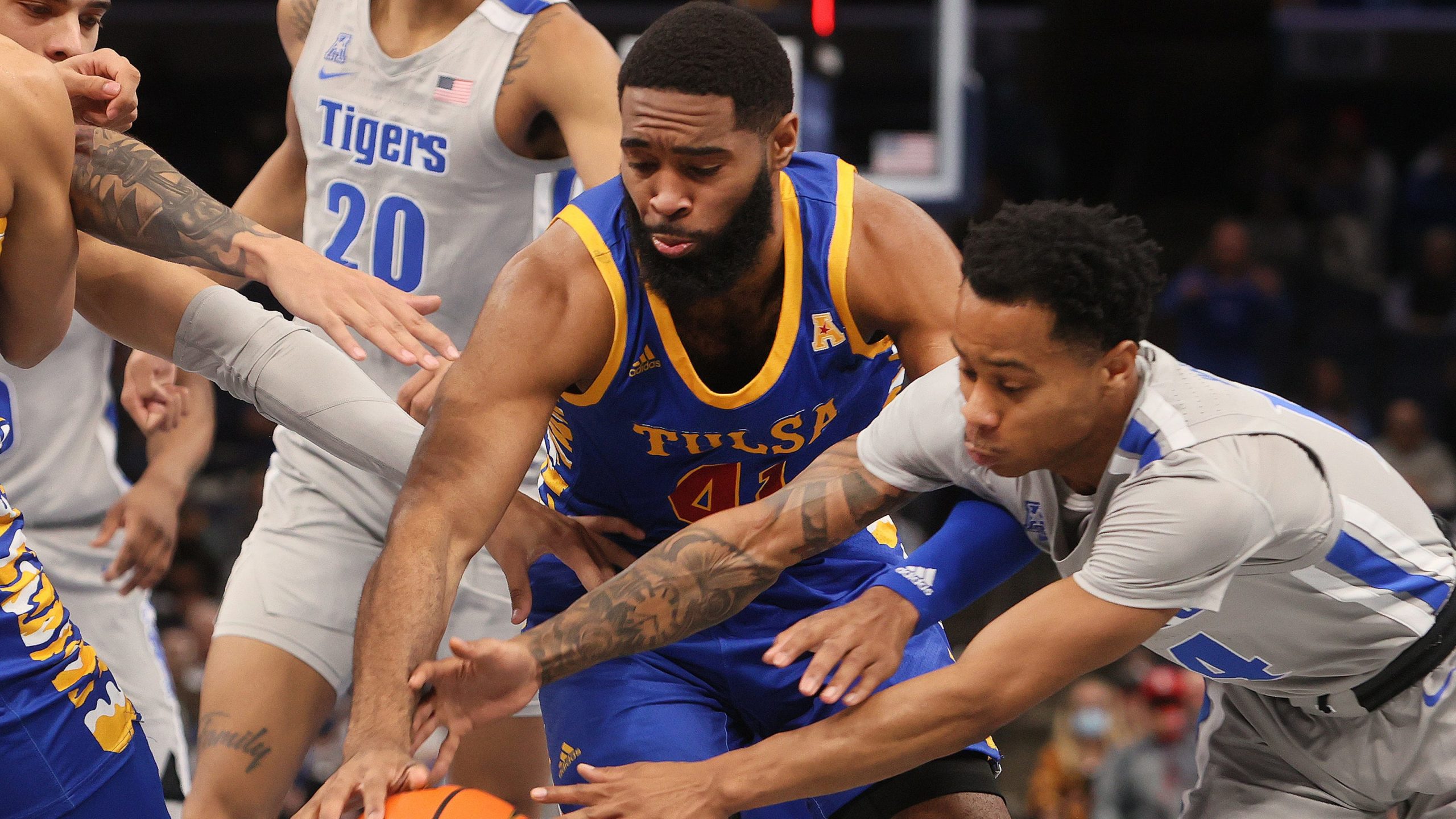 The Memphis Tigers picked up their second conference victory when they defeated the Tulsa Golden Hurricanes 67-64. The game started badly when the Tigers could not get anything going offensively. Tulsa had built up a 10-0 lead on the Tigers in the opening minutes of Tuesday's game.
They would eventually get things going by the half and finally take the lead for the rest of the game. Memphis would go on a tear in the second half after going up by 18 on the Hurricanes.
Malcolm Dandridge and Landers Nolley had 12 points, while fellow teammate Lester Quinones chipped in with 11. Tulsa made things interesting within the game's final minutes when they erased the Tigers' 18-point lead and cut it down to four (65-61). The game would come down to which team would manage the clock effectively and make free throws at the right time.
Memphis accomplished those tasks that would allow them to defeat Tulsa. Nolley would make two free throws that sealed the win over the Hurricanes. Turnovers continue to be an issue for the Tigers; they recorded 14 in the win over Tulsa.
As a team, Memphis shot 46.2 percent from the field, 29.4 percent from behind the arc, and 58.3 percent from the free-throw line. Forward DeAndre Williams set out the game's final minutes with an injury. According to head coach Penny Hardaway, Williams was dealing with a back injury. "He said his back was hurting," Hardaway said. "I don't know what happened."
With injuries to players such as Jalen Duren, Emoni Bates, and Alex Lomax, the last issue that the Tigers need is another injury. Williams's impact on this roster has been significant, dating back to last season. His status for the next game is something to pay close attention to.
The Tigers improved to an 8-5 on the season and 2-1 in the conference. They will remain at FedEx Forum for their next game against the Cincinnati Bearcats. According to college basketball analyst Joe Lunardi, Memphis is one of his first four out in his latest bracketology post. As long as the Tigers win games and have a solid outing in the AAC tournament, they will be one of the 68 teams competing for a national title.
Support the great work of the Strike 7 Sports Memphis Tigers Section by purchasing licensed NCAA fan gear. Items ranged from Memphis hats, jerseys, t-shirts, socks, and so much more. We would greatly appreciate it if you would purchase these items from the text link listed below. The revenue generated from today's offer goes into the funding of the Strike 7 Sports platform. Click on the link below if you are interested.