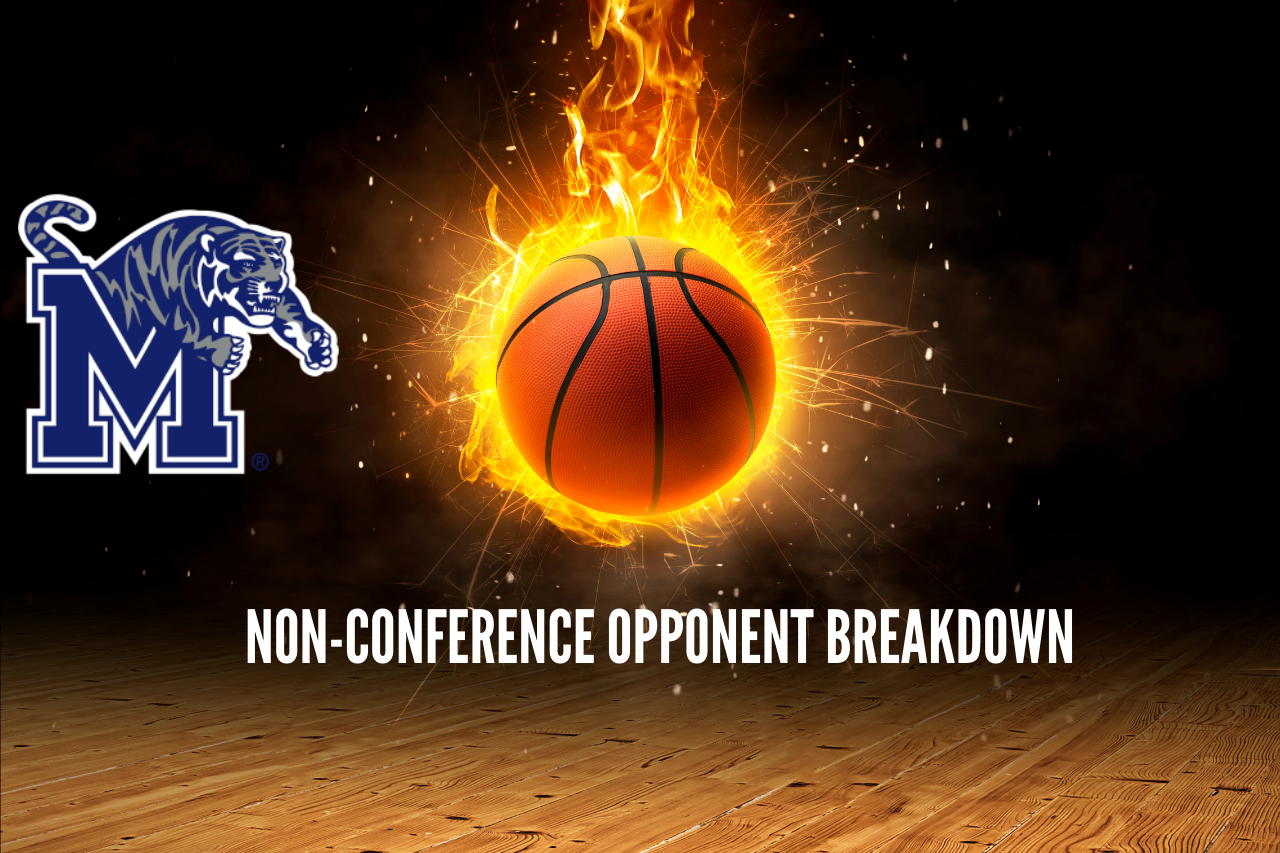 It is no secret that the Memphis Tigers expect to reach the NCAA Tournament again this year. With the immense talent they have gotten through the portal, there is no question that they should be able to reach the field of 68.
Undoubtedly, a good conference record and an impressive showing in the conference tournament will aid in securing a bid in the big dance. However, the most critical factor in a tournament bid is non-conference games.
If Memphis picks up big wins against great teams outside of their conference, the NCAA Tournament committee could view these non-wins as quality wins. This could aid Memphis in getting an at-large bid in case they don't win their conference tournaments.
Nonconference wins were the reasons why Memphis made the NCAA tournament last year. Last season, Memphis was 13-3 in non-conference games. One of those victories was against the Auburn Tigers, which was ranked #11 then.
Memphis has some key non-conference games coming up this season. Their most challenging tests in non-conference play are against Missouri, Ole Miss, Michigan, Texas A&M, and Virginia.
This piece will preview Memphis's opponents in these key non-conference matchups.
Memphis at Missouri – November 10th
The Missouri Tigers are coming off a 25-10 record last season. They wound up in the NCAA Tournament and made it to the second round before losing to the Princeton Tigers.
The Missouri Tigers come into this season with the task of figuring out how to replace their top three scorers from last season on offense.
Like Memphis, Missouri went to the transfer portal and got Tamar Bates from Indiana University. Bates was one of the top shooting guards in the transfer portal. They also got Caleb Grill from Iowa State.
However, their biggest acquisition may be Conner Vanover. Vanover averaged more blocks per game last season than Missouri collectively as a squad. He appears to be a force in the interior. A critical matchup that is one to watch will be Conner Vanover against Jordan Brown.
Memphis at Ole Miss – December 2nd
Ole Miss aims to have a resurgent season after a 12-21 record last season. In this day and age, the immediate fix for such a season is the transfer portal.
Ole Miss went to work and landed transfer Brandon Murray. Murray averaged 13.7 PPG for Indiana University last season. However, the big fish that Ole Miss landed is center Moussa Cisse. According to ESPN, Cisse was the 9th best player in the portal when he was taken. Cisse averaged 1.9 blocks per game. This marks another exciting matchup for Memphis F/C Jordan Brown this season.
And if that wasn't enough, Ole Miss nabbed center Jamarion Sharp from Western Kentucky. Sharp will be another force in the paint. Sharp averaged 7.4 PPG, 7.7 RPG, and over four blocks per game.
Despite their record last year, Ole Miss will not be an easy game on the schedule for Memphis. Memphis will be in for a battle.
Michigan vs Memphis – Battle 4 Atlantis (November 22nd)
Michigan had a disappointing season last year. They missed the NCAA Tournament despite having two players who would be picked in the top 15 of this year's NBA draft. On top of that, their main star, Hunter Dickinson, transferred to Kansas.
A key player to watch out for is Dug McDaniel. He averaged 8.6 points per game last season. Given his familiarity with Juwan Howard's system, he will be counted on to play a more prominent role in the offense.
Another player to watch out for is Tennessee transfer forward Olivier Nkamhoua. He is a 5th year forward who averaged 10 6 points and 5.0 rebounds in 25 minutes. With a more significant role in Michigan, there is the belief that he could be their best player.
Tarris Reed Jr will replace Hunter Dickinson at the center. While he won't be nearly the player Hunter Dickinson is, he is a better shot blocker.
Memphis at Texas A&M – Dec 10th
Texas A&M is coming off a 25-10 season and their first trip to the NCAA Tournament in seven years. According to Yahoo Sports, Texas A&M leads the SEC in returning scoring production with a percentage of 88.4%.
Specifically, four of last year's starters will return to the program. These starters include the dynamic backcourt duo of Wade Taylor IV and Tyrece Radford. Both guards were the top two players on the team in scoring. They combined to average nearly 30.0 ppg last year.
In addition, the starting frontcourt of Julius Marble and Henry Coleman are also returning to the team this year. Both players averaged 9.0 points per game last season and may be positioned to take on a more significant scoring role this season. This may be the most formidable lineup that Memphis will have to face, given the chemistry that Texas A&M will have.
Virginia vs Memphis – December 19th.
Virginia is looking to bounce back after being upset by Furman in last year's NCAA Tournament. The undisputed leader of this Virginia squad is the reigning ACC Defensive Player of the Year, Reece Beekman. Beekman averaged 9.1 PPG last season. He will be positioned to play a more significant role on offense, especially considering that injuries hindered his progress down the stretch last season.
Isaac Mckneely will be alongside Beekman in the backcourt. He averaged 6.7 PPG as a freshman last year. One can safely say that he is positioned for a breakout season.
Another player to watch out for is Ryan Dunn. He is a great defender that will have the opportunity to emerge on offense this year. There are talks of him being a possible 1st round pick if he can put it all together. St Thomas (Minn) transfer Andrew Rohde is projected to start at small forward. He comes from a freshman season, averaging 17.1 PPG last season. He may be another breakout option for the Cavaliers.
Show Your Support
Support the great work of the Strike 7 Sports Memphis Tigers Section by purchasing licensed NCAA fan gear. Items ranged from Memphis hats, jerseys, t-shirts, socks, and more. We would greatly appreciate it if you would buy these items from the text link below. The revenue generated from today's offer goes into the funding of the Strike 7 Sports platform. Click on the link below if you are interested.