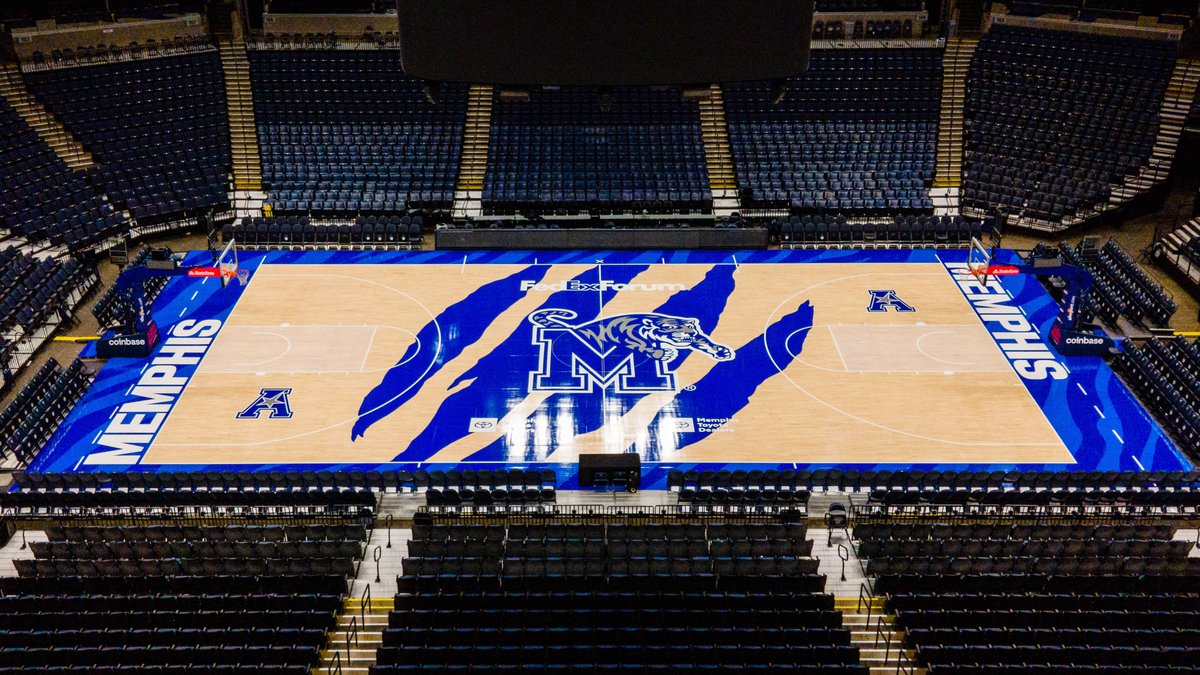 We are in a unique era in college sports. It used to be that the ultimate method of establishing a successful college sports program was through recruiting. It is becoming apparent that the success of a major college program will be greatly dependent on a program's strategy when it comes to the transfer portal.
Penny Hardaway and the Memphis Tigers have embraced the transfer portal wholeheartedly. They have practically bent the transfer order to its will. Despite a significant exodus of players from last year's NCAA Tournament squad, the Tigers have managed to replenish their squad effectively thanks to the transfer portal. In this piece, we will look in-depth at each player that Memphis has received through the transfer portal and how they will impact the team.
PF – Nick Jourdain – Senior
Nick Jourdain transferred to Memphis after spending three years with the Temple Owls. He will likely be a force on the interior with blocked shots and rebounding.
Jourdain led the Temple Owls in blocked shots two years in a row. During the 2021-2022 season, he was second in the AAC with 1.7 blocks. He was also 4th in the conference in offensive rebounds per game in the 2021-2022 season with 2.4.
Jourdain can make an impact on offense. He recorded nine double-digit games last season and shot 50% from the field. This is a solid player that will be impactful on both ends.
SG – Caleb Mills – 5th year Senior
The Memphis Tigers received a very versatile shooting guard in Caleb Mills. He transferred to Memphis from Florida State. Mills has averaged double figures in three out of the four years he has played college basketball.
Mills didn't miss a single game last year. He was third on the team in scoring with 13.0 PPG. Last year, he averaged career highs in attempted free throws, made free throws, assists, points scored, steals, and blocked shots. Mills was 9th in the ACC with a free throw percentage of 83.6%.
SF – Jonathan Pierre – Junior
Jonathan Pierre is transferring to Memphis from Nova Southeastern Division II. Pierre was a transfer that drew interest from over 100 programs once he entered the portal. Pierre averaged 14.5 PPG and 5.2 RPG. He shot over 50% from the FG range and over 40% from the three-point range. He had 27 double-digit scoring games last season. Pierre helped guide Nova Southeastern to an undefeated 36-0 season, culminating in an NCAA Division II championship. Pierre will bring a winning mentality to the Memphis Tigers Program with the stats to match.
PG – Jayhlon Young – Redshirt Junior
Jayhlon Young will add depth to the PG position. He is transferring from Central Florida. Last year, Young missed only one game as a starter. He averaged 4.5 PPG and 2.0 APG. He had four double-digit scoring games last season. He is also a solid three-point shooting option, as he shot 35% last year.
SF – David Jones – Senior
David Jones previously played for the St Johns Red Storm. He was second on the team in scoring last year with 13.2 ppg and 6.8 rpg. He led the team in 3-point field goals made. Additionally, David Jones had 25 double-digit scoring efforts and seven double-doubles. Jones was ranked top 10 in the Big East during his sophomore year with 14.5 PPG. He will be another solid scoring option for Memphis.
F/C – Jordan Brown – Redshirt Senior
Having transferred from Louisiana, Jordan Brown may be Memphis's biggest prize in the transfer portal. Brown led Louisiana in scoring (19.3 PPG) and rebounding (8.6 RPG) while shooting 57% from the field.   He also averaged 1.0 blocks per game. Brown was one of only three players in the country to do this.
Brown Louisiana to the Sun Belt championship and an automatic NCAA tournament bid. He was named MVP of the Sun Belt tournament. Brown was also named to the 1st team in the Sun Belt Conference and won the prestigious Lou Henson Award. This is awarded to the best mid-major player in Division I. The former Rajun Cajun is poised to be a difference-maker for the Tigers.
PG – Jahvon Quinerly – 5th Year Senior
Quinerly is a transfer from the Alabama Crimson Tide. He was the 1st player in school history to be named the SEC Sixth Man of the Year. The former five-star talent brings a lot of conference and NCAA tournament experience to the Memphis roster.
He was named to the SEC All-Tournament team twice (2021 and 2023). In 2021, he was named the most outstanding player in the SEC tournament. Last year, he led Alabama in scoring during the NCAA Tournament with 15.0 PPG. Memphis will need a player with poise on the biggest of stages. Quinerly definitely fits the bill.
G – Jaykwon Walton – Senior
Jaykwon Walton transferred to Memphis from Wichita State. He led Wichita State in scoring with 13.9 points per game. He shot over 60% on 2-point field goals and 40% from 3-point territory. He had 21 double-digit scoring games and several 20-point games.
Last year, Walton scored 24 points against the #3 Houston Cougars. Walton is another solid scoring option gained in the transfer portal.
Offseason Grade: A
In the ever-evolving landscape of college basketball, Penny Hardaway has proven himself a visionary and a master of adaptation. He executed a roster overhaul this offseason, replenishing the Memphis Tigers with a wealth of talent through the transfer portal. Despite the challenges posed by a departing NCAA tournament team, Coach Hardaway has resolutely constructed a team with a singular goal: recapturing the AAC title and making a deep NCAA tournament run. With only two players returning from last year's squad, his ability to navigate these changes speaks volumes about his leadership.
The offseason grade of an A is well-deserved, as he's demonstrated a keen understanding of the new college basketball landscape. Coach Hardaway's willingness to embrace the transfer portal and build a roster laden with seasoned talent has positioned the Memphis Tigers for success, keeping them two steps ahead of the competition. As the season unfolds, fans can't help but share in the optimism and excitement this new-look team brings to the court.
Show Your Support
Support the great work of the Strike 7 Sports Memphis Tigers Section by purchasing licensed NCAA fan gear. Items ranged from Memphis hats, jerseys, t-shirts, socks, and more. We would greatly appreciate it if you would buy these items from the text link below. The revenue generated from today's offer goes into the funding of the Strike 7 Sports platform. Click on the link below if you are interested.