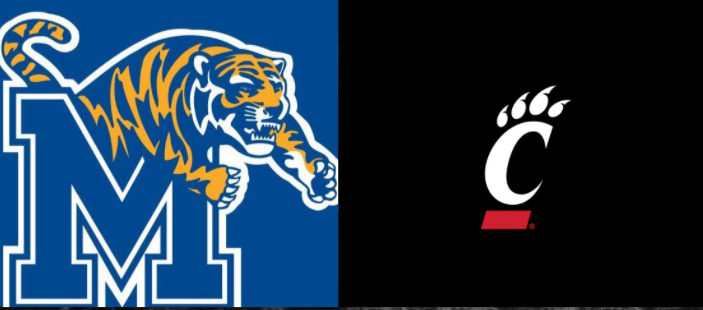 Memphis Tigers Versus 7 Cincinnati Bearcats Preview and Prediction
The long-awaited rematch between the Memphis Tigers and Cincinnati Bearcats is finally here. The Tigers swept the Bearcats in both meetings last season. The second contest between these two programs last year was crucial due to Tigers winning the AAC title and qualifying for a New Year's Six Bowl game. Fast forward to 2020, and the stakes are high once again.
The Bearcats are currently undefeated and is now in the driver seat to take a commanding lead in the conference. The team is coming off an impressive victory over the SMU Mustangs 42-13. If you recalled, the Mustangs were the same team that Memphis could not close out due to a costly turnover in the football game's final minutes. Cincinnati jumped on the Mustangs in the second half and would never look back.
The attractive attribute of the Cincinnati Bearcats football team is that their defense has not allowed 20 points or more in each of their four games this season. But tomorrow, they will be facing one of their biggest challenges of the season in the Memphis Tigers high-powered offense. Remember, the Tigers have an offense that was able to defeat Cincinnati in back-to-back weeks.
Once again, quarterback Brady White will need to have another exceptional performance to defeat the Bearcats. Although the Bearcats have the 18th ranked defense in the country, White should still make big plays that can stifle what the Bearcats do best. The Tigers cannot allow the Bearcats hang around and become competitive in this football game. That's what happened last week against Temple.
The Owls made the contest interesting until Memphis eventually pulled away with a 41-29 victory. Any opportunities that the Bearcats give Memphis, such as turnovers, must take advantage of it by scoring touchdowns. The Memphis defense must force Bearcats quarterback Desmond Ridder into staying within the pocket.
Ridder is also proficient in the short to the intermediate passing game. If the Tigers defense can minimize what Ridder can do in tomorrow's football game, it will change the contest's entire trajectory. Overall, Sports Talk 365 predicts that Memphis will hang with Cincinnati for the majority of tomorrow's matchup. But a last-minute field goal will allow the Bearcats to win this game. Even with a loss versus the Bearcats, Memphis will still have opportunities to finish the season on a strong note.
Memphis  28
Cincinnati 31