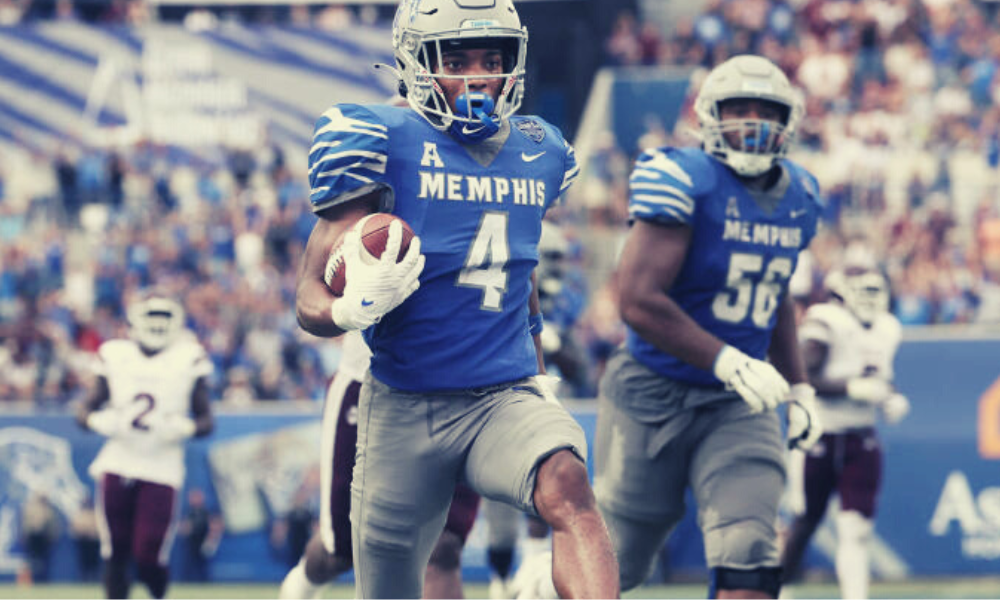 The stage is almost set. The Memphis Tigers and the Mississippi State Bulldogs face off again in a rematch from last season's controversial finish. It will be both programs' first game to kick off the 2022 college football season. The game starts at 6:30 CST on ESPNU. The series now heads to Starksville, Mississppi, the Bulldogs' home. Memphis won last year's matchup by a score of 31-29. The Bulldogs have had this game marked on their calendar for a while. Here are a few things we'll pay attention to as this game unfolds.
What to Watch For
The Cowbell Effect
Outside of the Bounce House in Orlando, what is the toughest environment that Memphis has played in over the years? The venue does not exist, to be honest. Memphis has gone through a few drills in practice that utilized speakers that had the sound of cowbells blasting through sessions. Fans ringing cowbells at Davis Wade Stadium is the Bulldogs' primary way of disrupting opposing offenses. It will be one of the first hurdles they will have to overcome in the rematch against Mississippi State.
"Part of what we got to do next Saturday is be able to handle the elements. The noise. Real-life game situations," offensive coordinator Tim Cramsey said. "So we tend to put (the players) in the worst possible situation we can at practice … it's going to try and simulate that noise and how the crowd is going to be down there." Communication is crucial for quarterbacks playing on the road, especially in hostile environments.
The Big Play Offense vs. The Air Raid Attack
Here is one thing that we know about both programs. They both know how to put up a lot of points in a short amount of time. Memphis averaged 30.1 points and 263.8 yards per game last season while Mississippi State averaged 29.1 and 441.6 yards per game. Mike Leach's air raid attack is a style of offense that picks away at a defense methodically. They utilize running backs more as slot receivers and not conventional ball carriers. The team that will make the most plays with their offense will most likely win this game.
Miss State's Veteran Defense vs. The Memphis Rushing Attack
One thing pointed out about this game is that Mississippi State will have a veteran defense this season. A combination of transfer portal prospects and seniors will make up the Bulldogs' defense for this season. However, will the unit be any good in 2022? You would think that since Leach is in the SEC, he would be able to recruit players on defense that can complement his air raid system. So far, that has not been the case.
On the other hand, Memphis is hoping to return to its successful ways regarding its explosive rushing attack. For the second-straight season, the Tigers did not have a 1,000-rusher to close out the 2021 campaign. If the Tigers can successfully run the football against Miss State's rush defense, winning on Saturday night would go a long way.
Sports Betting Opportunity for the Memphis vs. Mississippi State Game
Are you going to place a bet on the latest Memphis Tigers game or any sporting events happening throughout the week? If so, then you need to check out BetUs. BetUs is the ultimate destination for online betting, sports betting, live betting, racebooks, etc. If you are interested, click on the text link BetUs and you will be redirected to their website. We shall receive compensation if you decide to sign up through our affiliate link below.