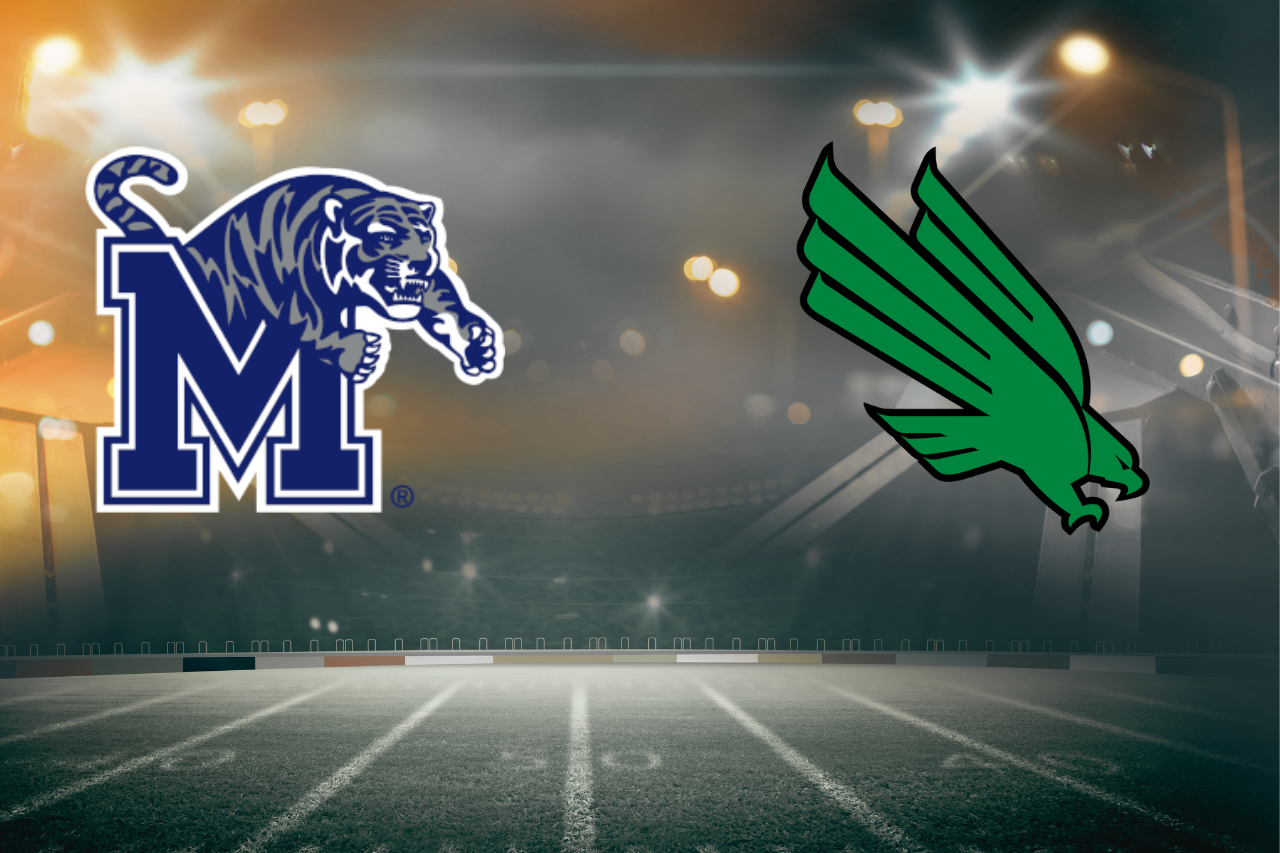 Memphis vs North Texas: Week 9 College Football Preview
The Memphis Tigers took care of business against UAB last weekend, retaining the Battle for the Bones Trophy in a relatively comfortable 45-21 win.
Once again, though, a mediocre first half resulted in the requirement for second-half heroics, and it was those three forced turnovers and 24 unanswered points that led to the result and Memphis stretching to 5-2 on the season.
The offense limited turnovers, with Seth Henigan throwing 19 of 28 passes for 159 yards and two touchdowns. Blake Watson heavily supported him, who had yet another inspired performance in a Tigers uniform, this time with 125 rushing yards on 21 carries and a touchdown on the day.
The win over UAB was much needed and necessary for the Tigers to keep their hopes of the AAC title game alive. Next up is North Texas, and this is a game they absolutely have to win as they look to build momentum before running into SMU in a couple of weeks.
Memphis vs. North Texas Game Preview
The North Texas Mean Green are 3-4 this season and 1-2 in the conference but gave Tulane a real game last weekend with a momentous second-half comeback. Quarterback Chandler Rogers transferred in from Louisiana-Monroe during the off-season, and so far, this year, has really impressed while leading the offense.
He got off to a slow start with an interception in his first game, but since then, he has thrown 14 touchdowns and reached almost 1,800 passing yards on the season without turning the ball over.
Rogers has the ability to use his legs to get first downs when he gets out in space, scrambling for 232 rushing yards so far this season. That said, he has had issues protecting the football and, so far this year, has fumbled at least once in all but one game, with eight in total. The Memphis defensive line will need to attack him with that in mind and get hands on the football whenever possible.
So far this season, the Mean Green quarterback is ranked second in QBR rating in the AAC, and watching the tape, it's easy to see why. So far this year, he's already put up big numbers against Temple, throwing for 310 yards and four touchdowns, as well as 317 for two on Louisiana Tech earlier this year.
The fans love their quarterback, and this Tigers defense will need to be on their very best game to slow him down. They've been giving up too many passing yards so far this season and will now face one of the most threatening quarterbacks on their schedule in a potential trap game.
Ja'Mori Maclin is the main threat within the Mean Green's passing offense, having been superb for them so far this season. Maclin has 658 receiving yards and nine touchdowns, leading the team in both categories as Rogers's favorite target and the go-to guy when the offense needs somebody to make a play.
Maclin inspired the second-half comeback against Tulane, with North Texas finding themselves down 21-0 at halftime without a trip to the red zone. Maclin then had a clutch catch to put them in range early in the third quarter and followed it up with a touchdown catch over the middle to put the Mean Green's first points on the board.
The Mean Green star receiver had 122 yards and two touchdowns against Cal earlier this year and 163 with two TDs against Temple just a couple of weeks ago. Keeping him quiet will be critical, and the defense needs to be alert and ready to go from the very first quarter, which they've struggled to do on multiple occasions so far this season.
North Texas' defense actually matches up better than Memphis, with the Mean Green only allowing 199 passing yards per game so far this season compared to Memphis giving up over 240.
However, while Memphis might not be the best team in the country against the run, no team is worse than North Texas. They are dead last in college football for rushing yards allowed per game, giving up a stunning 270 yards on average.
They've been dismantled on the ground all season, with stat lines like Navy running the ball for 331 yards against them and Cal's Jaydn Ott totaling 188 rushing yards and two touchdowns as the Golden Bears put up 357 rushing yards earlier this season.
Blake Watson must be watching the tape on this North Texas defense and licking his lips, set to have what could be the biggest and most productive game of his career so far. It could be a huge day for him, and generating that tape to be able to share with NFL scouts is crucial, capping what has already been a great season for him with a real standout game that should receive national attention.
While I expect Blake Watson to be the star, Roc Taylor and Koby Drake must also answer when their numbers are called this week. Henigan completed just 15 passes last weekend, and the Tigers will prioritize running the football.
If they find themselves in third and long situations and Henigan needs to make a throw, Taylor and Drake must find the right spot in North Texas' zone coverage and exploit it. They have a shot to make a real impact against a good defense, and I'd like to see them step up to the plate.
Memphis vs. North Texas Game Prediction
With a talented runner like Watson against the country's worst run defense, there is no reason for Memphis to lose this game. It's a pivotal game in their season and winning means they can stay on track with Tulane and SMU as we head down the stretch.
Losing isn't an option. Ryan Silverfield did what was required of him last week on the road and pulled out a win. It took a real second-half push, something the Tigers really needed to avoid, but they pulled away and won the game by double digits, and that's all we can ask for.
A statement win over North Texas will go a long way toward boosting the confidence of the roster, especially as the Mean Green just went toe to toe with Tulane last weekend.
It's likely to be a high-scoring game. Rogers will put up some points, and Watson, Henigan, and co need to rally and match that output.
Score Prediction: Memphis 45, North Texas 35
Show Your Support
Support the great work of the Strike 7 Sports Memphis Tigers Section by purchasing licensed NCAA fan gear. Items ranged from Memphis hats, jerseys, t-shirts, socks, and more. We would greatly appreciate it if you would buy these items from the text link below. The revenue generated from today's offer goes into the funding of the Strike 7 Sports platform. Click on the link below if you are interested.
Sports Betting
Are you going to place a bet on the latest Memphis Tigers game or any sporting events happening throughout the week? If so, then you need to check out BetUs. BetUs is the ultimate destination for online betting, sports betting, live betting, racebooks, etc. If you are interested, click on the text link BetUs, and you will be redirected to their website. We shall receive compensation if you decide to sign up through our affiliate link below.