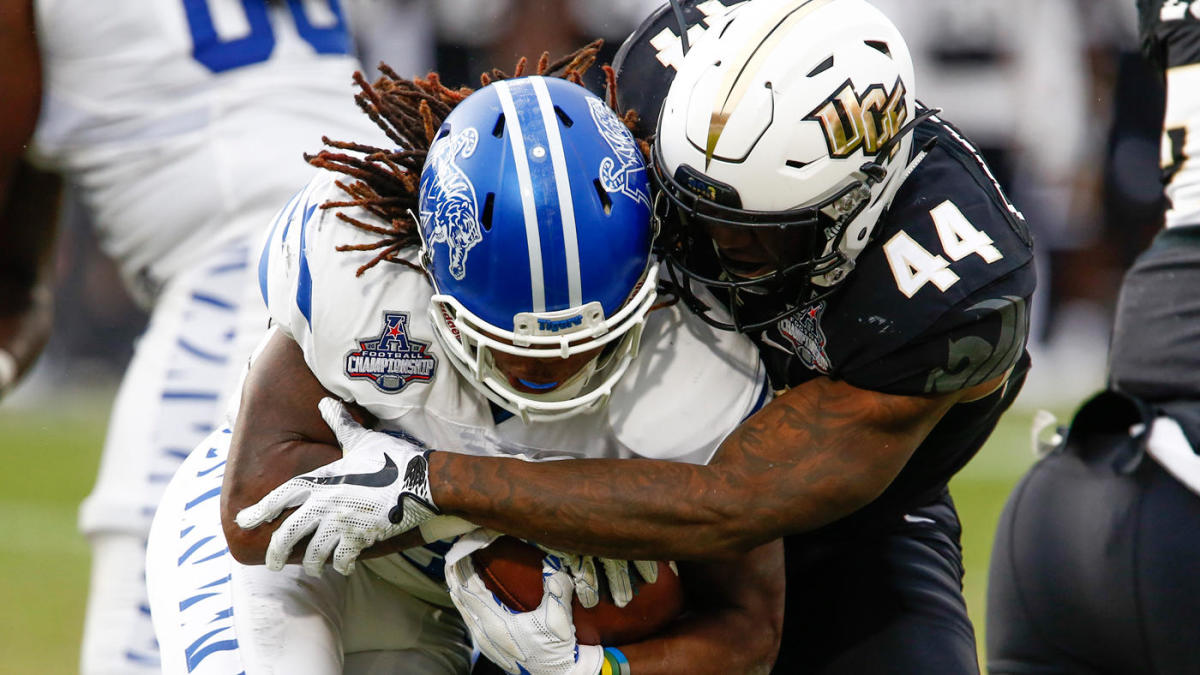 The Memphis Tigers return to action after bouncing back from a two-game losing streak when they head up to the Bounce House to take on UCF. The game is a rematch from last year's classic battle that took place at the Liberty Bowl. Memphis was able to defeat UCF for the first time in almost a decade.
The Knights had a 13-game winning streak over the Tigers. In regards to 2021, both teams are fighting to keep their slim AAC championship game hopes alive. UCF has lost games to programs such as Louisville, Navy, and Cincinnati. Except for the Bearcats, UCF losing programs such as Navy and Louisville is uncommon for a program on their level.
As for Memphis, they must win this game to remain in contention for the AAC championship game. They must take advantage of the Knights not being at full strength at the moment because of injuries. Right now, Memphis is the better program, and tomorrow they need to show that they are by exploiting the numerous holes on UCF's defense. The Knights are playing with a backup quarterback under center in true freshman Mikey Keene.
So far, he has not filled the void left behind by Dillon Gabriel. Gabriel is currently out after fracturing his clavicle in the game against Louisville. Also, UCF is without their top wide receiver in Jaylon Robinson. Like Gabriel, Robinson will be out of Friday's game versus Memphis to recover from an injury suffered in the Louisville game. While the Tigers' defense has not performed up to par, they should be able to stifle UCF's offense.
You can expect the Knights to rely heavily on the rushing attack led by tailback Johnny Richardson. Richardson currently leads the UCF with 317 rushing yards on 6.1 yards per carry. His fellow teammate leads the team with six rushing touchdowns. While minimizing what Richardson can do on the ground will be a priority, Memphis must also account for his ability to catch passes coming out of the backfield.
Predicted Outcome
If the Tigers' defense can keep the big plays down to a minimum and make UCF's running game nonexistent, then they should easily win this game. However, whenever there is a game that involves Memphis and UCF, there's always a chance for drama. Tomorrow the Tigers will leave the Bounce House with their second straight win over the Knights. Hopefully, Friday's game will be another opportunity for wide receiver Calvin Austin to show he belongs in the Heisman Trophy conversation.
Memphis 38
UCF         28
Support the great work of the Strike 7 Sports Memphis Tigers Section by purchasing licensed NCAA fan gear. Items ranged from Memphis hats, jerseys, t-shirts, socks, and so much more. We would greatly appreciate it if you would purchase these items from the text link listed below. The revenue generated from today's offer goes into the funding of the Strike 7 Sports platform. Click on the link below if you are interested.
Memphis Tigers Fan Gear Offers from Fanatics.com.