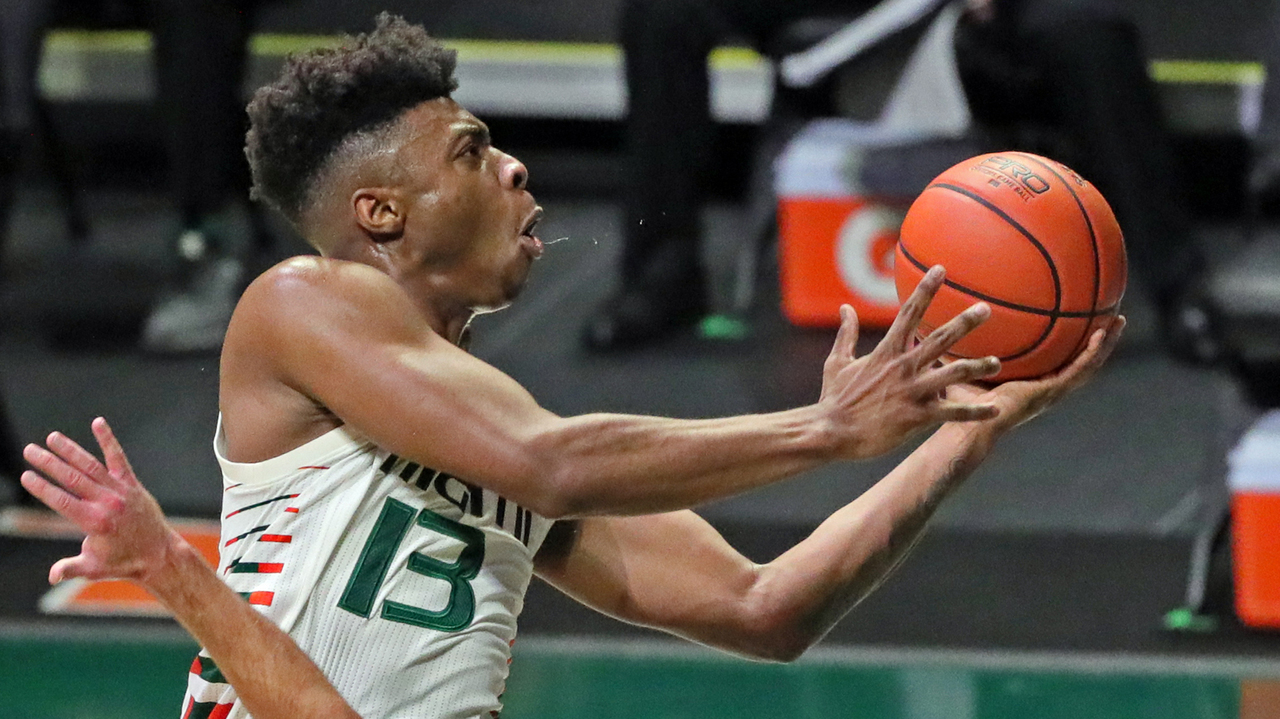 The last few weeks of the Memphis Tigers basketball program have been hectic. The program won this year's NIT championship to losing four players to the transfer portal within two days. Also, center Moussa Cissé recently announced that he declared for the 2021 NBA Draft, but he has not hired an agent. Despite losing players such as DJ Jeffries, Boogie Ellis, and Damon Baugh, Head Coach Penny Hardaway has continued to lure high-level players to the program.
Big South Conference Player of the Year runner-up Davion Warren announced that he would be joining the Tigers after coming over from Hampton University. On Thursday, the program added another star player to its roster. Miami Hurricanes wing player Earl Timberlake announced he has committed to play at Memphis next season. The story was first reported by ESPN writer Jonathan Givony.
"I felt like I can learn a lot from [coach] Penny Hardaway — all he's done in his career," Timberlake said to ESPN. "I like the way they defend, they have the No. 1-ranked defense in the country. I can add to that. I like how they see my game. They know I can pass and they'll help me get back to defending the way I know I can defend and try to win a national championship. I appreciate everyone for recruiting me and I'm going to do my best at Memphis."
Timberlake was projected to be a first-round pick in the upcoming NBA Draft but dealt with ankle and shoulder injuries for most of the season. "I'm returning home to D.C. this weekend, and my shoulder rehab starts Monday," Timberlake said. "I'm looking at a month of rehab, and I should be fine by the summer with no surgery. I'm praying everything goes well."
Timberlake decides to choose Memphis over programs such as LSU, Georgetown, and Seton Hall. He was a highly coveted transfer on the radar of many ball clubs going into the offseason. The latest transfer to commit to Memphis shows that the Penny Effect is alive and well.
Coach Hardaway knows what it takes to achieve at the next level, and players gravitate to coaches that they can relate to as a person. Within one week, Memphis has lured two highly coveted players that were in the transfer portal. However, it does not stop with Warren and Timberlake. There's a lot more that is bound to happen going forward.
Support the great work of the Strike 7 Sports Memphis Tigers Section by purchasing licensed NCAA fan gear. Items ranged from Memphis hats, jerseys, t-shirts, socks, and so much more. We would greatly appreciate it if you would purchase these items from the text link listed below. The revenue generated from today's offer goes into the funding of the Strike 7 Sports platform. Click on the link below if you are interested.
Memphis Tigers Fan Gear Offers from Fanatics.com.
Photo courtesy of the Miami Herald.