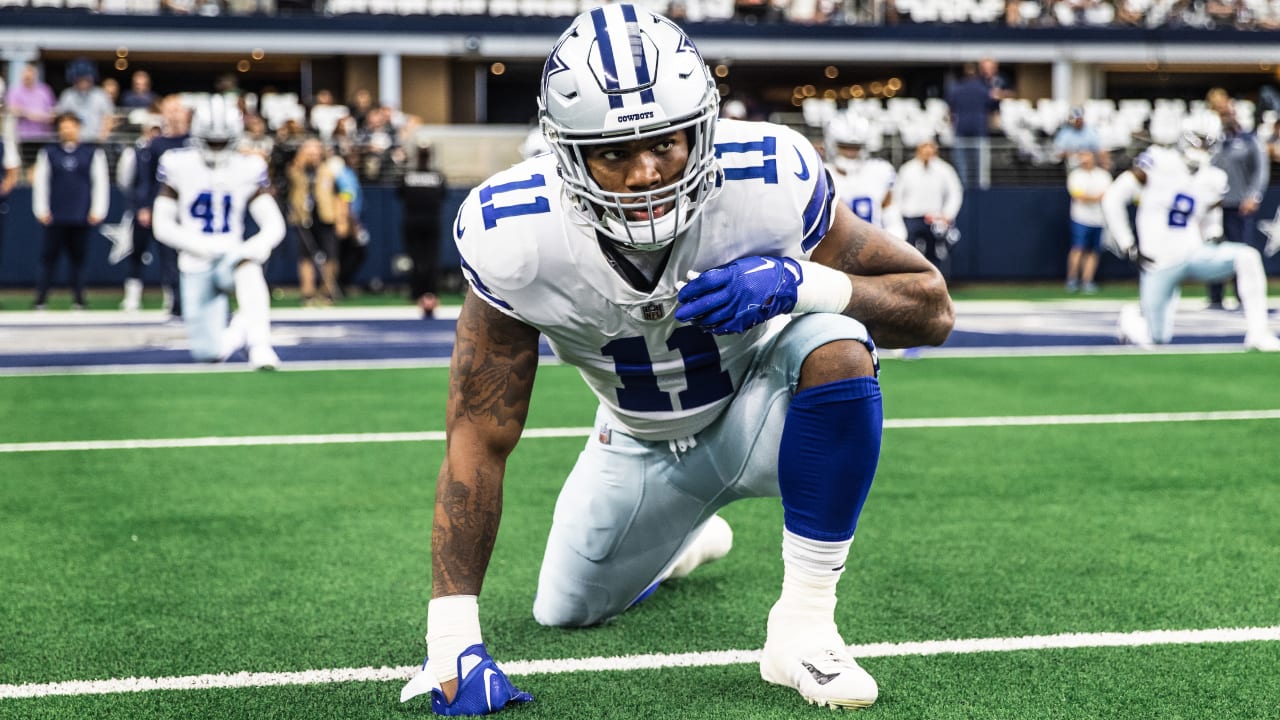 Micah Parsons significantly impacted the Dallas Cowboys' defense in his rookie year, despite being drafted as a linebacker. After teammate Demarcus Lawrence broke his foot in practice before Week 2 of the 2021 season, Parsons was converted to defensive end and proved to be a force to be reckoned with on the field.
Parsons' impressive performance resulted in him being named the NFL's rookie defensive player of the year and earning a spot on the AP's 1st Team All-Pro. However, the Cowboys have bigger plans for him next season. According to a recent report by Clarence Hill of the Fort Worth Star-Telegram, Parsons is preparing to become a full-time defensive end. The following year, he would a repeat performance of what he pulled off during his rookie year when he racked up 13.5 sacks and 65 combined tackles.
Parsons has decided not to participate in the team's offseason program and is working in Austin, Texas, where he adds bulk and weight to prepare for his new role. The former Penn State standout has been working to become a dominant force on the Cowboys' defensive line, and the team seems confident in his abilities.
Cowboys fans will have to wait until OTAs to see Parsons back on the field with his teammates, but it's clear that he's already hard at work preparing for the upcoming season. With Parsons' impressive skill set and work ethic, it's no wonder that the Cowboys are eager to see what he can do as a full-time defensive end. Fans can look forward to seeing Parsons continue to impact the team's defense in the upcoming season significantly.
Show Your Support
Support the Strike 7 Sports platform's growth by heading to Fanatics.com and buying officially licensed gear from the National Football League. Each purchase made through the text link below goes into the funding of the Strike 7 Sports brand. To proceed, click the link below and enjoy shopping at Fanatics.