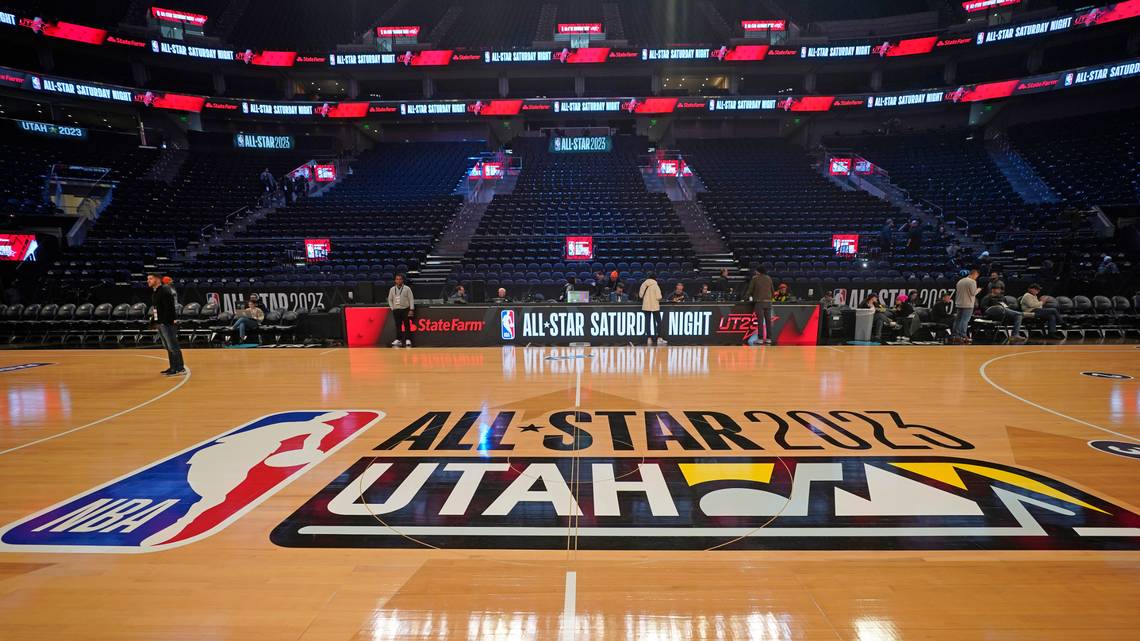 As the 2022-2023 NBA season moves past the all-star break, teams are gearing up for a solid finish to secure their spots in the upcoming playoffs. With only a few months left in the regular season, every game counts, and teams go nothing to chance. Our NBA power rankings for the post-all-star break give you an inside look at which teams are rising to the occasion and which teams are faltering under pressure.
Our number one ranked team, the Milwaukee Bucks, have won an impressive 14 straight games that started before the break, cementing their status as a team to watch in the upcoming playoffs. With exciting upsets and remarkable comebacks, the NBA post-all-star break is shaping up to be an exciting and unpredictable finish to the regular season. Keep reading to see where your favorite teams stack up in our latest power rankings.
Strike 7 Elite: NBA Power Rankings 1-10 (Week 20)
1. Milwaukee Bucks: 43-17
The "Greek Freek" goes out with an injury, and the Bucks continue their winning ways. After the All-Star break, the Bucks went 2-0 with wins over the Chicago Bulls and the Phoenix Suns. Their winning streak is now extended to 14. They're only 0.5 games behind the Boston Celtics for the top seed in the East.
2. Boston Celtics: 44-17
It looks like it will be either the Boston Celtics or the Milwaukee Bucks that represent the Eastern Conference in the Finals this season. Boston proved how potent they were when they survived a close game with the Philadelphia 76ers on Saturday. Jayson Tatum connected on a 3-point shot during the seconds of the matchup with Philadelphia. Overall, they finished Week 19 with a 3-1 record. Their only loss came against Milwaukee. Both Tatum and Jaylon Brown did not suit for the matchup with Milwaukee.
3. Denver Nuggets: 43-19
Denver remains at the top of the West after the All-Star break. They went 3-1 in Week 19, with their only loss against the Memphis Grizzlies 112-94.
4. Sacramento Kings: 35-25
The Sacramento Kings have established themselves as a top-five team in the Western Conference and have not looked back. They have won three-straight games since coming off the All-Star break. But their most notable win during Week 20 was against the Clippers. They outlasted Los Angeles 176-175 in a high-scoring affair that went into overtime.
5. Philadelphia 76ers: 39-20
Despite suffering a gut-wrenching loss on Saturday to the Celtics, the 76ers had an impressive week of production. They picked up wins against the Rockets, Grizzlies, and Cavaliers.
6. Cleveland Cavaliers: 39-25
The Cavs compiled a 1-2 record during Week 19 with losses against the Atlanta Hawks and the Denver Nuggets. They closed the week with a 118-93 victory over the Toronto Raptors. Guard Donavon Mitchell averaged 30 PPG during Week 19. They will face the Boston Celtics to kick off Week 20.
7. Memphis Grizzlies: 36-23
The Memphis Grizzlies quickly bounced back from Thursday's disappointing loss against the Philadelphia 76ers when they defeated conference heavyweight the Denver Nuggets by 28 points. They open Week 20 with a challenging slate of games against teams such as the Lakers, Clippers and a rematch with Denver.
8. Phoenix Suns: 33-29
Phoenix posted a 1-1 record after the conclusion of the All-Star break. They fell by three points to a Milwaukee Bucks that did not have their best player Giannis Antetokounmpo. Overall, the Suns have won six of their last ten games. We'll finally see how the lineup will look when new acquisition Kevin Durant makes his debut on March 1.
9. Los Angeles Clippers: 33-30
So far, the Clippers are 0-2 since adding veteran point guard Russell Westbrook to the fold. They were a part of one second-highest-scoring NBA games of all time against Sacramento and lost a thriller against the Nuggets. Their tough matchups continue with games against the Timberwolves, Warriors, Kings, and Grizzlies in Week 20.
10. Brooklyn Nets: 34-26
How long will the Brooklyn Nets hang on to their top-five seeding in the East? Probably not much longer. Since trading away superstars Kevin Durant and Kyrie Irving, the Nets have accumulated a 3-7 record.
Second-Tier: Rankings 11-20
11. New York Knicks: 35-27
12. Golden State Warriors: 31-30
13. Los Angeles Lakers: 29-32
14. Atlanta Hawks: 31-30
15. Dallas Mavericks: 32-30
16. Utah Jazz: 31-31
17. Minnesota Timberwolves: 31-32
18. Miami Heat: 32-29
19. Toronto Raptors: 30-32
20. New Orleans Pelicans: 30-31
Bottom-Tier Teams: Rankings 21-30
21. Portland Trail Blazers: 29-31
22. Washington Wizards: 28-32
23. Chicago Bulls: 28-33
24. Indiana Pacers: 37-35
25. OKC Thunder: 28-32
26. Orlando Magic: 25-36
27. Charlotte Hornets: 19-43
28. Detroit Pistons: 15-46
29. San Antonio Spurs: 14-47
30. Houston Rockets: 13-47
Show Your Support
Support the great work of the Strike 7 Sports brand by purchasing licensed NBA fan gear. Items ranged from hats, jerseys, t-shirts, socks, and more. We would greatly appreciate it if you would buy these items from the text link below. The revenue generated from today's offer goes into the funding of the Strike 7 Sports platform. Click on the link below if you are interested.