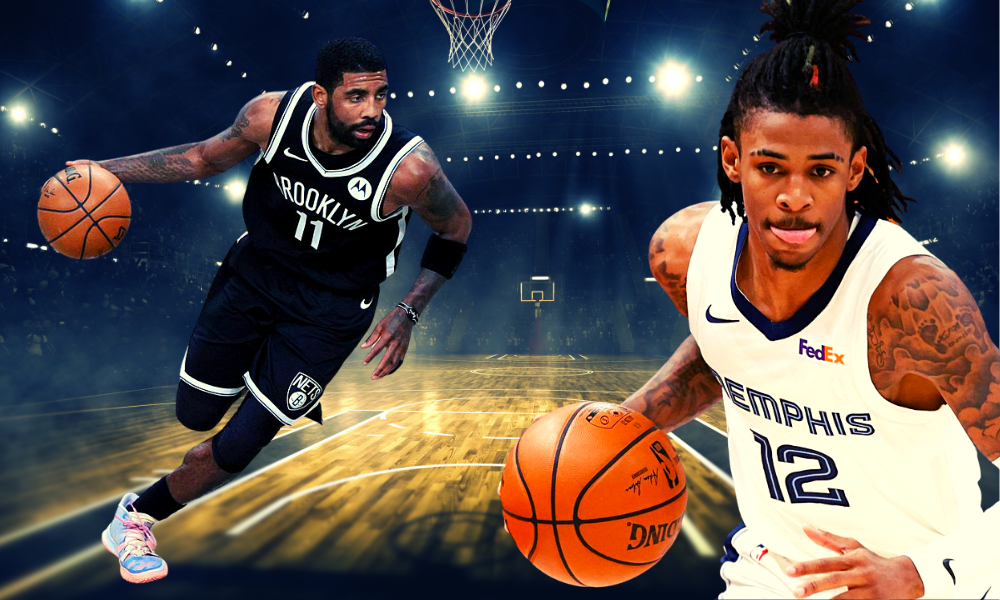 Strike 7 Elite: NBA Power Rankings 1-10
1. Boston Celtics: 32-12
The Boston Celtics have been on fire lately, winning their past five games, and have firmly established themselves at the top of the NBA power rankings. Jayson Tatum and Jaylen Brown led the way with scoring averages over 29 points per game, while Malcolm Brogdon was hitting deep shots, shooting 56 percent of his three-pointers in this 4-0 week. Robert Williams III is back in form, too, contributing eight points, 7.7 rebounds, and 2.3 blocks in 25 minutes or less each game this week.
2. Memphis Grizzlies: 29-13
The Memphis Grizzlies have been on a roll lately, proving that they are hard to beat. With their nine- game winning streak from sweeping the San Antonio Spurs and beating the Utah Jazz, the Grizzlies have skyrocketed up the NBA power rankings. Even without key personnel like Ja Morant, Memphis has managed to remain victorious as spot starter Tyus Jones racked up incredible stats, including 22.5 points per game, six assists, and 3.5 steals per game from 40 percent 3-point shooting. Morant proved his worth by scoring 38 points in Wednesday's win over San Antonio, demonstrating why you don't want to go up against the Grizzlies.
3. Denver Nuggets: 29-13
The Denver Nuggets have had no trouble showcasing their dominance this week. With a monstrous triple-double of 21 points, 14.7 rebounds, and 11.7 assists from Nikola Jokic, Jamal Murray went 5-for-9 from 3-point range in an impressive 34-point game against the Lakers, and Bones Hyland averaged 15.3 points per game with 47 percent 3-point shooting, Denver has earned a spot at the top of this week's NBA power rankings. The Nuggets' offense and defense have both been outstanding, posting 125.5 points per 100 possessions while allowing just 107.2 — it's clear that their winning formula is working well!
4. Brooklyn Nets: 27-13
Brooklyn Nets star player, Kevin Durant's MCL injury is expected to sideline him for around a month, and they will have to rely on players like Ben Simmons and Kyrie Irving to pick up the slack in K.D.'s absence. Meanwhile, TJ Warren has proven capable of handling some of the offensive workload after averaging 15 points per game this week on 51/46/100 shooting splits. The Nets will need all hands on deck in order to remain competitive over the next few weeks without their leader.
5. Milwaukee Bucks: 27-16
The Milwaukee Bucks are currently at number five of this week's NBA Power Rankings. Led by superstar Giannis Antetokounmpo, the Bucks have bounced back from a 29-point home loss to the Charlotte Hornets last Friday with wins over the New York Knicks and Atlanta Hawks before narrowly losing to the Miami Heat on a rest day for Antetokounmpo. In those games, Jrue Holiday averaged 19.5 points and 7.3 assists per game while shooting 46 percent from 3-pointers. Although Antetokounmpo could only manage seven points in 35 minutes against the Hawks, it's still clear that they remain atop the rankings.
6. Sacramento Kings: 24-18
The Sacramento Kings may have dropped a heartbreaking game to the Los Angeles Lakers last week, but they quickly bounced back with wins over the Magic and Rockets to finish off a 2-1 week. Behind an explosive offensive attack led by De'Aaron Fox (23.3 PPG), Domantas Sabonis (20.7 PPG, 12 RPG, 8 APG), and Harrison Barnes (21.3 PPG on 58 percent 3PT shooting), the Kings sit at the sixth spot in this week's NBA Power Rankings.
7. New Orleans Pelicans: 26-17
The Pelicans went 2-1 during Week 13 with losses against the Celtics and the Mavericks. Not having star players like Zion Williamson and Brandon Ingram due to injuries is understandable. But they must occasionally beat the more difficult teams on the schedule without their two best contributors. Guard C.J. McCollum has averaged 33.3 points per game and 50 percent three-point shooting. They open Week 14 on the road against the Cleveland Cavaliers.
8. Philadelphia 76ers: 27-16
Week 13 was full of ups and downs for the 76ers. They lost to the Bulls, swept the Pistons, and would get steamrolled by 19-points at home against the Thunder. Philly would close out the week with back-to-back close victories. They defeated the Jazz and the Lakers by a total of one point. Overall, the 76ers are 7-3 in their last ten games. Their west coast trip continues this week against teams such as the Clippers, Blazers, and Kings.
9. Cleveland Cavaliers: 27-17
It was an important week for the Cleveland Cavaliers, especially for star guard, Donovan Mitchell. Mitchell returned to Salt Lake City for the first since being traded to the Cavaliers. He exploded for 46 points against his former team, but the effort would result in a Cavs loss. Cleveland would go 1-2 during the stretch with a win over the Trail Blazers followed by a loss to the Timberwolves.
10. Dallas Mavericks: 24-21
The Mavericks went 1-3 during Week 14 with losses against the Clippers and two back-to-back meetings with the Trail Blazers. Their only win came against the Los Angeles Lakers in double overtime. Luka Doncic hit two crucial game-tying three-pointers. During Week 13, Doncic averaged 37.3 points per game, 11.7 rebounds, and ten assists in the other three matchups.
Second-Tier Teams: Rankings 11-20
11. New York Knicks: 25-19
12. Miami Heat: 24-20
13. Los Angeles Clippers: 23-22
14. Minnesota Timberwolves: 22-22
15. Portland Trail Blazers: 21-22
16. Golden State Warriors: 21-22
17. Oklahoma City Thunder: 21-23
18. Minnesota Timberwolves: 22-22
19. Atlanta Hawks: 21-22
20. Indiana Pacers: 23-21
Bottom-Tier Teams: Rankings 21-30
21. Utah Jazz: 22-24
22. Chicago Bulls: 20-24
23. Phoenix Suns: 21-23
24. Los Angeles Lakers: 19-24
25. Toronto Raptors: 19-24
26. Washington Wizards: 18-25
27. Orlando Magic: 16-28
28. Detroit Pistons: 12-35
29. San Antonio Spurs: 13-31
30. Houston Rockets: 10-33