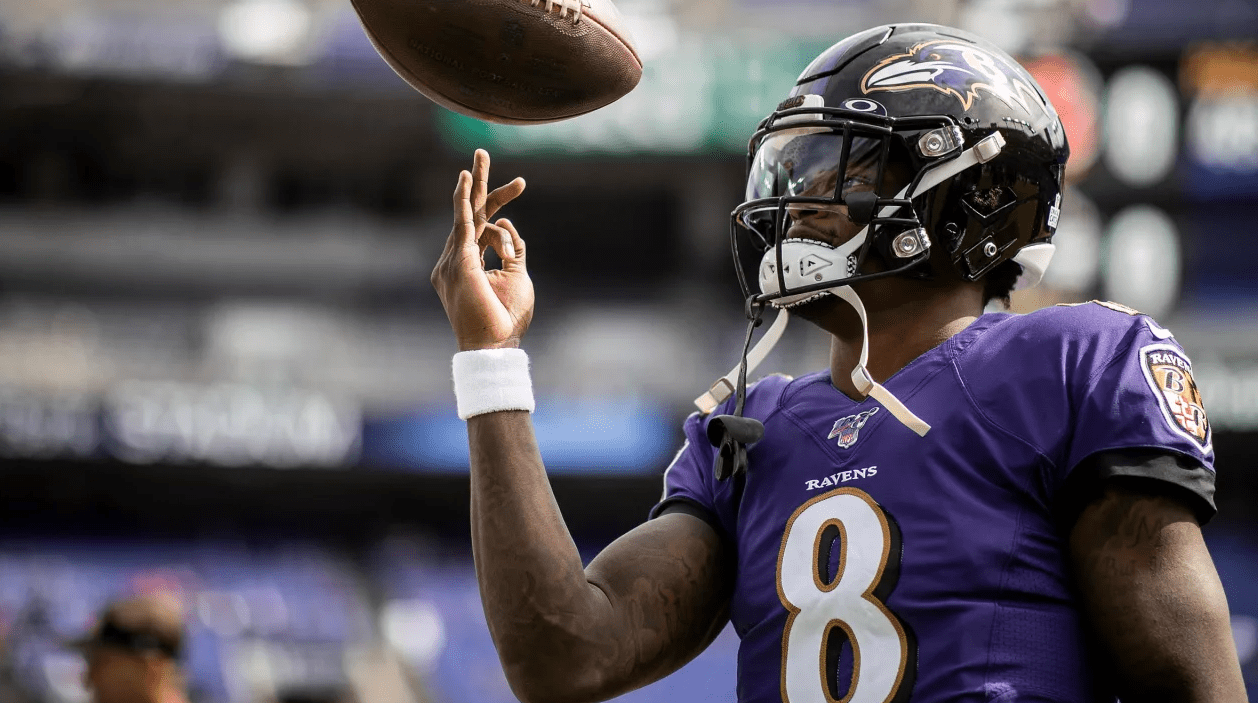 The Lamar Jackson saga continues. On Tuesday, the Ravens place Jackson on the nonexclusive franchise tag. Which means Jackson can now engage in contract talks with other teams. If he signs an offer sheet with another team, Baltimore has the right to match the offer to keep him or take two first-round picks as compensation. When the transaction was reported, a total of five teams came out one after another and stated that they were not interested in pursuing the 2019 league's Most Valuable Player. The transactions were relayed by some of the NFL's top reporters such as Dianni Russini, Jeremy Fowler, and Jeff Darlington.
Teams that stated they were not interested in acquiring Jackson was the Atlanta Falcons, Carolina Panthers, Miami Dolphins, Washington Commanders, and Las Vegas Raiders. Three days later, the pursuit for the star QB seem to be back on. CBS Sports NFL Insider Jason La Canfora states that a total of seven teams are interested in signing the former Louisville Cardinals quarterback.
The "same teams" teams keep coming up as those that absolutely should/would sign Lamar Jackson to an offer sheet and could feasibly do it, per @JasonLaCanfora after speaking with several execs and GMs:

– #Jets
– #Falcons
– #Dolphins
– #Panthers
– #Lions
– #Colts
– #Texans
-… https://t.co/3eYgy57Ls1 pic.twitter.com/dR8DZAumFf

— JPAFootball (@jasrifootball) March 8, 2023
I find it interesting that all of sudden that the same teams that were not interested in signing Jackson on Tuesday, all of sudden change their tune three days later, is now back in the conversation of adding him to the mix. In my opinion, I think Jackson ends up with the Baltimore Ravens going into the 2023 season under the franchise tag. I think he would have the deal that he is seeking if an agent was hired. Jackson is currently represented by his mother. Five out of the seven teams listed, would instantly become Super Bowl contenders with Jackson under center at quarterback.
Show Your Support
Introducing Atlas VPN, the perfect partner for Strike 7 Sports enthusiasts! With Atlas VPN, you can enjoy lightning-fast internet speeds and unrestricted access to your favorite sports content anywhere in the world. Plus, for every subscription purchased, a portion of the proceeds go directly to supporting the Strike 7 Sports brand. By subscribing to Atlas VPN, you're investing in your online security and privacy and the growth and success of your favorite sports brand. So why wait? Sign up for Atlas VPN today and support the Strike 7 Sports community while enjoying the ultimate online experience.