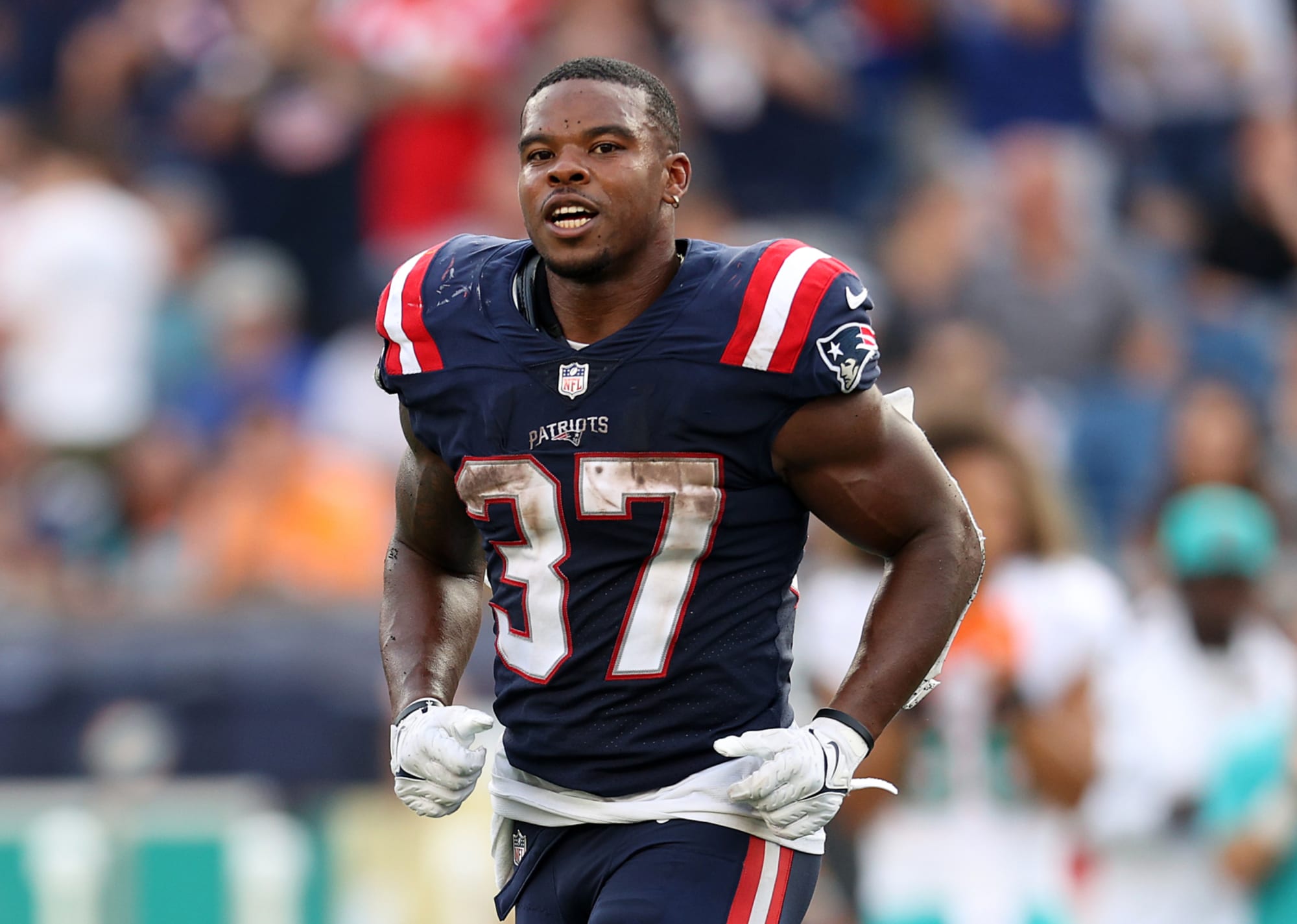 Entering Week 13, there was hope that perhaps the postseason picture could become a bit clearer thanks to some intriguing matchups between playoff hopefuls.
With Week 13 now in the rearview, we can say with complete certainty that it, uh… didn't.
If anything, the picture became even more cloudy courtesy of the arrivals of Miami and Indianapolis to the power rankings. The two have built impressive winning streaks and are fully in the conversation for a wild card place (and in Indianapolis' case, maybe more). The return of Kyler Murray and DeAndre Hopkins for the Cardinals was can't-miss stuff, but they were still dethroned at the top by a team that's faced a number of tests in the last month and has passed every single one of them.
1. New England Patriots (9-4, Previous Ranking no.3)
The Patriots get better every single week, and they just passed a huge test on Monday Night Football against the Bills in horrendous conditions. Seven straight wins has them sitting atop the AFC – how many people thought we'd be saying that back in preseason?
2. Arizona Cardinals (10-2, Previous Ranking no.1)
The Cardinals treaded water while Kyler Murray and DeAndre Hopkins were injured, but they finally came back against the Bears in Week 13 and it didn't take long for the two to link up. They connected for a touchdown on the first drive en route to a comfortable 33-22 win.
3. Green Bay Packers (9-3, Previous Ranking no.2)
No game for the Packers this week, but New England's impressive win in Buffalo bumps them down a place. Aaron Rodgers and Co. are very much in the Super Bowl conversation.
4. Tampa Bay Buccaneers (9-3, Previous Ranking no.4)
Tom Brady was on fire in the first half against Atlanta, connecting on three touchdown passes and making history with Gronk as the second-most prolific quarterback-tight end duo in the history of the NFL. At 44, Brady is having one of the best seasons of his career.
5. Kansas City Chiefs (8-4, Previous Ranking no.5)
After a rocky start to the season in which they saw their fair share of (deserved) criticism, the Chiefs have rattled off five straight wins and have reclaimed their rightful place at the top of the AFC West. Even with all four teams in contention for a playoff place, the Chiefs are still the cream of the crop in the division.
6. Dallas Cowboys (8-4, Previous Ranking no.9)
The Cowboys bounced back from back-to-back losses with a win over the Saints on Thursday Night Football. Even with Washington sneaking up on them, they're still an essential lock for the postseason – but was their two-game skid a blip on the radar or a sign of things to come?
7. Baltimore Ravens (8-4, Previous Ranking no.6)
Despite winning three of their last five games, the Ravens have failed to put up twenty points in every game since Week 9. Lamar Jackson and the offense have hit a wall, but it wasn't long ago that they were 5-1 and one of the best offensive units in the league. Which version will we see going forward?
8. Los Angeles Rams (8-4, Previous Ranking no.11)
The Rams snapped a three-game losing streak with a cruise-control win over the Jaguars – their first since the acquisitions of Von Miller and Odell Beckham, Jr. The bigger test comes next week when they take a trip to Arizona to play the Cardinals on Monday Night Football.
9. Los Angeles Chargers (7-5, Previous Ranking no.13)
The Chargers picked up a crucial win against an AFC foe on Sunday with a 41-22 win against the Bengals. Their remaining schedule includes the Giants, the Texans, and important divisional games against the Chiefs, Broncos and Raiders – could they solidify a spot in the postseason sooner rather than later?
10. Buffalo Bills (7-5, Previous Ranking no.8)
The Bills were on the losing end of a wild Monday Night football game against the Patriots, and at this point, we just aren't sure which Bills team we'll see. Buffalo has alternated wins and losses for the last seven weeks, the offense is sputtering, and their next test is not an easy one – a trip to Tampa Bay.
11. Tennessee Titans (8-4, Previous Ranking no.10)
The Titans were on a bye, but that doesn't change the fact that this team has slowed down since losing Derrick Henry for the season. That said, there aren't many more favorable matchups in the NFL than a game at home against the Jaguars, which should give Tennessee prime opportunity to try and right the ship in Week 14.
12. Cincinnati Bengals (7-5, Previous Ranking no.7)
Did everyone see what Joe Burrow's pinky looked like after taking a shot in the game against the Chargers last week? Respect for staying in, but it was obvious he was having issues. Cincinnati better hope that their quarterback has ten functioning fingers against San Francisco this week.
13. Washington Football Team (6-6, Previous Ranking no.15)
Four straight wins. Two games behind Dallas. In the postseason if the season ended today. Washington's turnaround has been impressive, but their final five games are all divisional bouts (including two against division-leading Dallas). Keep an eye on this group, because 9-8 might be enough for the 7-seed.
14. Miami Dolphins (6-7, Previous Ranking NR)
The two longest winning streaks in the NFL reside in the AFC East. The Patriots have won seven straight, but the second-longest doesn't belong to the Bills – that honor goes to Miami, who's won five in a row (tied with the Chiefs) and allowed ten points or fewer in four of the last five games.
15. Indianapolis Colts (7-6, Previous Ranking NR)
After losing four of their first five, the Colts have quietly hit a consistent run of quality play and won six of their last eight. With Tennessee potentially on a slide, first place in the AFC South is entirely up for grabs. Can Indy make a late run at not just a postseason berth but a first-round home game?