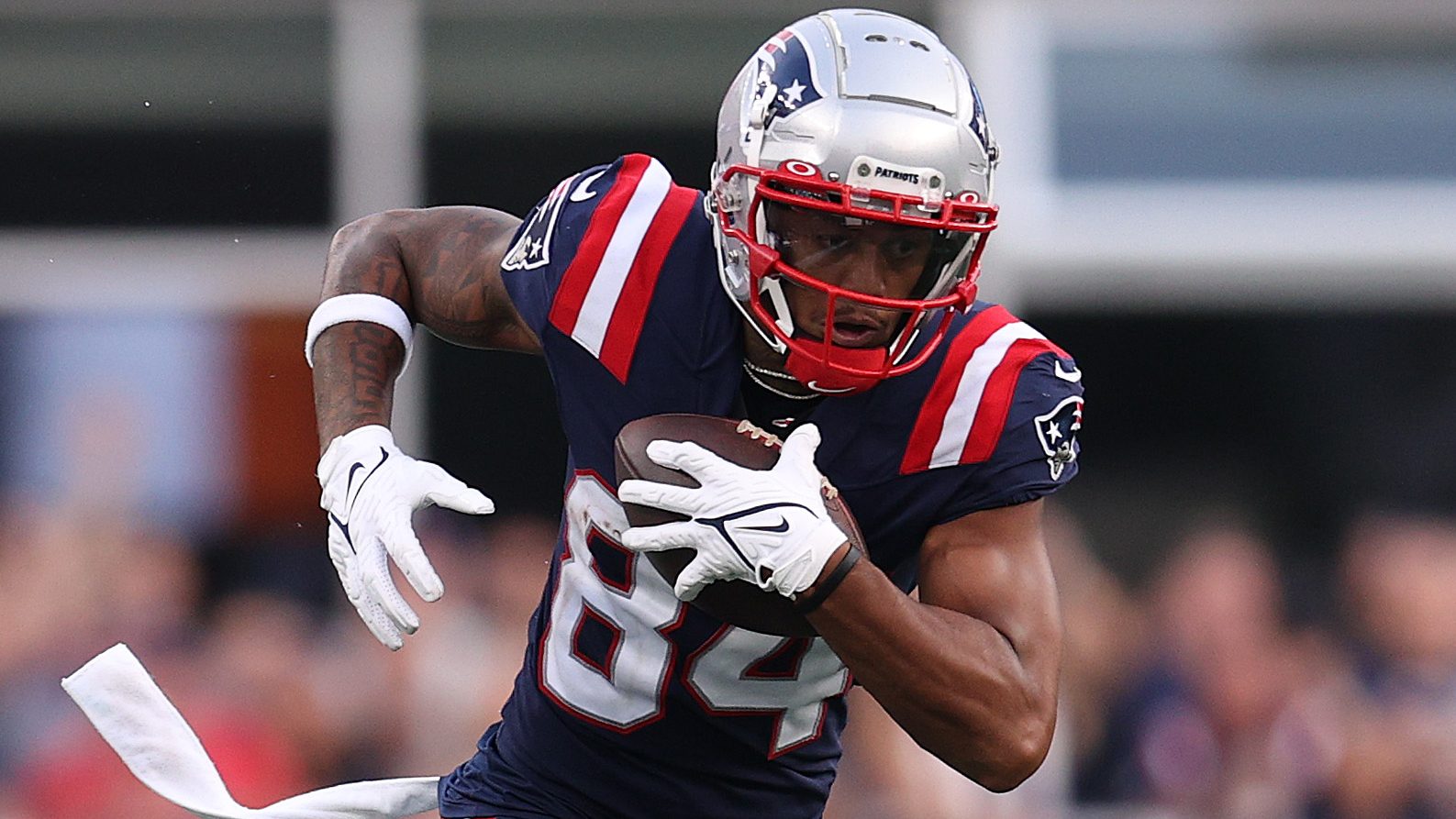 After being on a Thanksgiving break, the NFL Power Rankings are back. A lot has changed over the past two weeks in our weekly top 15 team poll. Teams that we expect to take care of businesses against inferior opponents continue to have letdowns this season. One team that is ascending fast is the New England Patriots.
They are currently on a six-game winning streak, and they do not plan to fall back anytime soon. Their most recent victory came against the Tennessee Titans (36-13). As a result of New England's last few victories, they have risen to the second seed in the AFC playoff picture and are only a game out of having the conference's top spot.
During New England's current six-game winning streak, their defense has only given up a total of 186 points. So whoever faces the Patriots in the postseason will need unconventional ways to be productive on offense. Following Monday, we will learn more about how dangerous New England can be when they head down to Western New York to take on the Buffalo Bills. Without further delay, here are Strike 7 Sports' top 15 team power rankings for Week 13.
1. Arizona Cardinals: 9-2
Their division rival the Los Angeles Rams have dropped another game and all signs point towards Arizona taking full control of the NFC West. Winning the next two games should secure a division title for the Cardinals.
2. Green Bay Packers: 9-3 (Previous Ranking no.3)
Green Bay had no issues dismantling a tough opponent in the Los Angeles Rams last Sunday. Their quarterback Aaron Rodgers is getting the job done with a bad toe and recovering from the coronavirus.
3. New England Patriots: 8-4 (Previous Ranking no.8)
We knew New England would vastly improve from the previous season, but not a team that would hold the number two seed in the AFC playoff picture. They are doing this with a rookie QB under center in Mac Jones. If New England advances to the Super Bowl and wins, it could be one of Bill Belichick's best coaching jobs.
4. Tampa Bay Buccaneers: 8-3 (Previous Ranking no.9)
After coming off a shocking defeat two weeks ago against the Washington Football Team, the Tampa Bay Buccaneers have won two straight and are on track to win their first division title in almost a decade.
5. Kansas City Chiefs: 7-4 (Previous Ranking no.7)
The Kansas City Chiefs were on a bye during Week 12. This Sunday night, they return to action when they host the Denver Broncos in a crucial AFC West matchup.
6. Baltimore Ravens: 8-3 (Previous Ranking no. 10)
It was ugly, but the Ravens could defeat the Cleveland Browns (16-10) on Sunday Night Football. However, their quarterback Lamar Jackson must take better care of the football to keep the number seed in the AFC playoff race. Jackson had three interceptions in the win over Cleveland.
7. Cincinnati Bengals: 7-4 
Right now, the Cincinnati Bengals are projected to qualify for the postseason. If they can maintain their playoff status, the chances of knocking off an upper-echelon team are high once the postseason starts.
8. Buffalo Bills: 7-4 (Previous Ranking no.4)
Buffalo was able to take advantage of a depleted New Orleans Saints team on Thanksgiving night. Now the real challenge begins next Monday when they host the New England Patriots at home.
9. Dallas Cowboys: 7-4 (Previous Ranking no.2) 
After coming off their 43-6 beatdown on the Atlanta Falcons, the Dallas Cowboys have dropped two consecutive games against AFC West opponents. Will they be able to get on the winning side of things this Thursday when they face the New Orleans Saints?
10 Tennessee Titans: 8-4 (Previous Ranking no.1)
The Titans are just not the same team when Derrick Henry is not in the lineup. They had no answer on how to rattle the red-hot New England Patriots.
11. Los Angeles Rams: 7-4 (Previous Ranking no.6)
The Rams are 0-3 since acquiring Von Miller and Odell Beckham Jr. They were having success before the front office decided to make those moves at the trade deadline. Establishing chemistry means a lot when it comes to building Super Bowl contending teams.
12. San Francisco 49ers: 6-5 
San Francisco 49ers turned back the clock to 2019 in regards to their playing style. They will be successful utilizing the same type of plays until a defense can adjust in a football game. San Francisco's 6-5 record places them as the sixth seed in the playoff picture.
13. Los Angeles Chargers: 6-5
One week the Chargers perform like one of the AFC's best teams, followed by a subpar output against their next opponent.
14. Las Vegas Raiders: 6-5
Can the Raiders keep the momentum gained from beating the Dallas Cowboys (36-33) on Thanksgiving night? They will need it down the stretch because their final six games are against teams with playoff aspirations.
15. Washington Football Team: 5-6
Washington's wins have not been pretty, but it's enough for them to have the seventh and final playoff spot in the NFC right now. They recently knocked off the Tampa Bay Buccaneers and halted a late fourth-quarter comeback by the Seattle Seahawks.
Show Your Support
Support the Strike 7 Sports platform's growth by heading over to Fanatics.com and purchasing officially licensed gear from the National Football League. Each purchase made through the text link below goes into the funding of the Strike 7 Sports brand. To proceed, click on the link below and enjoy shopping over at Fanatics.