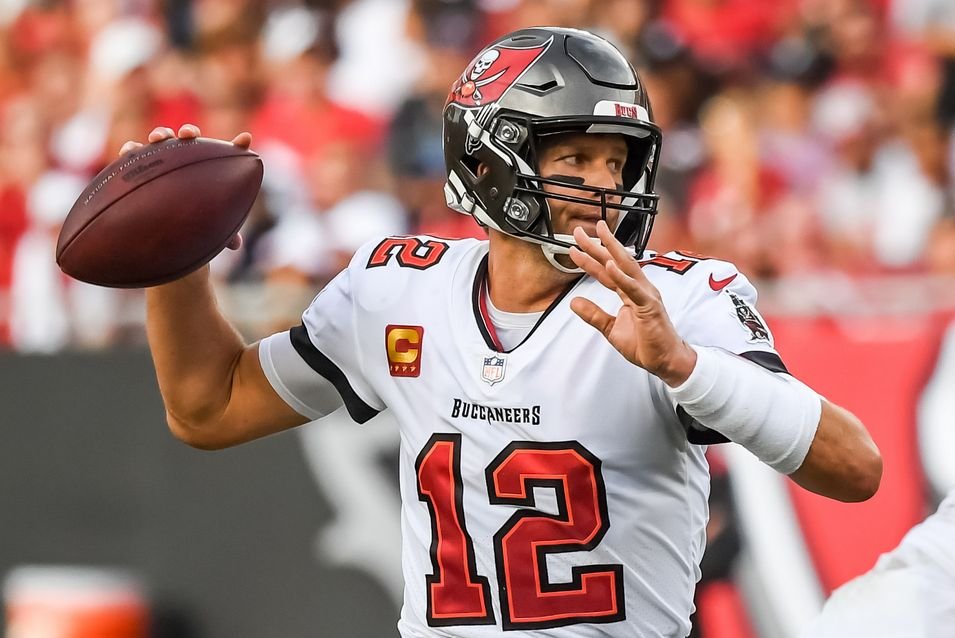 This season has been historically close. With a massive number of teams within two or three games of each other, this will be some of the most important November and December football that we've seen in recent years. And while that's true, that doesn't mean some team's aren't separating themselves as ones that we could be talking about once the Super Bowl rolls around.
But as the cream starts to rise to the top, truth remains that no team is perfect. What are the biggest post-deadline concerns for some of the biggest contenders?
Buffalo: No Plan B
Josh Allen is great. He's one of the best quarterbacks in the league. A surefire MVP candidate.
But Buffalo's 9-6 loss to Jacksonville showed us that if Allen can be neutralized, the Bills don't have a counter.
Easier said than done, of course, but in the postseason – where the best defenses in the league reside – teams know how to slow down the best player. If a defense successfully zones in on Allen the same way Jacksonville did, Devin Singletary and Zach Moss will need to give a whole lot more than 9 carries for 22 yards.
Dallas: Discipline
Penalties can absolutely kill a team, especially in the postseason. And while Dallas has one of the highest-scoring offenses in the league to partner with an elite defensive group, both units struggle with preventing the yellow flag from flying out.
Dallas gets flagged for the most offensive penalties per game in the league with 7.89. The defense isn't much better, as they get flagged 7.78 times per game, which is third in the NFL. Combined, they average 15.67 a game, most in the NFL, and they're one of just two teams that average over 15 (Buffalo).
Tampa Bay: Third down defense
Truth be told, there's not a whole lot wrong with this Tampa Bay team. They are the defending Super Bowl champions with the greatest quarterback of all time under center, after all.
But I was shocked to find out through my stats dive that Tampa Bay boasts one of the worst third down defenses in the league.
The Buccaneers allow opponents to convert on 43 percent of third downs, the ninth-highest mark in the NFL and the most out of any team in this piece. There aren't many weak points in this defense, but getting off the field in third down situations may be one of them.
Arizona: Inexperience
The Cardinals are arguably the most exciting team to watch this season when they're fully healthy, but both the head coach and starting quarterback are relatively new to the league and lack any sort of postseason experience.
Winning games in the fall and early winter is one thing, but winning football games after the turn of the new year is a completely different beast. Kingsbury and Murray is an elite head coach-quarterback duo, but can they string wins together when it's win-or-go-home? Some of the best quarterbacks in the league went through similar January growing pains.
Tennessee: Derrick Henry's absence
I wrote in my last piece that the Titans have yet to skip a beat since the season-ending injury to Derrick Henry, and that's true. But I still wonder if that's something they can get to stick long-term.
Deeper dives show that Ryan Tannehill hasn't been as effective as a pocket passer since Henry's injury and the D'Onta Foreman-Jeremy McNichols duo lacks punch. The team signed Adrian Peterson after Henry went down, but he's shown little since joining up with Tennessee.
This is still a team that's getting results, and they're still a Super Bowl contender. But they'll need to find a way to counteract diminishing production from the offense.
Kansas City: Inconsistency
While the Chiefs look to have turned a corner in the last month, it's too easy to say that their issues on defense and under center have just magically gone away.
The defense has been playing well, but we can't forget that it was one of the worst units in the league for a time at the start of the season. Patrick Mahomes looks back to his elite self, but remember when he was leading the league in interceptions?
I'm a firm believer in the Chiefs as a Super Bowl contender, but I'm staying cautious. What happens if that horrendous form they showed at the start of the season rears its ugly head in a win-or-go-home scenario?
Green Bay: WR2 (and WR3…and WR4…)
I wrote a story earlier in the season about Davante Adams' elite level of production and how it was some of the best football of his career. That's why when he was sideline for a week due to COVID protocol, I was concerned with how Green Bay would cope.
Adams leads the team with 98 targets and 65 receptions. The Packer who finishes second in those categories is Aaron Jones. A running back. After him, it's a 31-year-old Randall Cobb, who's caught almost 40 fewer passes than Adams.
The Packers are good, but the pass game is one-dimensional. Aaron Jones helps a lot in mitigating that, but it's still a red flag.
Show Your Support
Support the Strike 7 Sports platform's growth by heading over to Fanatics.com and purchasing officially licensed gear from the National Football League. Each purchase made through the text link below goes into the funding of the Strike 7 Sports brand. To proceed, click on the link below and enjoy shopping over at Fanatics.