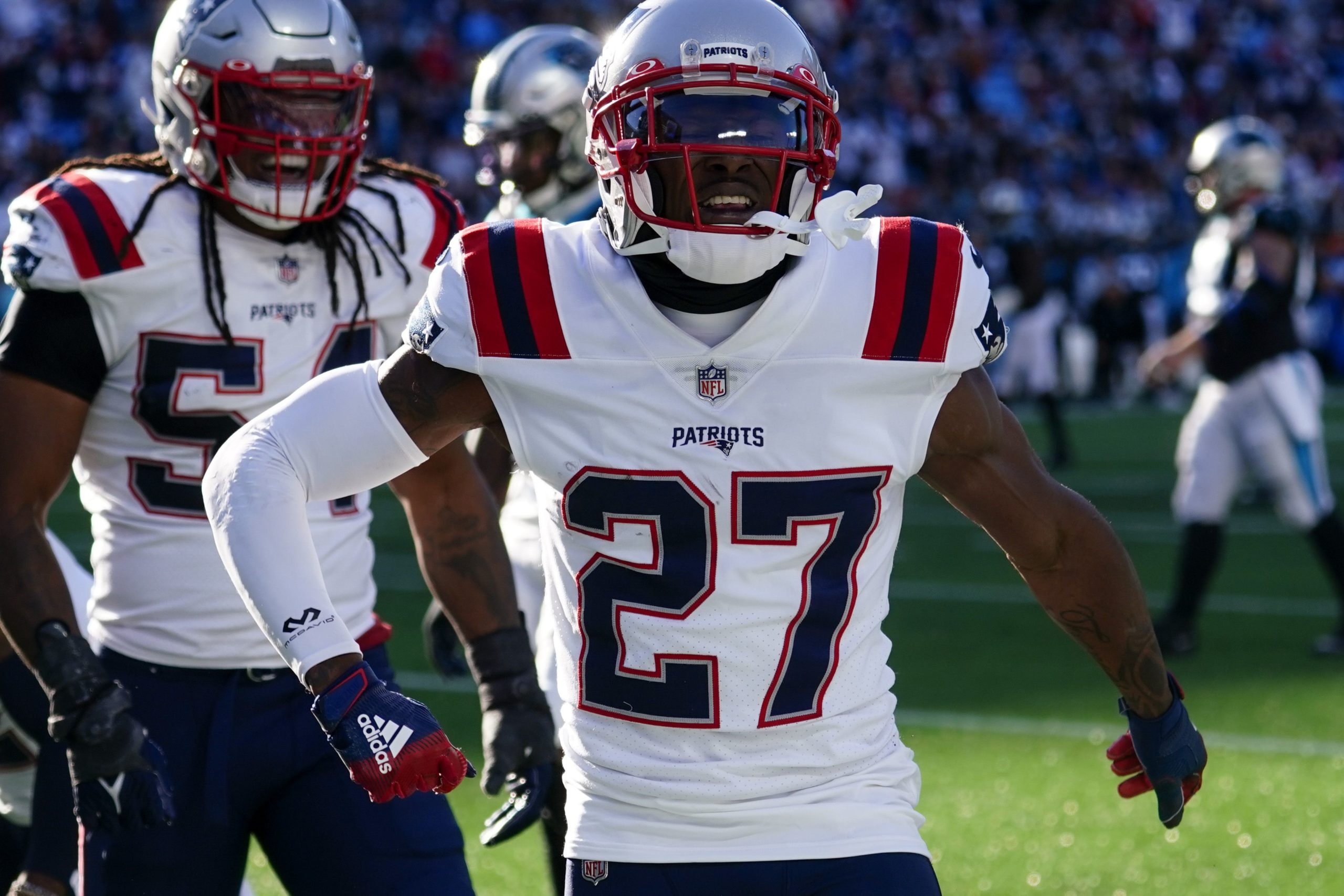 You have probably heard this saying before on numerous occasions when it comes to the personnel moves of the New England Patriots. "Bill Belichick always moves off a player a year too early rather than a year too late. However, can the team continue to operate like this in the post-Tom Brady era?
The franchise is heading into year three without the future hall of fame QB under center. So far, New England has qualified for the postseason in one out of the two years without Brady on the roster. In 2021, their defense resembled some of the great Patriot units that we have witnessed dominate their opponents over the years.
A player that had a huge role in New England's performance on defense is cornerback J.C. Jackson. Last season, Jackson finished second behind Cowboys corner Trevon Diggs with eight interceptions. Usually, when a player such as Jackson has a dominant year heading into free agency, the team typically prioritizes bringing them back on a new deal.
So far, with Jackson's situation, that has not been the case. A few days ago, Jackson was interviewed by Patriots Insider Phil Perry, in which he expressed his displeasure in the organization not being aggressive enough on the matter at hand. "I guess they feel like they don't need me." "I guess I can't be that important to them. I know I am, but they're not showing me," said Jackson. Here is some of the information that Perry gathered after speaking with numerous coaches currently attending the NFL Combine located in Indianapolis.
"I've spoken to coaches who feel like this is not just a priority, this is a necessity, that they keep J.C. Jackson if they want to play the style of defense they've played for so long," Perry said Wednesday on NBC Sports Boston show "Early Edition." "You have to have, according to these people, at least one legitimate, very capable, man-to-man press cornerback because the style they play requires at least one.
"It could be J.C. Jackson. It could be somebody else, but the problem is there aren't many avenues to acquire that guy who would be a legitimate replacement for J.C. Jackson. It's not on the roster, free agency is not loaded at that position, and you might be drafting a guy really early and hoping he can slot in and do the job." The MMQB's Albert Breer believes that Jackson's days in New England are coming to an end.