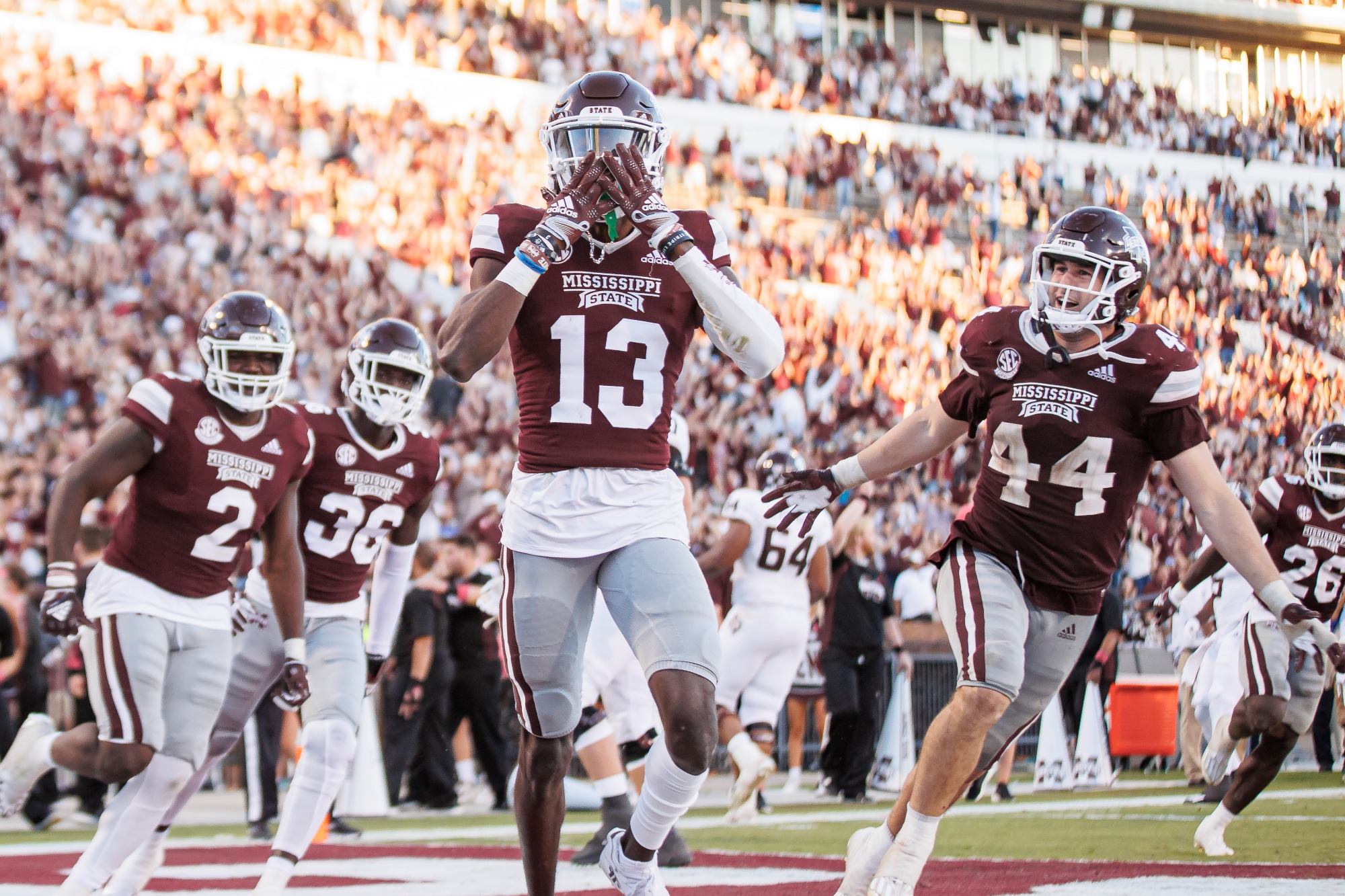 With a league-leading 11 picks in their arsenal, the New England Patriots will have an opportunity to replenish their roster with efficient personnel. They missed out on the playoffs last year after qualifying a year prior in 2021. They have already gotten off to a head start on retooling their roster for the upcoming season once free agency kicked off. But the area of emphasis was on the offense. They signed former Chiefs and Steelers wide receiver JuJu Smith-Schuster and tight end Mike Gesicki who started his career with the Miami Dolphins.
They also address the issues with the offensive line by signing offensive tackle Riley Reiff to go along with veteran Trent Brown. On defense, they released cornerback Jalen Mills and re-signed Johnathan Jones to be paired with second-year DBs  Jack Jones and Marcus Jones. With the draft only a few weeks away, expect New England to use a plethora of their picks to adequately fill positions of need, such as offensive tackle, wide receiver, and cornerback. With New England selecting high in the draft, here's how we envision the process playing out in rounds 1 thru 4.
Potential Trade Breakdown
If you have not heard by now, Pro Football Talk's Mike Florio reported that the Patriots have shopped starting QB Mac Jones during the 2023 offseason. The teams mentioned as possible landing spots were the Las Vegas Raiders, Tampa Bay Buccaneers, Washington Commanders, and the Houston Texans. So if New England decides to move on from Jones, the quarterback position becomes a significant need. New England trades the former first-round pick to the Tampa Bay Buccaneers for mock draft purposes.
As a part of the compensation, the Patriots will receive the Bucs' first-round pick (20), a second-round pick, and next year's third-rounder. With the 14th pick in the draft, New England selects Tennessee Vols quarterback Hendon Hooker. Without question, the Tennessee standout would be a top-five prospect if he did suffer the Torn ACL injury that occurred against South Carolina. However, his stock did not fall to a point where teams lost interest.
Pick 14, 1st Round: Anton Harrison, OT Oklahoma
With offensive tackles coming off the board early, the Patriots select one of the best remaining players in offensive tackle Anton Harrison. Harrison has an opportunity to become one of many great offensive tackles that played football at the University of Oklahoma, such as Lane Johnson, Jamaal Brown, Trent Williams, and Orlando Brown. Standing at 6'4″, 315 pounds, Harrison has a firm, broad, well-proportioned frame with excellent length.
His frame is an in-built strength, but he also possesses incredible functional athleticism within that frame. Harrison has good foot speed moving up the field and can use smooth lateral agility to square up blockers. With the selection of Harrison at 14, the Patriots can set themselves up for success for the next ten years in the position. With veteran tackles Riley Reiff, and Trent Brown becoming free agents after this season, it's imperative that understands how to dominate the trenches early during his rookie season.
Pick 46, 2nd Round: Emmanuel Forbes, CB Mississippi State
Patriots head coach Bill Belichick is known for turning cornerbacks into All-Pro caliber players. He's pulled it off consistently during his tenure with the organization. Mississippi State's Emmanuel Forbes could be next in line that becomes New England's top defensive back. Forbes closes out a season where he led the Southeastern Conference with six interceptions. Three of those INTs were returned for touchdowns. He battles at the catch point when the ball is in flight to force pass break-ups.
Forbes is at his best in press alignment, where he can disrupt the timing between the wide receiver and quarterback. He offers scheme and coverage versatility. Forbes is experienced in both man and zone coverage schemes. He plays with good instincts, works against rub routes and switch releases, and has impressive ball skills. The former Bulldog will join a New England secondary with a young crop of players such as Jack Jones and Marcus Jones.
Pick 76, 3rd Round: Jayden Reed, WR Michigan State
New England significantly upgraded their passing attack when Super Bowl champion wide receiver JuJu Smith-Schuster and tight end Hunter Henry. They also expect second-year wideout Tyquan Thornton to take the next step as a pass catcher. However, they should continue with what they added during free agency. Adding a speedy receiver such as Michigan State's Jayden Reed would add another element to a potentially explosive offense. While at East Lansing, Reed constantly found a way to get open and make big plays, especially in the endzone. While his numbers do not reflect a highly coveted WR coming out of college, the upside is there.
Reed is also a prospect that is a versatile offensive player—even contributing kick/punt returner. He has aligned in traditional receiver alignments at the X or Z and in the slot as the motion player in jet sweep action and the backfield. No matter who the quarterback will be for New England this season, the ability to surround him with many weapons will make their offense more formidable in 2023.
Pick 107, 4th Round: Ji'Ayir Brown, SAFETY Penn State
The Patriots did not sign anyone that can come in and take over for safety, Devin McCourty, who retired recently. There's still a chance to add a veteran that can hold the position down for at least this season. Or they can develop a young-cornerstone player they covet in the 2023 draft. We believe that prospect will be safety Ji'Ayir Brown out of Penn State. Standing 5-foot-11, 203 pounds, Brown was a versatile ball hawk for Penn State, grabbing ten interceptions over the last two seasons while rotating between deep safety, strong safety, and slot alignments. He's also capable of defending the run as well. Brown racked up 4.5 sacks as a blitzer last season. He checks what the Patriots are looking for with prospects based on his leadership attributes and skillset on the field.
Pick 117, 4th Round: Zach Harrison, EDGE Ohio State
With the second pick in the fourth round, the Patriots decided to add more depth to their defensive line when they select Ohio State edge rusher Zach Harrison. As a highly-touted defensive end out of Ohio State, Harrison possesses a combination of size, speed, and athleticism that could make him a valuable rotational player for New England's defense. At 6'6″ and 274 pounds, Harrison has the size and strength to hold up against the run and set the edge, while also possessing the speed and agility to rush the passer and disrupt the backfield. His ability to get after the quarterback could make him a valuable situational pass rusher for the Patriots, particularly on third downs or in passing situations. New England could be getting a potentially impactful rotational player with the upside to become a key contributor in their defense.
Pick 135, 4th Round: Dorian Williams, LB Tulane
With the fourth round's third and final selection, the Patriots select Tulane linebacker Dorian Williams. During his four seasons with the Green Wave, Williams rose to become an essential part of a program that went on to have one of its best seasons ever after. According to his scouting report, Williams can contribute to any scheme that he is placed in. Williams has the movement skills necessary to drop in coverage and pursue the football to the sidelines. While angles can be hit or miss, Williams can close distances when searching for cutting-off routes and flow outside the tackles. If Williams strives to grow at the next level, Coach Belichick will find a role for him on the team.
Show Your Support
Support the Strike 7 Sports platform's growth by heading to Fanatics.com and buying officially licensed gear from the National Football League. Each purchase made through the text link below goes into the funding of the Strike 7 Sports brand. To proceed, click the link below and enjoy shopping at Fanatics.