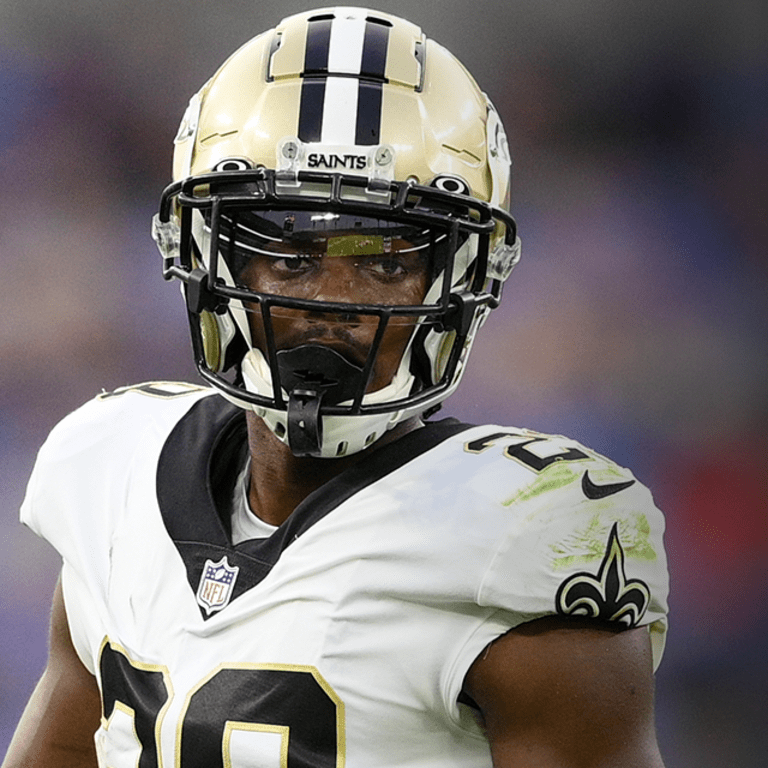 If there is one thing for sure, it is that Saints cornerback Paulson Adebo is determined to be the man that lines up opposite Marshon Lattimore once the 2022 season kicks off. The second-year corner out of Stanford performed exceptionally well in his rookie season with the team. Adebo recorded 66 combined tackles and three interceptions in 2021. He made his presence known in last season's 38-3 blowout victory over the Green Bay Packers in Week 1.
The Packers were moving deep into the New Orleans territory. Rodgers attempted to pass but was intercepted by Adebo. He returned the pass for 33 yards to the Saints 40-yard line. Adebo would go on to have many more impactful plays that would contribute to the success of the Saints' defense in 2021.
There were moments when he showed his inexperience at the professional level. Still, Adebo demonstrated that he is more than capable of becoming an impact player on the New Orleans defense. The Saints were fortunate to select Adebo when he was available in the 2021 NFL Draft. He was taken by New Orleans 76th overall in the third round. However, he decided to opt-out of the 2020 college football season due to COVID-19 concerns.
If he chose to play during the 2020 campaign, he would have ascended to a coveted first-round selection. However, no one should be surprised by Adebo's growth in only his second year in the league. The Saints scouting department has a knack for finding defensive backs whose skillset mesh well with the scheme on defense.
Players such as Marshon Lattimore, Marcus Williams (now with the Ravens), and CJ Gardner-Johnson are among those that have become game-changing personnel for the team's secondary. The selection of Adebo is proving to be no different. So far, in training camp, Adebo is being recognized as the defensive MVP. If you have followed the team's daily activities during training camp, you will notice that Adebo's name is consistently bought up whenever there's action.
Despite the first week of actual activity in training camp, the former Stanford corner is proving that he wants to become a marquee name in the New Orleans defense. So far, he has faired well when defending wide receivers such as Chris Olave and Jarvis Landry in matchups. There may be extra motivation for Adebo's exceptional production during training camp sessions. New Orleans drafted corner Alontae Taylor in the second round of the 2022 NFL Draft. With the secondary already loaded, many viewed the selection of Taylor as a reach. But the head coach Dennis Allen has been adamant that there will be a role for Taylor.
"I see him at corner," Allen said. "We see him going outside and competing at the corner spot initially, and then we'll go from there. I don't think you can ever have enough corners. There are certain premier positions in our league that are important, and it's OK to build on a strength. I wouldn't say that was a spot that we were dead set on we were going to have to go out and get, yet we were excited he was there when we got ready to pick at 49."
Taylor will have to earn his way into a role within the Saints' defense. For the CB2 spot, Adebo is making the New Orleans coaching staff think twice about inserting the rookie Taylor into that role. If you scroll up and down the Saints 2022 schedule, you'll see that the teams they face have really good wide receivers. Adebo could find himself against receivers such as Tee Higgins, Adam Thielen, Brandon Aiyuk, and Allen Robinson. How he handles those potential matchups will determine if he becomes a permanent fixture within the Saints' defense. With everything coming out of Saints training camp right now, Adebo may be the top breakout candidate on defense this season.
Show Your Support
Today, you can show your support of the Saints Discussions vertical by going to Fanatics.com and buying a replica jersey of the late Sam Mills. The jersey is being sold at a reduced price of $121.59. The sale ends tomorrow, August 4. Mills will be inducted into the Pro Football Hall of Fame soon. The item is an officially licensed product of the National Football League. To proceed, click on the image of the jersey below.