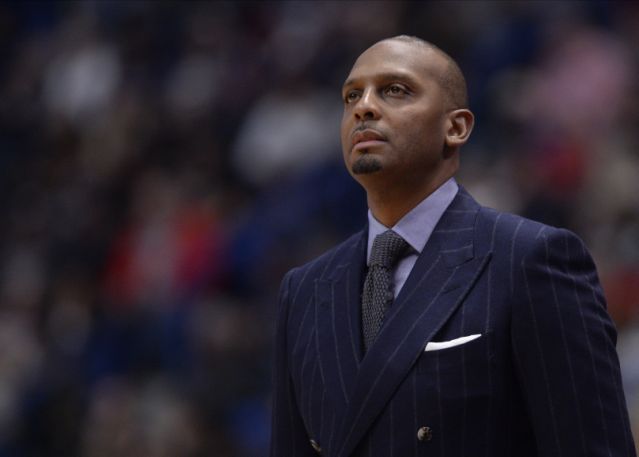 It's been two years since Penny Hardaway made his way to the Memphis Tigers, and he's set and progressed toward ambitious goals in that time.
One of the said goals was establishing Memphis's program as the prime recruitment program in the circuit. James Wiseman, arguably the NBA 2020 Draft's number one pick, dashed any doubts regarding the efficacy of the program.
However, Wiseman's suspension and eventual departure threw a wrench in Hardaway's plans. The NCAA prevented Wiseman from playing for Memphis on November 8th and later suspended him till January 12th. Disaffected, Wiseman decided to leave the Tigers. Wiseman's loss affected Memphis's other recruits, as they had to adjust.
However, Hardaway, being the enterprising coach that he is, has managed to get his team to adapt. He's also secured Moussa Cisse for the team, with the hope that he can replace Wiseman. This neatly ties into one of Hardaway's other goals: to make the Tigers the fastest in the NCAA with strong defenses.
Speed and Defense
What's interesting about Hardaway's goals is his attempt to synthesize speed with defense. Typically, these two don't go together. However, Hardaway is confident that the Tigers can strike this golden mean. Currently, his strategy is focused on improving the team's defense before they open the season in South Dakota on November 25th.
However, this is where the dilemma arises, and it's something the Tigers have had experience with under Hardaway. Last season, on the one hand, the Tigers had an adjusted tempo (possession rate per 40 minutes) of 72.6, ranking them 28th in the country. However, on the other hand, they also had one of the worst turnover rates, leaving them at 336th in the country.
Clearly, Hardaway is aware of the costs of focusing too much on speed. That may be why he's shifted his attention towards defense. If he can replicate last season's defensive skill, the Tigers will have a cushion for their high turnover rate. In effect, then, it seems that Hardaway is aware of the high turnover rate, but he's trying to compensate for it with a defensive muffler.
Whether Hardaway's plan will work out is up for debates. In theory, a strong defense and offense can outpace a high turnover rate, but they'll have to strike a balance for that to work. For the latest Memphis Tigers football news and rumors, visit us at Sports Talk 365. We also cover the New Orleans Saints, Pelicans, LSU Tigers news, and more.
Are you a serious fan of the Memphis Tigers? If the answer is yes, then we have a gift for you. Our affiliate partners over at Fanatics is offering a replica of Liberty Bowl Memorial Stadium. The item also lights up and includes a case. If you decide to purchase this product, it will go a long way in the Sports Talk 365 platform's growth. To purchase the item, click on the text link below and explore your options.
Memphis Tigers 13" Light Up Replica Stadium with Case
Photo courtesy of Williams Paul/Icon Sportswire via Getty Images.