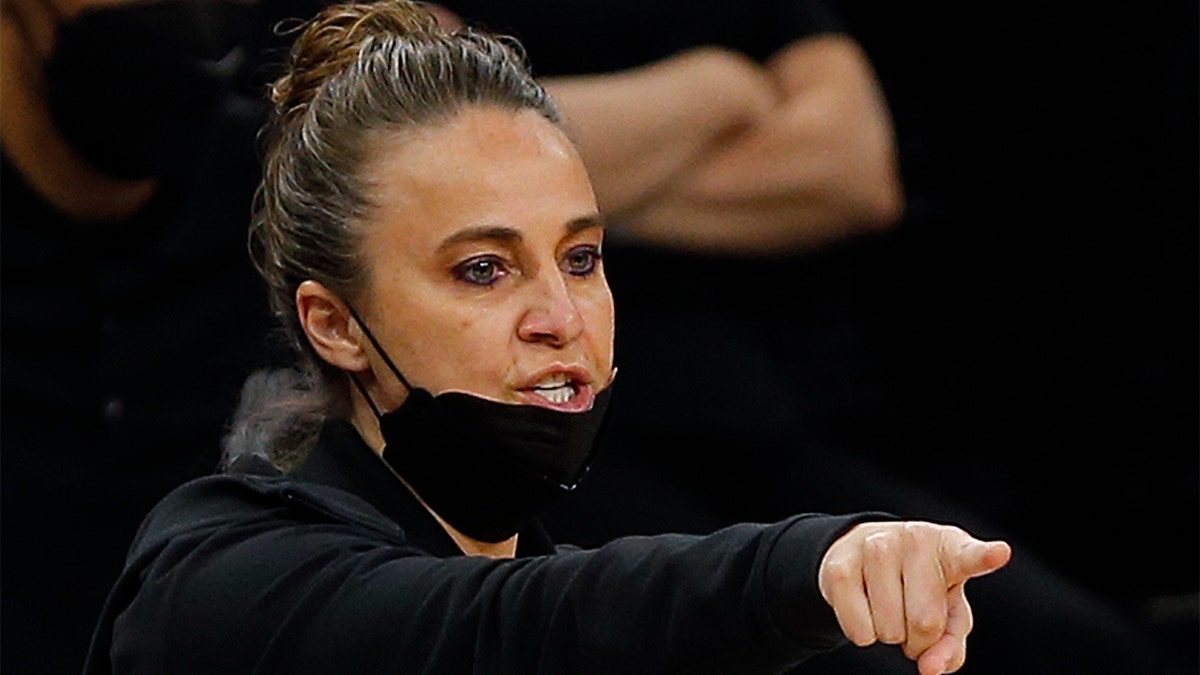 A lot of people around the NBA believe a franchise will soon hire a woman to be their head coach. The most popular name that comes up is San Antonio Spurs assistant Becky Hammon.

A few teams have interviewed her over the years. She made progress this year by being named a finalist for the Portland Trailblazers job. Also, she interviewed for the Orlando Magic opening but is probably not going to get the job as of right now.
Recently, Mavericks assistant Jamahl Mosley has emerged as the front-runner for the head coaching job in Orlando. While some people are frustrated by her getting passed repeatedly, they need to understand that the franchise hiring her will be making a bold move.

She does have the backing of several players, including former NBA All-Star Pau Gasol. "I've played under two of the sharpest minds in the history of sports, Phil Jackson and Gregg Popovich. And I'm telling you, Becky Hammon can coach. I'm not saying she can coach pretty well. I'm not saying she can coach enough to get by. I'm not saying she can coach almost at the level of the NBA's male coaches. I'm saying Becky Hammon can coach NBA basketball. Period" explained Gasol.

She has to overcome some adversity to get the job she deserves. According to Bleacher Report's Jake Fischer, the Blazers gather some information on Hammon from the San Antonio Spurs that suggested she may struggle with "day-to-day coaching responsibilities." Some people around the NBA feel the same way.

With these reports, we will never know the truth unless she is allowed to showcase her talents. It is unfair to put this type of label on someone having tangible proof to show that it is true. We know that when allowed to coach the Spurs Summer League team in the Summer League, she helped lead them to a championship.

Current San Antonio Spurs coach Greg Popovich is 72 years old. He will probably retire when his contract expires in a few years. There has been a lot of speculation whether Hammon could take over for him. Maybe this is the team that finally gives her an opportunity.


Support the great work of  Strike 7 Sports by purchasing licensed NBA fan gear. Items ranged from hats, jerseys, t-shirts, socks, and so much more. We would greatly appreciate it if you would purchase these items from the text link listed below. The revenue generated from today's offer goes into the funding of the Strike 7 Sports platform. Click on the link below if you are interested.
Official NBA Store Merchandise Offers 
Photo courtesy of Getty Images.