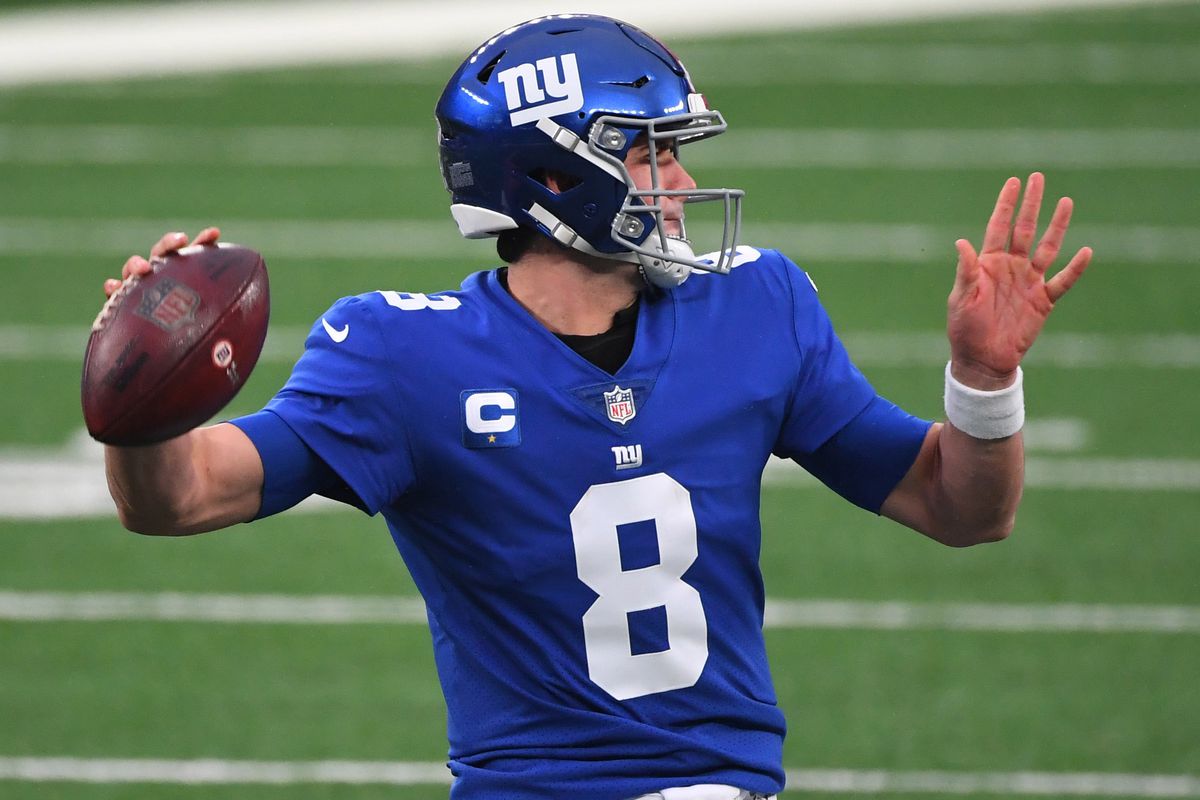 There is no doubt that an elite quarterback is often considered the backbone of the whole team. We have seen this repeatedly that when a good quarterback goes down with a season-ending injury, the entire team, including the defense and special teams, goes down as well. A perfect quarterback can change the whole structure of a franchise overnight, and Tom Brady is a very fresh example who just did that.
The owners pay millions of dollars to secure a good quarterback for the long term, but the competition keeps on increasing with time. Quarterbacks from college football come into the NFL with a competitive peace of mind. Most of them are drafted as 'Game-Ready' quarterbacks.
That's why there is increasing competition on the current starting quarterback who has multimillion-dollar contracts with tons of money guaranteed. In today's Strike 7 Sports' critical analysis, we will discuss the quarterbacks who are most under pressure to succeed this season or might not have the jobs the following year.
Kirk Cousins: Minnesota Vikings
Kirst Cousins is contracted through 2023 with the Vikings; however, right now, he is the 8th most expensive player in the entire NFL, which is one of the most significant pressure points for Cousins. In 2020 Cousins had one of the best seasons of his career. He threw for career-high 35 touchdowns with 4,300 passing yards. However, Vikings were just 7-9.
The biggest problem for Cousins was his inability to throw under pressure which was felt in the 2020 season. He has a tough time reaching a decision when he's under pressure. His immobility doesn't help either. We are not talking about as elusive as Mahomes or Russel Wilson, but Cousins should be able to escape the rush if he can't find any targets.
Not all the blame can be put on the quarterbacks. However, there are always other factors, but as we have stated above, with the money quarterbacks make and the way they are presented, quarterbacks are also expected to acknowledge their role if things go south. With offensive weapons like Delvin Cook, Justin Jefferson, and Adam Thielen, along with a good O-line, Cousins must perform well this season; otherwise, we might see Cousins with a new team next year.
Daniel Jones: New York Giants
Daniel Jones was drafted to replace Eli Manning as starting signal-caller for the giants. Consequently, selecting Daniel Jones as number six overall in the 2019 NFL draft was the highest quarterback pick by the Giants ever since they drafted Manning as number one overall back in 2004. However, Jones is not even close to Manning.
In the last two years combined, Jones threw for 5,970 yards with 35 touchdowns and 22 interceptions. Jones' performance dived in 2020 when he only managed to throw 11 touchdowns with ten interceptions. His rating was dropped from 87.7 overall to 80.4 ratings. The biggest problem for Daniel Jones is that his decision-making is just not that good. His mistakes on the field can be compared to a freshman quarterback in college football.
The only highlight is the Tight End Evan Engram who eventually had his best season in 2017 when Manning was the starting quarterback. NFC East is already a competitive division, so whatever happens, we know there will be some close games this season. Jones needs to put everything in order about his game and bring it on the field. His rookie contract might expire in 2022, but we can say with certainty that Jones will lose his job midway through 2021 if he fails again.
Jalen Hurts: Philadelphia Eagles
Jalen Hurts has a big chip on his shoulder in 2021. It was due to his poor play or form, but more so, it's the way the events led to Hurts being the starting quarterback of the Philadelphia Eagles. He replaced Carson Wentz, who was being compared to Philip Rivers, Big Ben, and even Peyton Manning. Going into 2021 Hurts pretty much has a one-year audition to make himself worthy of being the Eagles man under center long-term.
From the limited amount of time he has to spend on the field, we can see that he has trouble pinpointing the throws down the field. Even on shorter throws, he has some significant problems recognizing the open wideout.
He breaks the pocket, runs towards the side, and if there is an available option, he throws the ball; otherwise only manages to get the rushing yards as the opposition allows. Hurts should get at least two full seasons of playtime to prove himself; however, with the amount of pressure the Eagles' organization has on themselves, he can only stay on the team if the Eagles end up winning the games. It doesn't matter how they succeed; they need to win.
Tua Tagovailoa: Miami Dolphins
So far Tua has not come close to what he was in Alabama. It's like he took a massive dive from his last season as a Crimson Tide to this first year as a Dolphin. Tua only managed to throw for 1814 yards with 11 touchdowns.
He played in 10 games, including nine games where he was a starting signal-caller. One thing going in Tua's favor is that he had a hip injury in his final season at Alabama, and he didn't get to practice much in the offseason.
Throughout last year's regular season, we have seen some positive progression in Tua's play. However, he hasn't been tested, and 2021 in the year he needs to take charge and show everyone why he was drafted a number 5th overall.
The organization won't have much to lose when dealing with a player under a rookie contract. Tua must understand this as well. This season he has been provided with everything a starting quarterback should, so no more excuses for him, which can mean that Tua needs to bring his A+ game if he continually wants to be a Dolphin.
Cam Newton: New England Patriots
Cam Newton was given a complete chance at the Patriots starting QB job in the 2020 season. He did not impressed Bill Belichick enough to feel confident going forward. Overall, in terms of throwing the ball, 2020 was one of the worst seasons of Cam's career, if not 'the worst.'
This was the first time in Cam's career that he threw more interceptions than touchdowns. His accuracy, agility, and pocket presence seemed to be affected as well. Cam threw for 2,657 yards with eight touchdowns and ten interceptions.
Additionally, he rushed for 592 yards with 12 touchdowns making his seasons somewhat worthwhile. In New England, however, everyone is used to have a winning season. They have an inherent belief that the Patriots are going to reach the playoffs no matter what.
That's why it was considered a huge disappointment when Patriots failed to reach the playoffs in 21 years. Brady, meanwhile, ends up winning the Super Bowl. On top of everything, Patriots selected Mac Jones in the first round. All this means that Cam's tenure in New England is already on the line. He needs to make the most of it regardless of how much or how little chance he gets.
Derek Carr: Las Vegas Raiders
Derek Carr's first season from Las Vegas turned out to be a good one for him. In terms of rating, 2020 was the best season of the seven-year veteran. He played all 16 games, threw over 4,100 yards with 27 touchdowns and nine interceptions. He posted a rating of 101.4. However, as discussed above, numbers don't matter much if you can't convert them to wins for your team. Raiders went 8-8, which was the second-best record in Carr's career.
The reason his job's as the quarterback is in danger is that the Raiders organization is very serious about rebuilding their team from the ground up. They moved their team from Oakland despite facing lots of criticism. They built a new venue (Allegiant Stadium) for their team to attract as many fans as possible. Now the only thing that remains is making the Raiders an elite franchise in the NFL, and for that, Carr needs to play extraordinary.
Carr is making $25 million a year and other incentives, and there is no way any other team will pay him this much, making the 2021 season the most crucial season for Derek's career. To keep himself on the team, Derek has to convert close calls into winning combinations. He needs to be a team leader, especially if he wants to be Raider and show it on the field.
Support the Strike 7 Sports platform's growth by heading over to Fanatics.com and purchasing officially licensed gear from the National Football League. Each purchase made through the text link below goes into the funding of the Strike 7 Sports brand. To proceed, click on the link below and enjoy shopping over at Fanatics.
Photo courtesy of Robert Deutsch-USA TODAY Sports.