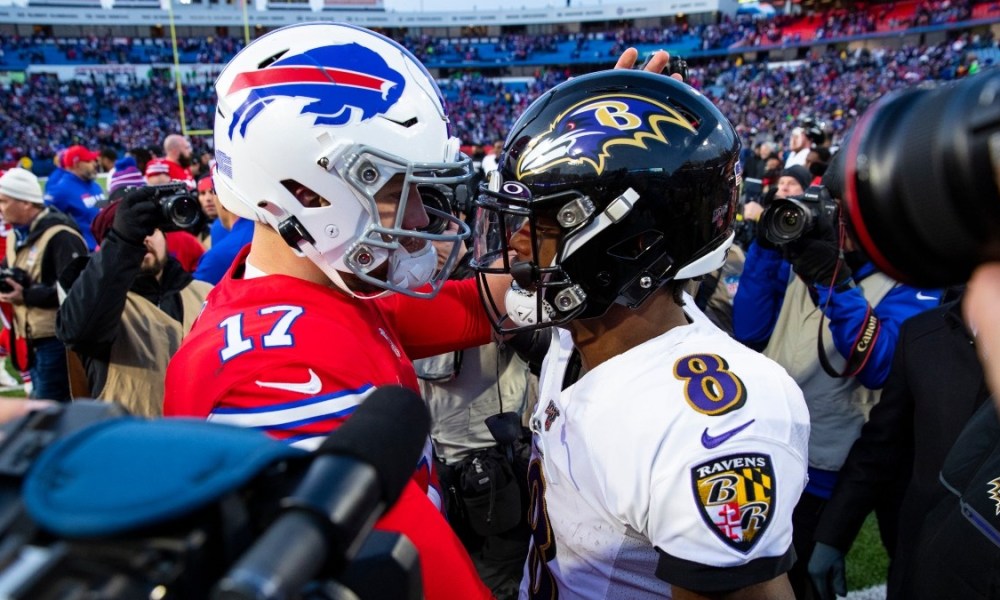 Ravens quarterback Lamar Jackson removed a heavy burden off his back last Sunday when he won his first postseason game as a quarterback in the National Football League. The victory came against the Tennessee Titans, a team with the Ravens' number the past two seasons. However, the defense stepped in and held two-time league rushing champion, Derrick Henry to only 44 yards rushing for the entire contest. As a result of Baltimore winning last week, the Ravens now go on the road to face the resurgent Buffalo Bills.
The Breakdown
After almost a decade of no postseason appearances, the Buffalo Bills have put themselves back into the conversation of being one of the AFC's elite franchises. Stefon Diggs' addition elevated the Bills' offense from being a conservative-based unit to one of the league's most dynamic passing attacks.
Diggs would lead the league in receiving yards (1,532) and receptions (127). On Saturday night. The Bills will face one of their toughest challenges in the Baltimore Ravens' defense. Baltimore finished the season with the seventh-best defense by only giving 18.9 points per game.
Pro Bowl wide receiver Stefon Diggs will likely go up against Ravens top corner Marcus Peters. Peters has a loud mouth and can be physical when dealing with opposing wide receivers. Exploiting any known weaknesses within the Ravens' defense will be crucial for Bills quarterback Josh Allen especially if Diggs cannot be a factor in the passing game.
What Do the Bills Need to Do to Slow Down Lamar Jackson?
The Bills' defense is recognized as a middle-of-the-pack unit. They did more than enough to get the team to the 13-3 record that they finished the season with. But now the playoffs are here, and they need to take their game to another level. First, they will have to slow down Lamar Jackson to win Sunday's game against Baltimore for the Bills.
To make that happen, they must force Jackson to stay within the pocket and not allow him to do anything outside. The Bills' defense must also take away Jackson's ability to connect with tight-end Mark Andrews. Overall, the Bills' best defense against Lamar Jackson is to have him watching from the sidelines as much as possible. They must run the football successfully against an already tough Ravens defense for that to happen.
Final Prediction
Sports Talk 365 predicts that the Baltimore Ravens will leave Orchard Park, New York, with a victory over the Buffalo Bills tomorrow night when it's all said and done. Their defense does not have the personnel to deal with Lamar Jackson for all four quarters of a football game. Baltimore may win this matchup, but the Bills will make them earn it.
Final Score: Ravens 35- Bills 34
Photo courtesy of Brett Carlsen/Getty Images.