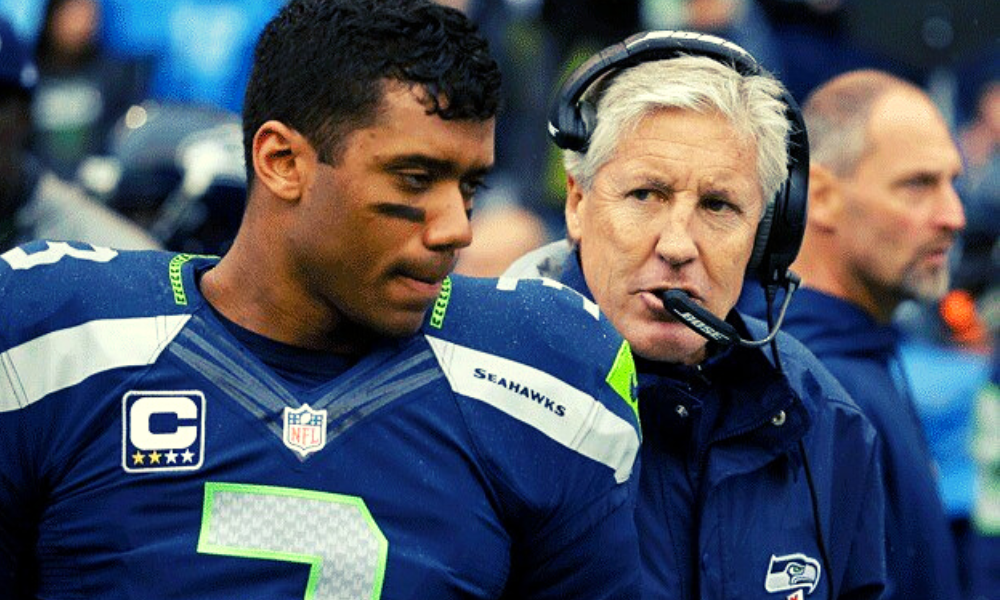 The Russell Wilson versus Pete Carroll saga rages on with another twist. According to the Atheltic, Wilson requested Seahawks ownership that they fire both Carroll and general manager John Schneider.
"Wilson was convinced that Carroll and Schneider were inhibiting his quest to win additional Super Bowls and individual awards, according to league sources who spoke to The Athletic on the condition of anonymity because they were not authorized to discuss the details.
The quarterback had a preferred replacement in mind: Sean Payton, who had recently stepped down from the New Orleans Saints.
Wilson placed his request to fire the coach and GM in February 2022. Within days of his call, top team officials met and decided to pursue trading the nine-time Pro Bowler, per sources.
Payton and Wilson are now united in Denver after the Broncos hired the coach this offseason."
On Friday morning, Wilson posted a tweet expressing his strong ties to Carroll and respect for what he did for his career.
"I love Pete, and he was a father figure to me, and John believed in me and drafted me as well," Wilson said. "I never wanted them fired. All any of us wanted was to win. l'll always have respect for them and love for Seattle."
Right now, the Seahawks are winning the battle between the two sides. Because of the trade with Denver, Seattle has the assets to get back to championship-contending levels quickly. They have two first-round picks, two second-round picks, their third, fourth, two-fifths, and a six-round selection.
They are in a position where they can re-sign Geno Smith at a reasonable price and draft a young quarterback to develop. With Smith under center, the Seahawks returned to the postseason for the first time since 2020. The former Mountaineer posted a career-best in passing yards (4,282) and touchdown passes (30). As for Wilson and the Broncos, the team never lived up to their preseason hype after posting one of the worst records in the National Football League in 2022. A few weeks ago, Wilson finally got what he wanted when the Broncos traded their 2023 first-round pick and a 2024 second-rounder to New Orleans for Payton to become their head coach. Flip the page the see the responses from Wilson's tweet posted on Twitter.