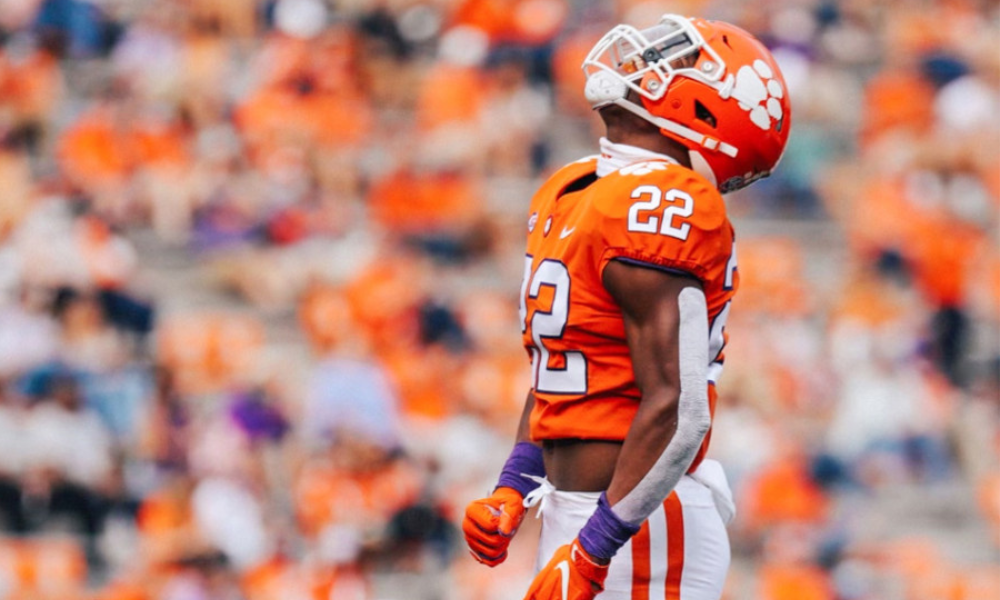 The New Orleans Saints' original first-round pick belongs to the Philadelphia Eagles, who will pick at number 10 after acquiring the selection from New Orleans in a pick swap during last year's 2022 draft.
Before the Sean Payton deal went through, the Saints were without a first-round selection. Once Payton emerged as the favorite for the Denver Broncos job, the Saints acquired a first-round pick from the Broncos and a second-round pick in 2024 while giving up their 2024 third-rounder in return.
The pick originally belonged to the San Francisco 49ers; however, it was sent to the Miami Dolphins in the Trey Lance deal that saw the Niners jump up to select their new franchise quarterback. That is, of course, until Brock Purdy emerged from the shadows. Miami then dealt the pick to the Broncos in a deal for the services of outside linebacker Bradley Chubb as they go all in under new head coach Mike McDaniel.
So, one of the most traded picks in this year's draft now belongs to the Saints, and that means the mission to find value at the back end of the first round of the NFL draft is underway.
Here is the full list of the Saints draft picks for the 2023 NFL draft:
First round: Pick 29 via SF, MIA and DEN
Second round: Pick 40
Third round: Pick 71
Fourth round: Pick 115
Fifth round: Pick 146 and Pick 165 via PHI
Seventh round:  Pick 227 and Pick 257
New Orleans made a splash in free agency, signing former Las Vegas Raiders franchise quarterback Derek Carr to a four-year $150 million deal with $60 million guaranteed. The Saints then added former Jets defensive end Nathan Shepherd, former Chiefs defensive tackle Khalen Saunders, and former Packers and Lions running back Jamaal Williams, who will serve as a tremendous compliment to Alvin Kamara's game.
Beyond that, a few signings on minimum deals for safety Jonathan Abram, corner Lonnie Johnson, tackle Storm Norton, and wide receiver Bryan Edwards who spent time with Derek Carr in Vegas.
Despite a woeful cap situation, the Saints did a good job of retaining the core of their roster. Still, they did lose David Onyemata, Kaden Elliss, and Marquez Callaway, among others, to deals elsewhere.
So with the Saints' free agency in the rearview mirror, where does that leave the roster as it stands with the draft now just weeks away?
Offensively, the standout need is additional depth at wide receiver, especially considering the ongoing health concerns with Michael Thomas. The Saints star wideout has struggled to be that during a seemingly endless conveyor belt of injuries in recent years. Still, according to his recent social media posts, the former Ohio State talent seems prepared to get to work with Derek Carr.
Tight end is also a key position of need and one I'd expect to see addressed with such a talented draft class.
The rest of the focus should be on the defense. The defensive line looks rather lackluster outside of all-time Saint Cameron Jordan, and there's something to be said for strengthening the linebacker group, too, currently severely lacking any depth. The secondary looks good, and there's a lot of experience back there. However, there's a lack of depth at safety too.
With all of that in mind, here are some of the best potential picks for the New Orleans Saints at the 29 pick in the draft.
Bryan Bresee, DT Clemson
Breese is a game wrecker on the interior of the defensive line who would offer some much-needed pressure up the middle. He can push through gaps and get into the backfield from an interior position on the line and provides an athletic build with a very diverse skill set.
He's talented enough to go in the mid-first round, but his injury history will likely mean he slides enough to reach the Saints. Taking a shot on an enormous upside here would be a risk but one the Saints could greatly benefit from if it pays off.
Siaki Ika, DT Baylor
Siaki Ika reminds me of Vita Vea, who has been outstanding for the Tampa Bay Buccaneers since being drafted. The Baylor nose tackle Ika is six-foot-four and 360 pounds, with athleticism that exceeds expectations for such a big defensive tackle.
Ika is an interesting Saints draft prospect, who would offer something different on the interior of the defensive line. He excels in applying a lot of push on the o-line to either open gaps for those around him or pushing guards and centers back into the quarterback.
Calijah Kancey, DT Pitt
 Calijah Kancey is a difference maker. He's been one of the biggest standout talents on the defensive line during his time at Pitt and plays the game with an exciting level of urgency at the position.
Kancey knows how to get into the backfield. He fights on every rep and he's extremely aggressive with his hands and body to find a way into the backfield. He's competitive and plays hard, and the Saints fans would love him. Pairing Kancey with free agency signing Khalen Saunders who is a bigger nose tackle type D-line man could be a great combination.
O'Cyrus Torrence, G Florida
Torrence was one of the best guards in college football this past couple of seasons and looks to be one of the most natural talents at the position coming into the 2023 NFL draft.
While offensive guard might not be the number one focus, the Saints could find themselves in a best player available scenario should he still be on the board when they're on the clock. Torrence is a born run defender who consistently wins against defenders and offers a firm protector in the pass game for new Saints quarterback Derek Carr.
Jaret Patterson, G Notre Dame
 Speaking of offensive linemen, it's also worth considering Jaret Patterson out of Notre Dame. He would be a plug and play guard and a natural fit for the Saints diverse set of run schemes, with a high football IQ and plenty of versatility on the interior of the offensive line.
Dalton Kincaid, TE Utah
Dalton Kincaid was the leading receiver in a talented Utah Utes offense this past season, catching 70 balls for 890 yards and eight receiving TDs. In four seasons of college football playing time, he has 35 receiving touchdowns, and is one of the most natural pass catchers in this year's draft.
Kincaid offers a vertical seam threat who the Saints could scheme into their offense to add an element they currently don't have. Kincaid is a competitor and looks set to excel at the next level. He'd be a great fit for the Saints and a superb outlet for Derek Carr.
Michael Mayer, TE Notre Dame
Michael Mayer has back-to-back seasons with the Notre Dame Fighting Irish clearing 800 receiving yards per year, while catching 16 touchdowns over those same two seasons.
Unlike Kincaid, Mayer offers plenty as a pass catcher and as a blocker, which will make him a popular talent at the next level. He's a mismatch against linebackers and as good as a sure bet on contested catches.
Darnell Washington, TE Georgia
As far as physically imposing tight ends go, Darnell Washington is the pinnacle. He's six-foot-seven and 265 pounds and offers the best blocking abilities of any tight end in this year's draft by a longshot.
His skill set differs from the other tight ends on this list in that he is a blocker first with potential to be a difference maker as a pass catcher, so it really comes down to what the Saints are looking for at the position. If they're looking for a bully in the run game who can then damage teams as a pass catcher, Washington is the guy.
Jalin Hyatt, WR Tennessee
If we're looking for a wide receiver who could offer help for Chris Olave and potentially Michael Thomas, look no further than Jalin Hyatt.
Hyatt won the Fred Biletnikoff award for college football's best wide receiver in 2022. He caught 67 passes for 1,267 yards and 15 touchdowns in an explosive Tennessee offense and was named a Unanimous All-American for the season. The Vols talent is a vertical threat with a ton of speed and athleticism who would play out of the slot and offer a dangerous threat beside the current WR group.
Drew Sanders, LB Arkansas
Sanders spent two seasons at Alabama before transferring to Arkansas ahead of the 2022 season, where he earned himself a lot of money in just one year.
Drew Sanders had 103 tackles, 9.5 sacks, three forced fumbles and an interception in 2022, and he transitions beautifully to the next level as an off-ball linebacker. If the Saints are looking for a linebacker with the 29th overall pick and Sanders is available, he's a perfect fit. He can play the run, cover in space, and rush the passer, all at a high level.
Trenton Simpson, LB Clemson
Trenton Simpson is the sort of athletic backer you can plug in anywhere on the second level and allow him to make plays. He's outstanding in coverage with a nose for the football and delivers the kind of pop at the point of contact that Saints fans would fall in love with within a hurry.
Simpson is six-foot-three and 230 pounds, yet his athleticism far exceeds most players. His ceiling is sky-high if he finds the right spot in the suitable scheme. 
Nolan Smith, LB Georgia
Georgia linebacker Nolan Smith has been a leader with the Bulldogs during their back-to-back National Championship runs.
Lining up at outside linebacker, Smith is an athletic talent with some of the biggest physical presence in this year's draft. He can make a difference against both the run and the pass and would be a great fit on the Saints' defense.
Keion White, EDGE Georgia Tech
Keion White, Georgia Tech's defensive end, could be a valuable pick for the Saints at 29th overall. Last season, White led the Yellow Jackets with 7.5 sacks and was named third-team All-ACC. He possesses a twitched-up edge rusher style with a defensive tackle frame, making him a dynamic player on the field. With an explosive first step and the ability to bend at the top of his rush, White can convert speed to power and is relentless in breaking free from blocks. He's also an athlete that can be effective in coverage, able to peel off and mirror running backs 30 yards down the field. Selecting White would make him the first Georgia Tech player taken in the first round since 2010, making him a potential game-changer for the Saints' defense.
Felixe Anudike-Uzomah, EDGE Kansas State
Anudike-Uzomah has a proven record as a pass rusher and run defender at the collegiate level. In a three-year career, he totaled over 100 tackles with 20 sacks and eight forced fumbles and was named the Big 12 Defensive Player of the Year in 2022. 
His best fit in the NFL is lining up just outside the tackles and using his athletic burst to defeat blockers. He is a productive pass rusher and a comfortable run defender in setting the edge. He'd be an asset for the Saints' defense in both categories.
Anton Harrison, OT Oklahoma
While it seems unlikely, the outside shot at the back end of the first round could be an offensive tackle. The Saints' draft pick in 2022, Trevor Penning, has experience at guard. It could eventually kick inside if they selected Harrison, who has a lot of upsides as a developmental tackle in the NFL. 
He's a sturdy blindside protector with the perfect body type to be a premium tackle at the next level. Selecting him might serve the Saints in building a rock-solid offensive line with bookend tackles and Trevor Penning playing at guard.
Saints Draft Strategy and Options
Ultimately, the Saints' draft strategy for the 2023 NFL draft should involve adding two of these players covering two positions of need with the 29th and the 40th pick. It all depends on how the draft plays out and which positions start to fly off the board early as to where they go first.
For example, if the defensive tackle market looks hot and a tight end has yet to be selected, why not take Calijah Kancey and then add Michael Mayer with the 40th overall selection?
I'd expect to see the Saints prioritize the front seven of the defense with the 29th pick in the 2023 draft unless they don't feel like they need to. That is unless several of the above guys they like are still available, but only one wide receiver they want for the offense.
It's a deep, wide receiver class, but Jalin Hyatt is one of the more unique difference makers within that class and offers a great compliment to the receivers the Saints already have. If the Saints see it the same way and can't pass on him, they could draft Hyatt at 29 with several of their preferred defensive options still on the board.
The benefit of having two picks so close together means they can wait it out during the first round and let the draft help them decide which way to go first. With several positions of need, I don't expect to see the Saints package up picks to trade up this year, although Mickey Loomis has proven that he's never too shy to make a splash.
Show Your Support
Support the great work of the Strike 7 Sports Saints Discussions Section by buying licensed NFL fan gear. Items ranged from Saints hats, jerseys, t-shirts, socks, etc. We would greatly appreciate it if you would buy these items from the text link listed below. The revenue generated from today's offer goes into the funding of the Strike 7 Sports platform. Click on the link below if you are interested.