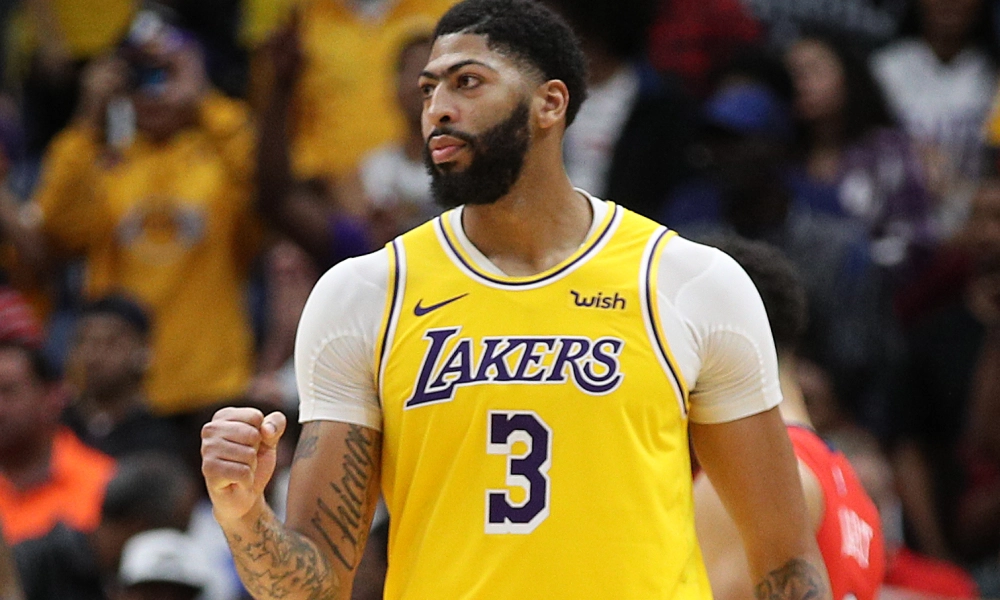 The Lakers have fallen short of expectations this season, which will lead to changes this offseason. The team is currently in ninth place in the Western Conference right now. They are 3-7 in their last ten games and are on the brink of remaining at play-in game territory unless things get better after the All-Star break.
One form of change the Lakers may use in the offseason is trading one of their big three. Lebron James will probably not be moved, so that leaves Russell Westbrook or Anthony Davis as the two main options. Davis is better than Russell Westbrook and is younger, and has more years left on his contract. It would make sense to trade Davis because he has the most value if you trade someone in the big three.
 Davis is a great player, but his biggest problem recently is that he cannot stay healthy. He has missed several games during his Lakers' tenure, especially this season. His latest injury occurred before the All-Star break when he suffered a mid-foot sprain against the Utah Jazz. Based on the MRI, Davis will miss at least four weeks. The best ability is availability, and if you cannot be there, you may get replaced.

Stephen A. Smith, a popular NBA commentator on ESPN, had a very interesting take on AD.

"Ladies and gentlemen we gotta talk about the Lakers beyond this season. They have to trade Anthony Davis. You don't keep Anthony Davis. Here's why: because his value is his value as a player, but durability is a question mark at age 28. As you get older those durability questions are going to be more prevalent. So when you think about his stock being as high as it's going to be, isn't that right now," Smith explained.
Smith is not the only person who believes the Lakers should trade Davis. Some respected people in the sports media world have the same opinion, too.
Fox Sports Radio host Chris Broussard believes that the Lakers should make a move if the right trade is there.
"I would do him for Bam and Jimmy Butler. I would do that. Look, if Miami goes out in the second round. [Heat president] Pat Riley might do that. AD is better than Jimmy Butler and Bam Adebayo, and we know Pat Riley likes stars. He might do that," Broussard said.
The Heat would probably not make this move, but the Lakers should make that move if this offer were available. It would help them get better.
The Lakers may end up trading AD, but they should probably do it after Lebron's last year in Los Angeles. The Lakers gave up too much to bring Davis to L.A., so they should keep until they feel like they cannot win a championship anymore. Trading Davis would be the beginning of a rebuild.
Show Your Support
Support the great work of the Strike 7 Sports brand by purchasing licensed NBA fan gear. Items ranged from hats, jerseys, t-shirts, socks, and so much more. We would greatly appreciate it if you would purchase these items from the text link listed below. The revenue generated from today's offer goes into the funding of the Strike 7 Sports platform. Click on the link below if you are interested.
Official NBA Store Merchandise Offers 
Get the latest stories on the NFL, NBA, and more directly to your inbox by signing up for the Strike 7 Sports NFL Newsletter. Sign up here.

Photo courtesy of lebronwire.usatoday.com