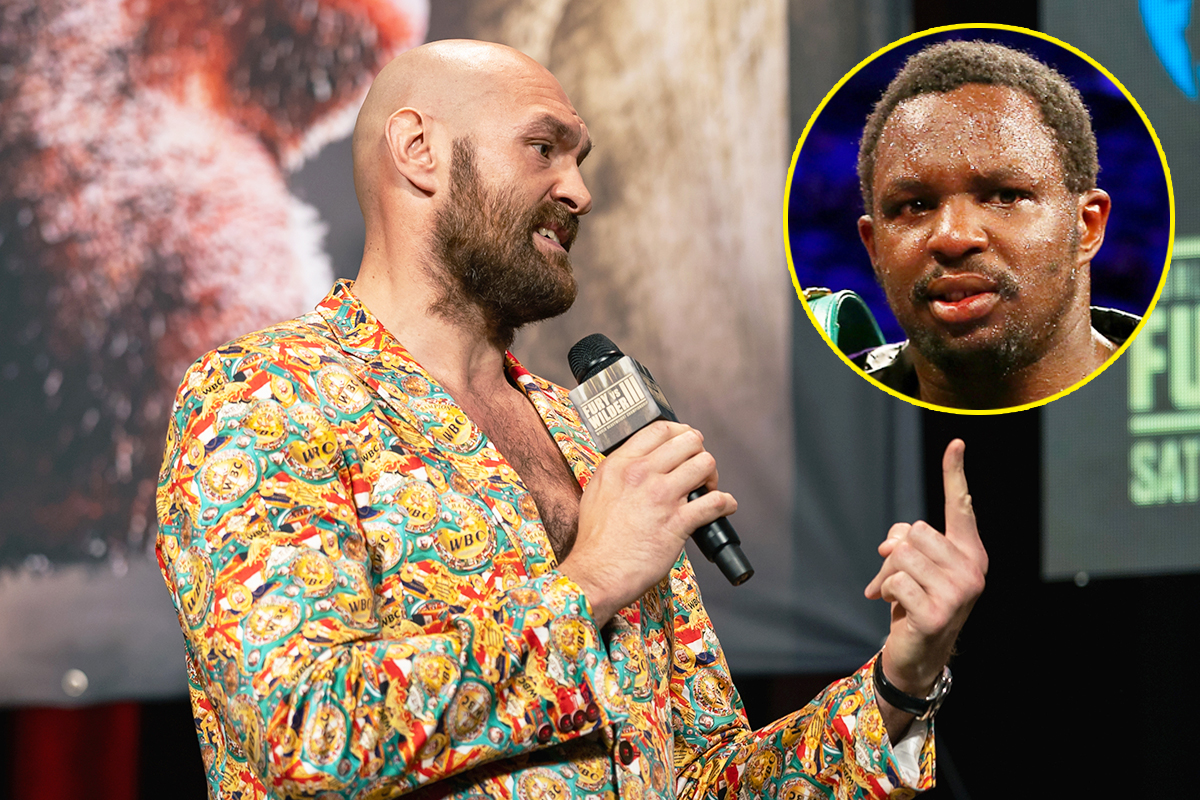 In October, Tyson Fury successfully closed the book on the trilogy with a victory over Deontay Wilder. The projected next move was to fight for the undisputed world heavyweight title. Like always, the politics of boxing showed its ugly head.
According to ESPN boxing reporter Mike Coppinger, the step-aside agreement in principle for Dillian Whyte and Anthony Joshua has fallen through. Both fighters were expected to take a lucrative step-aside deal that would allow the undisputed bout between Fury and Oleksandr Usyk to take place.
The deal was supposed to open the door for a showdown between Fury and Usyk. The projected month and location of the fight were considered in the Kingdom of Saudi Arabia in June. Coppinger stated that the reported site fee was an estimated $155 million. Revenue generated from that offer would have gone to both Whyte and Joshua.
There is no official fight date for the bout between Whyte and Fury to occur. The matchup is still in the purse bid phase. Talks have been on and off to establish a date and time for the match to occur. According to reports, bidding will resume on Friday. Hopefully, a deal will finally be made so that fight between Fury and Whyte can happen. Whyte is the WBC mandatory challenger for Fury.
"I can't wait to punch Dillian Whyte's face right in, mate," Fury, said in an Instagram video Thursday. "I'm going to give him the best hiding he's ever had in his life. Dillian Whyte, train hard, sucker, because you're getting annihilated, bum."
Photo courtesy of Mikey Williams/Top Rank.