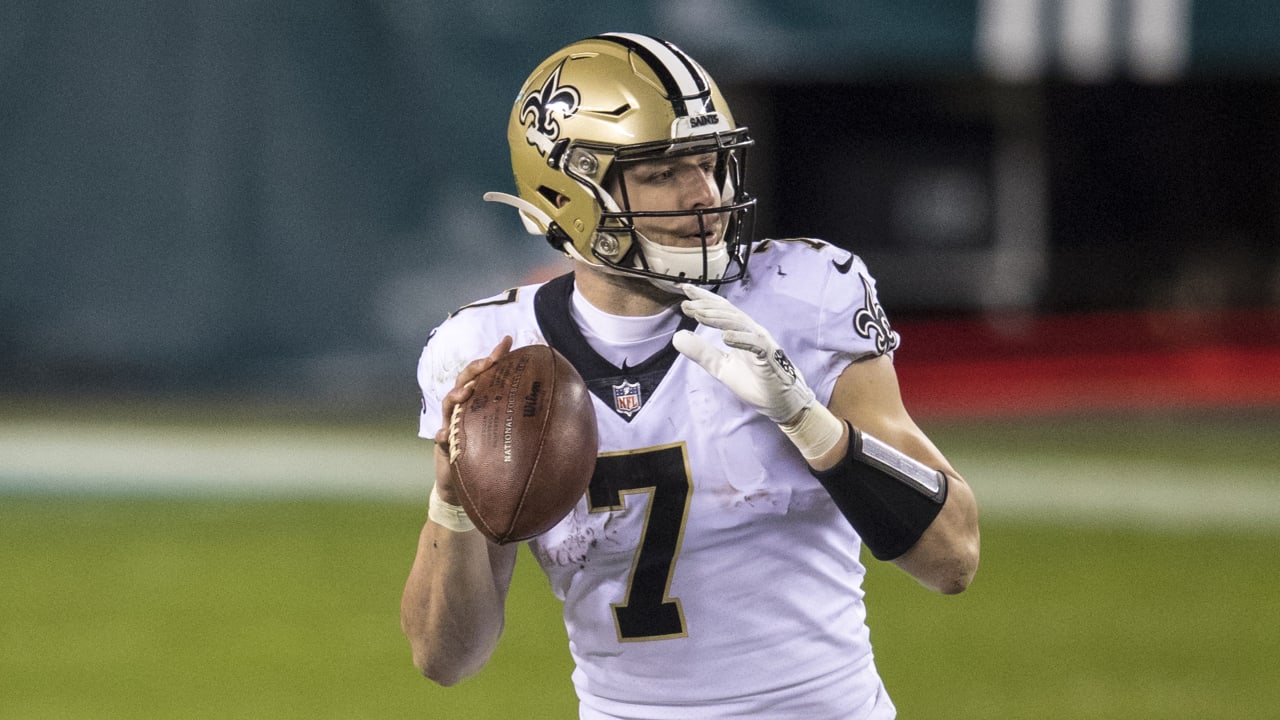 We are only a month away from Saints training camp. Once the activities begin, the National Football League's most intense QB competitions will be kicking off as well. Jameis Winston will be going head-to-head with Taysom Hill for an opportunity to become Drew Brees' heir apparent.
Both quarterbacks have conducted extensive workouts in the offseason to improve their chances of winning the job. About 95 percent of any NFL analyst you hear from on this topic believes that Winston will be the Saints opening day starter.
However, a few think that Hill will become the Saints quarterback of the future as we advance. In a recent conversation with New Orleans's own WDSU channel 6, NBC Network NFL analyst Chris Simms explained why Hill and not Winston has the inside track to become the Saints starting quarterback in 2021.
"My thought it like how they say 'tie goes to the runner' in baseball. If it's a tie or it's close I think Taysom Hill will get the nod or the advantage, because of, you know, the fact that he's been there, he's done his time," Simms said this week. "I do think there's that intriguing part to Sean Payton about what he can do with him in the offense and everything like that. Yea, I expect it to be him, and then you evaluate from there." Jameis has incredible, high-end talent.
I mean, if you took him top 30-40 plays from a few years ago, you could put them up there with Mahomes and the best quarterbacks in football and go 'look at this. This is unbelievable. Wow,' " Simms said. "But the problem is, you could take his bottom 30 plays and go 'this is the worst 30 plays in you'll see in football this year.' And there's been no bridging of that gap consistently. And that's really the big question. I don't doubt that he can have that type of resurgence, especially with a guy like Sean Payton. And that's where the battle is awesome."
For Saints fans, Simms's remarks should not come as a surprise. He is known for making bold statements that may not sit well with the majority, especially on social media. However, Simms is correct on Hill having the advantage over Winston regarding being familiar with Sean Payton's system. He has been a part of the Saints roster since 2017 after spending time with the Green Bay Packers. Hill has performed numerous roles on the team, such as wide receiver, tight end, and special teams.
However, 2020 was the first time Hill remained on the field as the Saints' full-time starting quarterback. He finished the season with a 3-1 record while under center. Winston has the intangibles to overtake Hill during the training camp battle, but he must demonstrate that he has overcome the bad habits that have plagued his career over the years.
Support the great work of the Strike 7 Sports Saints Discussions Section by purchasing licensed NFL fan gear. Items ranged from Saints hats, jerseys, t-shirts, socks, and so much more. We would greatly appreciate it if you would purchase these items from the text link listed below. The revenue generated from today's offer goes into the funding of the Strike 7 Sports platform. Click on the link below if you are interested.
New Orleans Saints Fan Gear Offers at Fanatics.com
Photo courtesy of NFL.com.