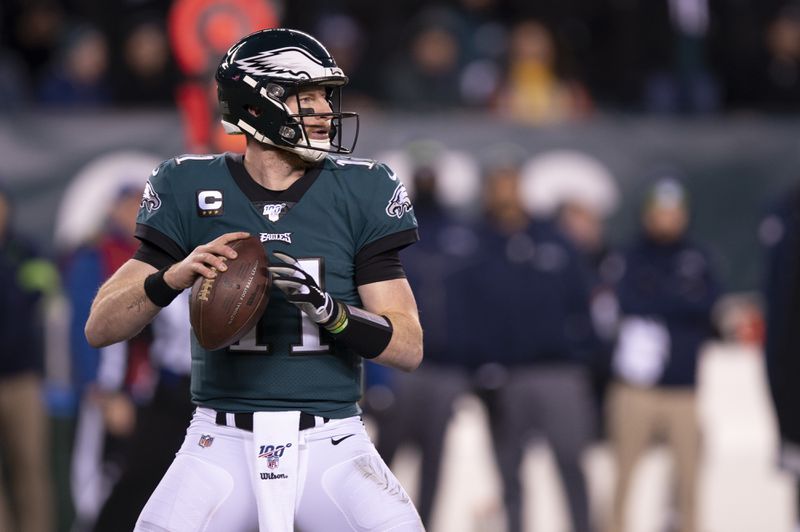 The Indianapolis Colts have built a solid roster that has kept them in playoff contention for three seasons. However, their biggest stumbling block came at the most crucial position on the team: the quarterback. As of today, that is no longer the case. After weeks of ongoing negotiations, Indianapolis finally has their guy under center. According to ESPN NFL Insiders Chris Mortensen and Adam Schefter, the Colts have acquired Eagles quarterback Carson Wentz.
The Philadelphia Eagles have agreed to trade star quarterback Carson Wentz to the Indianapolis Colts for a 2021 third-round draft pick and a conditional 2022 second-round pick that could turn into a first-rounder, league sources tell ESPN.

The Eagles will receive the 85th overall pick in this year's draft, and the conditional second-rounder can become a first-round pick based on Wentz's playing time, according to sources. Wentz needs to play at least 75% of the Colts' offensive snaps for the 2022 conditional pick to convey to a first-rounder, according to sources.
Mortensen and Schefter also reported that pick could become a first-rounder if Wentz plays at least 70% of the snaps and the Colts qualify for the postseason. The former first-round selection out of North Dakota State will also be reuniting with a familiar face in Head Coach Frank Reich. Reich was Wentz's offensive coordinator during the Eagles Super Bowl championship run in 2017.
With the Colts acquiring Wentz, they are now in the conversation of being one of the AFC's elite teams. They have the formula to compete with franchises such as the Kansas City Chiefs and the Baltimore Ravens. Indianapolis contains one of the league's best offensive lines along with a defense that includes Darius Leonard.
Leonard is a player that Strike 7 Sports considers to be one of the league's most underrated talents on defense. Now that the quarterback situation is settled, Indianapolis can now focus on other pressing needs. The biggest takeaway from the Carson Wentz trade is that the Colts did not have to give up multiple first-round selections to complete the transaction.
In the past decade, the Colts were involved in deep playoff runs yearly. The start of the 2020s can have the same type of vibe with Carson Wentz's presence under center. With Carson Wenz off the open market, who will be the next domino to fall in the NFL quarterback carousel? Follow Strike 7 Sports for the latest NFL offseason transactions. 
Photo courtesy of Chris Szagola/AP.