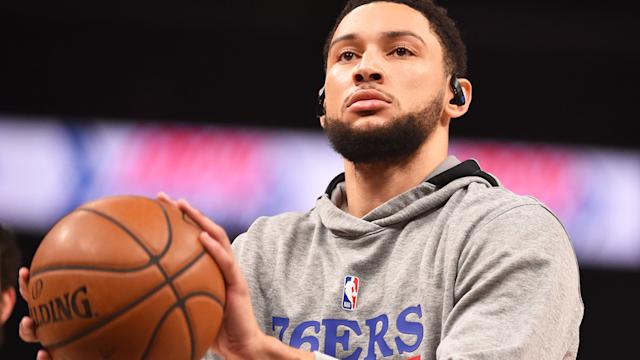 Reasons Why the Grizzlies Should Consider Trading for Ben Simmons

The Memphis Grizzlies have done a great job compiling several assets over the years. They will have to use them eventually, whether it is to use them to draft players or trade for them. Many players come to mind, and preferably, if an outstanding wing player comes available, then they should pull the trigger on a trade. 
However, we know that the Sixers are trying to trade Ben Simmons as soon as possible because it has become evident they are ready to win right now, and Simmons does not help them do that. On Tuesday, the former number one overall pick informed the Sixers front office that he no longer wants to be a part of the organization and will not attend training camp.
The Grizzlies are not in a rush to win right now because their core is young, and the West is too good for them to compete at a high level right away, so pursuing Simmons would be a good idea. Another reason why this would be the perfect time to trade for Ben Simmons is his value will probably never be lower. 
Ben Simmons has yet to reach his full potential, and part of that is not his fault. He has not had the best coaching, and if he had the opportunity to work with Taylor Jenkins and the rest of the Grizzlies coaching staff, they could work wonders. 
Many people love to talk about what Simmons cannot do on the basketball court but rarely talk about what he can do at a very elite well. He is a terrific defender and passes the basketball very well. Simmons has a really good feel for the game and has high basketball I.Q. He needs to improve his jump shot, free-throw shooting, and be more aggressive, especially late in games. 
A lot of league executives are still hopeful Simmons could be Lebron James 2.0. 
"He has been in the NBA for four seasons. As two NBA executives told me, "He has freakish athletic ability, almost like LeBron James in that area." They mean a big guy in terms of speed, strength, jumping, etc.," reported Terry Pluto of Cleveland.com. 
The Memphis Grizzlies are a small market team, and every small market that wins an NBA championship has to take risks. Trading for a player like Ben Simmons would be a huge risk because he may have peaked, but it would be worth it because he has a chance to be special. If Ben Simmons gets better, he can be the best player on a championship team.
Support the great work of the Strike 7 Sports by purchasing licensed NBA fan gear. Items ranged from hats, jerseys, t-shirts, socks, and so much more. We would greatly appreciate it if you would purchase these items from the text link listed below. The revenue generated from today's offer goes into the funding of the Strike 7 Sports platform. Click on the link below if you are interested.
Official NBA Store Merchandise Offers 

Photo courtesy of the Getty Images.