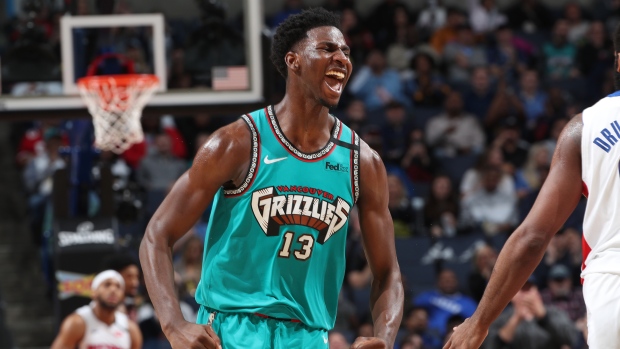 The Memphis Grizzlies were eliminated by the Utah Jazz about a week ago and enter the offseason with many big decisions to make. The most important decision the Grizzlies will make this offseason will be whether or not they give Jaren Jackson an extension.

Based on this past season, they should let him play out this upcoming season.
The Grizzles were in the playoff picture for most of the season without Jackson. Also, in the play-in game to help get them to playoffs, he only played 15 minutes.

Jackson averaged 14.4 points and 5.6 rebounds during the regular season and 13.6 points and 5.6 rebounds in the postseason in an abridged season. He only played about a month of basketball, but the front office needs to see more before paying him.

They have to make sure they are making the right decision if they decide to give a long-term contract because if they make the wrong decision, it could prevent this franchise from reaching its full potential.

A great example of this is what the Dallas Mavericks are facing with Kristaps Porzingis. It is a slightly different situation because they had to pay him after trading for him, but they clearly overpaid and are now suffering from it.

The franchise's best player, Ja Morant, will definitely receive the max extension as soon as he is eligible. They have to make sure they surround him with the right pieces, especially a guard or wing with star or superstar potential. It won't be easy to do that if they overpay Jackson. An anonymous former front office executive had a fascinating take on the Grizzles situation.

"The Memphis Grizzlies' future is very bright, and they have the chance to do some very special things. However, in the next few years, they have some very important decisions that they must get right. The first one is when and how they decide to pay Jaren Jackson. Unless Jackson is willing to take a team-friendly extension, the Grizzles should wait until the next offseason to pay him. Right now, Jackson and Morant are great talents, but I am not sure either of them can be the best player on a championship team," the anonymous former front office executive said.

Jackson is an exceptionally good player, and he fits very well with Ja Morant, but he is big in a guard and wing-dominated league, and the Grizzles better be sure he is worth the long-term investment.
Support the great work of the Strike 7 Sports brand by purchasing licensed NBA fan gear. Items ranged from hats, jerseys, t-shirts, socks, and so much more. We would greatly appreciate it if you would purchase these items from the text link listed below. The revenue generated from today's offer goes into the funding of the Strike 7 Sports platform. Click on the link below if you are interested.
Official NBA Store Merchandise Offers 


Photo courtesy of Getty Images.