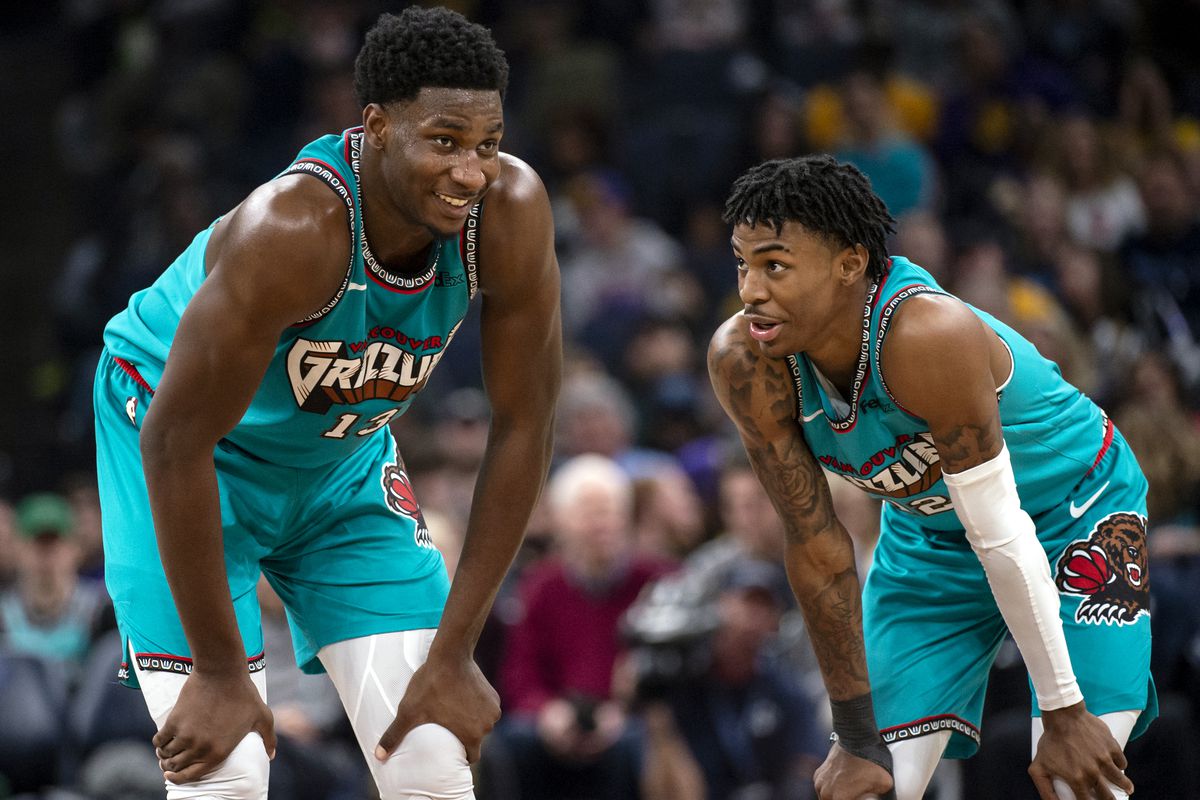 Here is Why The Grizzlies should try to trade up in the 2021 draft

The Memphis Grizzlies just concluded their second season, where they over exceeded expectations. Most believed the Grizzlies would not make the playoffs, and they found a way to do that. They have acquired several assets to make a move in the loaded 2021 NBA draft. They should try to trade up to find that third piece to add to their nice young core of Jaren Jackson and Ja Morant. That player should be a guard or a wing.
Memphis found out that they will be picking at 17 in the 2021 NBA Draft. They will know which teams they could try to trade with to get that wing or guard. They are several excellent players they could target. They should look at players that address their most considerable weaknesses, lack of guard size, and shot creation.
One of the players they can target is James Bouknight. Bouknight is a shooting guard out of UConn. He can score the ball, and if the Grizzlies can add him to their roster, he would help them tremendously.
Seth Greenberg, a college basketball analyst, compared him to Spencer Dinwiddie. "I think he's going to be a really good pro. "He's got size, ball skills, creates separation. He's got different ways to finish and has positional size and length. He didn't shoot a great percentage from 3, but I think he's a good enough 3-point shooter with a nice release," explained Greenberg.
Another player they could target is Moses Moody. Moody is a shooting guard out of Arkansas. He is an outstanding athlete and played very well for his one year at Arkansas.
Draft guru Jonathan Wasserman gave a perfect description of his game. "At 6'6″, 205 pounds, Moody should be interchangeable with his size and advanced jumper. His team may want two more creative guards in the lineup since Moody is more of an off-ball scorer than a playmaker. But he should also fit in anywhere based on his shot-making versatility and knack for finding opportunities within an offensive set," explained Wasserman."
They can trade for many other guys, but these two prospects are exactly what they need. Every team that has won a championship has made a bold move before them winning an NBA title. The Grizzlies are nowhere near ready to compete for an NBA title, but they are not that far away. If they can find that third piece in this year's draft, that will go a long way toward helping them reach that goal.
Support the great work of the Strike 7 Sports by purchasing licensed NBA fan gear. Items ranged from hats, jerseys, t-shirts, socks, and so much more. We would greatly appreciate it if you would purchase these items from the text link listed below. The revenue generated from today's offer goes into the funding of the Strike 7 Sports platform. Click on the link below if you are interested.
Official NBA Store Merchandise Offers 
Photo courtesy of the Getty Images.