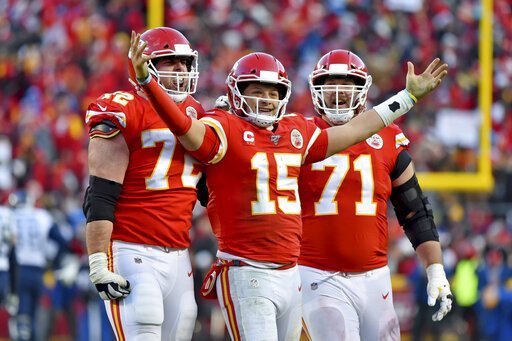 Super Bowl LIV Recap
After years of enduring failure in the postseason under Andy Reid and other previous regimes, the Kansas City Chiefs finally advanced to the big game. The result was a Super Bowl title for the first time in almost 50 years. A few days before Super Bowl LIV, we stated that no lead is safe against the Kansas City Chiefs. Everything we talked about in that article came to fruition last night.
In Super Bowl LIV, they were down by 10-points against a 49ers team that can quickly seal the deal when they have a considerable lead. After trailing 20-10 late in the fourth quarter, the Chiefs would cut San Francisco lead's to three.
The next drive, when the 49ers were on offense, the Kansas City defense would come through to make a crucial stop. From that point forward, the Chiefs would take the lead after running back Damien Williams scored on a five-yard touchdown pass from Patrick Mahomes. When Williams scored, there was about 2:44 left in the fourth quarter.
The eyes of the football world were on Jimmy Garropolo to lead the 49ers to the promised land. However, that never came to pass due to the Chiefs defense rising to the occasion. Kansas City would add to their lead once again after Damien Williams scored on a 38-yard touchdown run to extend the Chiefs lead eleven points. The Chiefs are now on top of the NFL world, and they rightfully so deserve it in 2019.
There have been so many collapses in the playoffs for this team ranging from Marcus Mariota catching his pass for a touchdown to Frank Clark jumping offsides in last year's AFC Championship Game. The Kansas City Chiefs has erased over 50 years of postseason blunders by capturing their second Lombardi in team history.
The team will be expected by many to represent the AFC once again going into 2020. They are talented enough on both sides of the football to make it happen next season. We have only witnessed the beginning of what Patrick Mahomes and his head coach are capable of when it comes to the postseason. Their Super Bowl run is far from over. This is your 49ers versus Chiefs Super Bowl LIV recap.
Photo courtesy of the Associated Press/Ed Zurga.