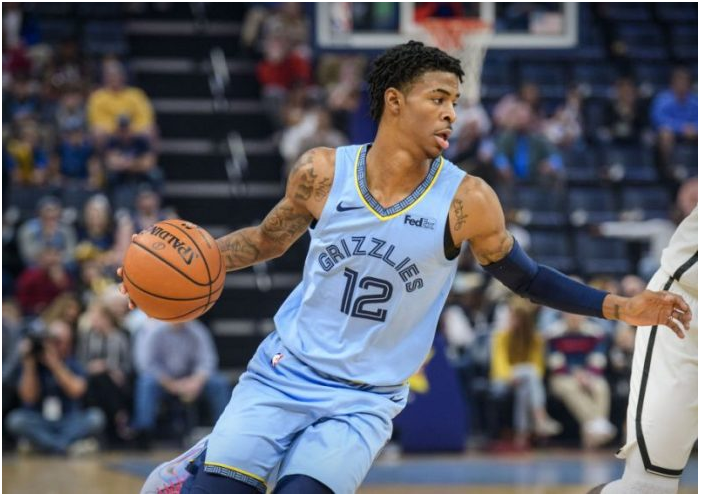 When the Memphis Grizzlies selected point guard Ja Morant out of Murray State in last year's NBA Draft, very few expected them to be formidable this season. But based on how the team has performed this year, the Memphis Grizzlies rebuild was shorter than expected. The team is currently the eighth seed in the Western Conference playoff picture. That's an impressive accomplishment coming from a young team that is coached by first-year Head Coach Taylor Jenkins.
The team's first option when it comes to crucial situations is rookie point guard Ja Morant. Morant is expected by many to win the league's Rookie of the Year Award. But he does have some stiff competition that's on the horizon in Pelicans power forward Zion Williamson. A playoff appearance by the Grizzlies will solidify Morant as this season's Rookie of the Year Winner.
Along with Morant, the team also has a strong supporting cast in players such as Jonas Valancius, Tyus Jones, and Jaren Jackson Jr. The players mentioned have turned the Grizzlies into a formidable force in the Western Conference this season. After having a solid start at the beginning of the season, the team is now facing a critical part of their schedule.
So far, their record after the All-Star break is 0-3. Two out of those three losses came from teams that everyone expects to contend for a world title in the Los Angeles Lakers and Los Angeles Clippers. The Grizzlies were beaten soundly by both ball clubs mentioned during their three-game road trip on the West Coast.
It will not get any better going forward, as the team faces another playoff contender in the Houston Rockets tonight at the Toyota Center. The way the Grizzlies perform after the All-Star break may determine if they can hold on to the eighth seed in the West. A substantial output by the team during this stretch will allow them to qualify for the postseason.
These are the types of games were young ball clubs can either grow from their experience or fall back into a place where the production shows that they are still developing. Their schedule at the beginning of the season may have been soft compared to the Pelicans. But the Grizzlies have shown traits of a team that has matured significantly over the past few months.
They have done enough to secure the eight spot away from rival teams such as the Trail-Blazers, Spurs, and the Pelicans. Either way, if they qualify for the postseason or not, the Memphis Grizzlies rebuild was shorter than expected by many league experts. What they accomplished so far this season is signs of a team becoming a legitimate threat in the Western Conference for years to come. Hopefully, the front office does not make a drastic move that may shake the cohesion of this young core going forward.
Photo courtesy of Reuters.