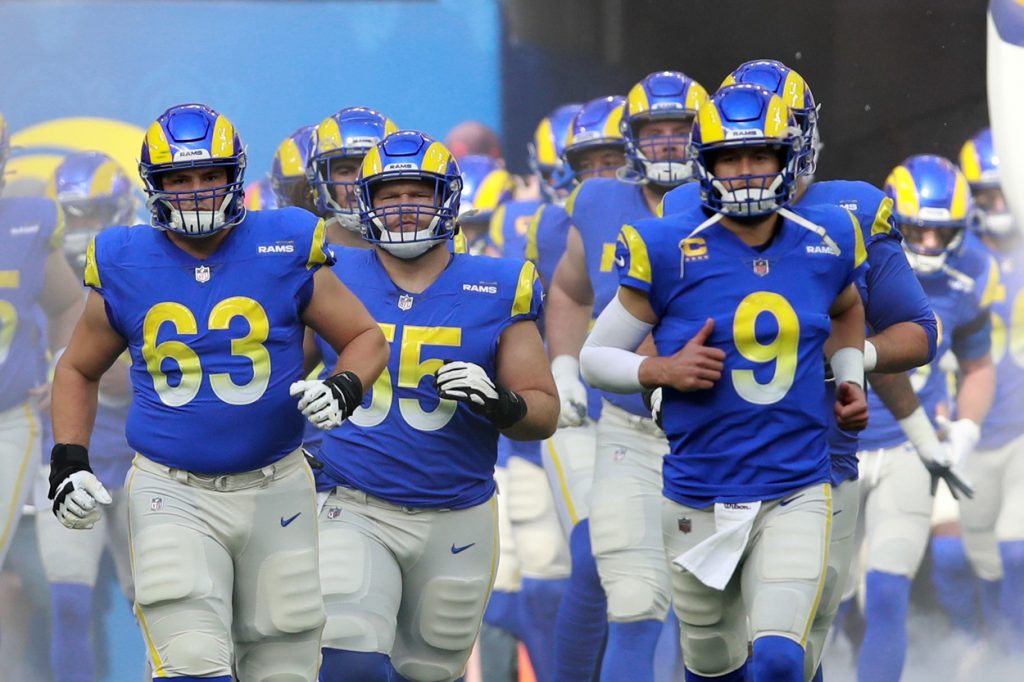 The Los Angeles Rams became the second team in NFL history to win a Super Bowl title in front of their home crowd. They defeated the Cincinnati Bengals 23-20 in Super Bowl LVI. The Tampa Bay Buccaneers were the first to start the trend in 2020 when they knocked off the Kansas City Chiefs 31-9 at Raymond James Stadium.
The Rams' approach to building a Super Bowl contending roster is viewed as risky among various league analysts. Los Angeles decided to move on from former number one overall pick Jared Goff and replace him with the highly talented Matthew Stafford. The Rams traded Goff, a 2021 third-round pick and first-round picks in 2022 and 2023, to the Detroit Lions. However, the Rams run to a Super Bowl title did not start in 2021; it was a build-up from previous years.
In the middle of the 2019 season, Los Angeles gave up two first-round draft picks (2020 and 2021) and a fourth-round pick in 2021 to Jacksonville Jaguars in return for cornerback Jalen Ramsey. The Rams front office would immediately sign Ramsey to a new five-year deal worth $100 million. During the last two seasons, the Rams acquired additional talents such as Leonard Floyd, Odell Beckham Jr., and Von Miller to bolster their chances of winning a Super Bowl.
The impressive trait about the Rams organization is they are not afraid to move on from young underperforming players. That is a decision that many general managers are not willing to make, especially with first-round draft picks. As soon as the Rams started to doubt Goff's ability to become a Super Bowl-winning quarterback, they moved swiftly to find his replacement. When Stafford became available, Los Angeles would be one of the first teams to make a run at the former Georgia Bulldog.
They also felt like they needed reinforcements at the wide receiver position, so they went out and signed OBJ once he cleared waivers. When they signed Beckham, the Rams already had a deep receiving core that included Robert Woods, Van Jefferson, and Super Bowl LVI Most Valuable Player Cooper Kupp. However, the significance of signing OBJ would come into play when Woods suffered a torn ACL injury during a non-contact drill during practice. Now that the Rams have won a Super Bowl title by utilizing this method, will other teams follow suit?
They may do; however, team front offices must be willing to deal with the risks involved. When acquiring high-end talent, giving up multiple first-round draft picks can always become a potential deal-breaker.   Other teams around the league may view this method to building a competitive roster as a quick fix, but for Los Angeles, it's the route to success that they chose to take. Even if they never return to another Super Bowl, the Los Angeles Rams can point back to the 2021 season and state that their high-risk acquisitions were worth it.
Show Your Support
Support the Strike 7 Sports platform's growth by heading to Fanatics.com and purchasing officially licensed gear from the National Football League. Each purchase made through the text link below goes into the funding of the Strike 7 Sports brand. To proceed, click on the link below and enjoy shopping over at Fanatics.