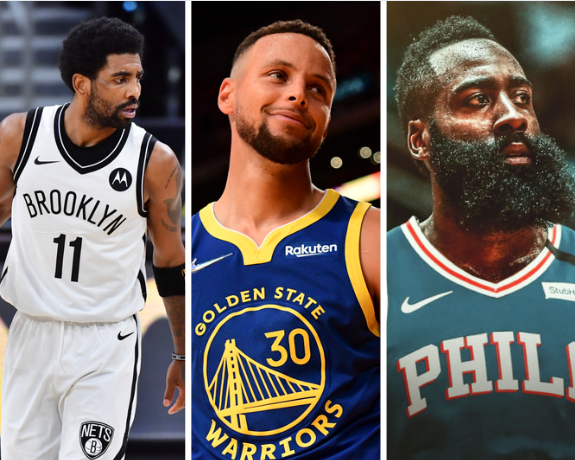 The latest Strike 7 Sports podcast episode discusses why the Golden State Warriors do not get the credit they deserve. They recently won their fourth title in eight seasons, which is also their seventh overall in team history. The panel also talks about the recent news concerning Nets star point guard Kyrie Irving. According to the Atheltic's NBA insider Shams Charania, the Nets front office and Irving are at an impasse regarding contract negotiations. Finally, we close things out with potential free agent moves and what may transpire at the 2022 NBA Draft. Click on the Anchor media below to listen to episode 62 of the Strike 7 Sports podcast.
Other Listening Options
Show Your Support
Support the great work of Strike 7 Sports by purchasing licensed NBA fan gear. Items ranged from hats, jerseys, t-shirts, socks, and so much more. We would greatly appreciate it if you would purchase these items from the text link listed below. The revenue generated from today's offer goes into the funding of the Strike 7 Sports platform. Click on the link below if you are interested.