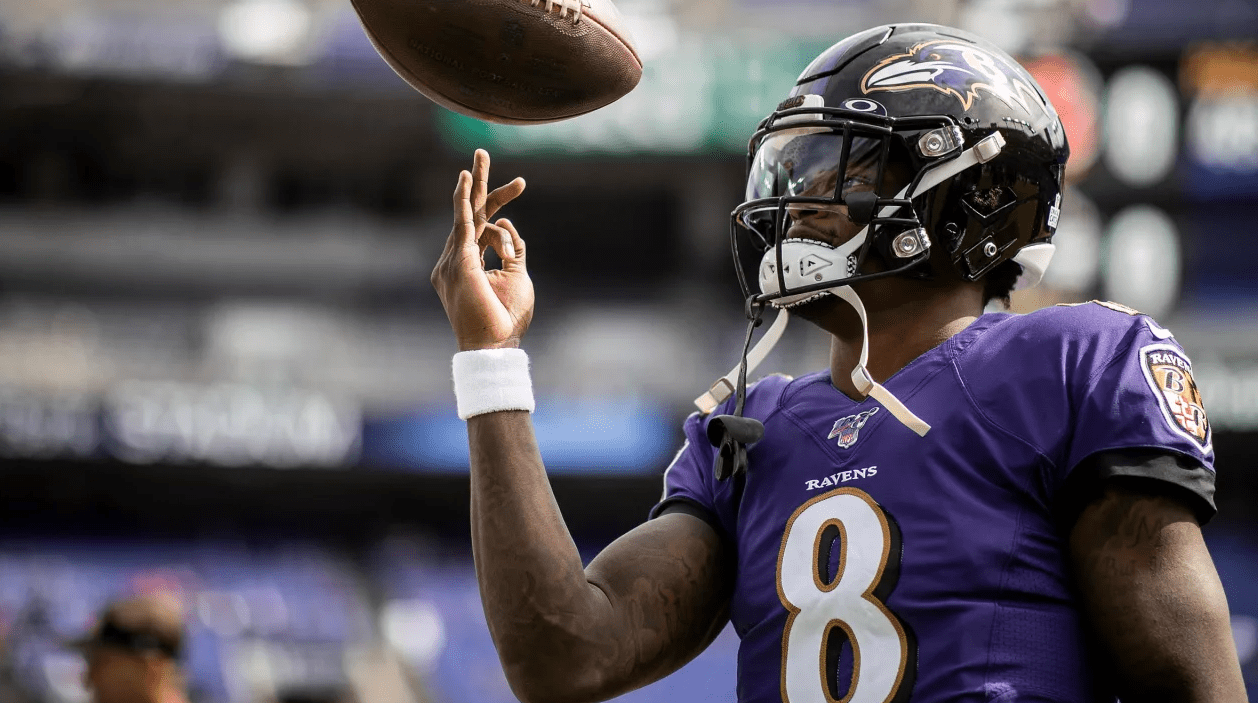 Every year millions of fans join different platforms to play in fantasy football leagues. According to an estimate recently, this figure has grown to almost 60 million unique fantasy players. This is huge. In terms of revenue, fantasy football is a multi-billion-dollar industry, and it's growing every year. 
Thankfully, with all the anxiety and chaos going on following COVID-19, millions of fans were relieved, when on May 7th, the schedule of the 2020 NFL season was released. The NFL regular season is scheduled to begin on September 10th when the Houston Texans will visit the Kansas City Chiefs for the inaugural game of the 2020 NFL season. 
With the NFL 2020 season comes fantasy football season, the most popular fantasy sport around the world. Of course, with the beginning of the first game, the fantasy football season will also begin. Whether you are new or a casual player or have been playing fantasy football for years but found little or no success, make sure to read this article and bookmark our website so you can keep yourself updated with the latest news. 
This goes without saying that people take much more interest in football games when they are participating in a fantasy league; it gives them much more thrill and excitement. Just like real football games, you get a great adrenaline rush when your fantasy team gets a come-from-behind or "last quarter" victory. 
Research published in the "European Sport Management Quarterly" in the year 2013 made some revelations on why fantasy sports are becoming so popular. Love for the game, controlling teams as GM or Coach would, and competition were some of the key factors making fantasy sports more accessible.
A lot of research has been conducted while writing this article/drafting guide. Although we can't guarantee that you will win your fantasy league if you follow all the instructions provided here, you will have a strong roster and best possible draft pick with the best possible value. 
This article has been written, keeping in mind the most played and standard scoring, teams, leagues, and draft settings. Still, most of the stuff described here can be applied on almost all leagues like auction draft leagues, PPR, Half PPR, or other leagues where drafts take place every year before the start of regular fantasy football season. Make sure to read this article and especially all the key points are given below more than once if you have to
MAKE SURE TO REMEMBER YOUR DRAFT TIME AND DATE
This is perhaps one of the essential details. You can't expect to do better in your fantasy league if you haven't even drafted your team. Everything you have done above will go to waste if you don't draft your team. Remember the exact date and time your league is drafting and join the league drafting room ahead of time. Add it as a scheduled task on your Google or Apple calendar.
Although the rankings are available already and your team will be drafted based on those rankings. But most of the time, it ends up in a mess because, by default, your team will be selected regardless of the player's current circumstances, which are just shocking and strange in some cases. For example, in the years 2019, there were many teams where Andrew Luck was drafted as their QB1 even though Luck was retired from the NFL at that point. 
At the time when Luck was being drafted by default in all over fantasy leagues, guess which QB was available at that point? Lamar Jackson, who shook the NFL fantasy football world with every game he played. Just by being on time, many fantasy players managed to get Lamar Jackson without making any real effort or sacrificing any pick. So, make sure to join your league on time to have a successful draft.
AVOID DRAFTING QUARTERBACK TOO SOON
Quarterback is undoubtedly the most glamorous position in the NFL. Every year many quarterbacks get drafted as the top picks in NFL draft. However, this is not true for NFL fantasy leagues. 
Nowadays, there are way too many options, so selecting a quarterback as your round 1 or round 2 picks will hurt your winning chances in the long run. Remember that fantasy football league is all about scoring more points than your opponent on your weekly matchups. 
So, even though having elite QB's like Lamar Jackson or Patrick Mahomes may get you more points for the QB position, you may be better off by selecting Alvin Kamara, Ezekiel Elliott, or any other elite running back as your higher draft pick. Select someone like Dak Prescott, Russel Wilson, or Jameis Winston as your starting QB. Jameis Winston threw more interception in the 2019 season than anyone in the history of the NFL and yet he was at number 3 in overall fantasy points. 
Winston will be backing up Drew Brees this season, but you get the point about not wasting your high draft pick on a QB. The other thing worth mentioning about the fantasy value of a quarterback is that since the year 2000. Only three quarterbacks have scored the most fantasy points at the quarterback position in back to back seasons as QB1. 
These three quarterbacks are Jeff Garcia (2000, 2001), D. Culpeper (2003, 2004), and Aaron Rodgers (2009-2011). The most common reasons that the quarterbacks do not perform as their previous year is that they may get injured, the strength of schedule may be harder, and defenses are well prepared by studying the strength and weaknesses of the quarterback. 
So, although Lamar Jackson is expected to be the number 1 pick at the quarterback position and you may not get him by the third or Christian McCaffrey Is Expected To Be Number 1 Overall Pick In Upcoming NFL Fantasy Football Draft fourth round, it doesn't matter because, with the talent available at the quarterback position, it will be worth waiting for the fifth or sixth round to draft a quarterback.
TRY TO DRAFT AN ELITE RUNNING BACK OR ELITE WIDE RECEIVER
Usually, you should try to draft at least two running backs in the first three rounds. However, you may find yourself in unusual circumstances where you may find an elite tight end in the third round; then, of course, you may take the TE; however, that's rare. Usually, you should be opting for either good RBs or good WRs. The logic behind drafting a top-tier running back is that the running backs are the most consistent points producers. 
For example, Ezekiel Elliott has scored at least 19 points on an average per game in each year of his NFL career, making him the most reliable and consistent pick in terms of fantasy football. Apart from rushing, they can also catch the ball, and they get a lot of chances to score touchdowns in the red zone. 
In the past two seasons, Alvin Kamara and specifically Christian McCaffrey both have been dominating as the ball catchers. This is happening because more and more offenses around the NFL are opting for screen passes and quick passes to their RBs, and this passing trend will continue in 2020 as well.
On the other hand, wide receivers that have slightly less fantasy value than the RBs are critical nonetheless. A consistent WR is a much more viable option than an RB, and this value keeps growing in recent years when many QBs are throwing more passes with better accuracy. 
Stricter and stricter penalty rulings are also favoring wide receivers and offenses a lot in the last few years. The last two NFL seasons were the most productive in terms of total offense. 
There were a total of 1244 offensive TDs scored in 2019. It was the second-most in the history of the NFL following the year 2018 when 1288 offensive TDs were scored. A total of 25 receivers caught passes for 1000 yards or more in the year 2019. This means that more and more WRs will continue to get chances to score and gain more yards. 
So, just in case you find yourself in the middle of the first-round draft pick when you see an elite receiver like Michal Thomas is available, you can feel safe to pick him without having a second thought. In the year 2019, Thomas caught 149 passes -most in the history of the NFL- by two different QBs, and this trend will continue in the 2020 season with Brees trying to prove that he can win another Super Bowl before he retires.
DRAFT TIGHT ENDS (TEs) IN LATE ROUNDS WITH ONE EXCEPTION
The usual tip is to draft a tight end in the late rounds of your fantasy draft with an exception that you should draft a TE only if you get an opportunity to get an elite TE when he is offering more value than his current position. However, do not draft TE above than his usual place because of no matter what in those early rounds, every pick provides you with an opportunity to select an excellent RB or WR. 
Remember, the position of TE has many variables. Not only THE TE has to be a good blocker, but he should also have firm hands to catch the football in tight situations, and above all, the TE should have a connection with the QB. A good TE-QB connection is vital for the fantasy value of the TE. 
Julius Thomas never had a connection with any other QB like he had with Peyton Manning for two seasons (2013, 2014). Rob Gronkowski is known for his connection with Tom Brady. The same goes for Jimmy Graham, who, although he had a couple of good seasons with the Seahawks, never had a connection like he used to have with Drew Brees. Try to research as much as possible and draft a well-balanced TE in fifth to the seventh round.
DO NOT DRAFT TEAM DEFENSES (DSTs) AND KICKERS UNTIL THE LATE ROUNDS
Unless you are playing a custom fantasy league with custom scoring options, whereby making a sack or scoring a defensive TD gives your DST a lot of fantasy points, do not select any kickers or DSTs until you have selected all of your team including TEs and your backup RBs and WRs. 
This is mainly due to a few critical reasons. Typically, in most leagues, both kickers and DSTs have small fantasy value, and you can only start one of them in a single match. Hence, there are plenty of options available throughout the fantasy season. 
Kickers and DSTs both score few points as compared to other players; this is also one of the reasons for not touching them in any of the initial rounds. Based on that research, you can always do some research every week and pick a DST and kicker from the waiver wire.
PARTICIPATE IN THE MOCK DRAFTS
This perhaps is the best type of training strategy. By participating in the mock drafts, you will get to know about the latest trends and news. Getting injured in a preseason game or a training session and holding out of contract can hugely affect the player's draft value. Try to join mock drafts on different platforms and different sites to learn about the varying degrees of choices people are making. 
Try to have a target in mind and try to stick to that target while making your picks. You can try different combinations of early draft picks to see how your final team will look like, go for RB/RB/WR or go for WR/RB/QB, and it will entirely be up to you. But, whatever you do, make sure to evaluate your team, in the end, to see where your team ranks in comparison to the rest of the units.
People often ignore two problems while drafting their fantasy leagues: checking the injury status of a player and checking the bye weeks and making sure that you backup players' bye weeks aren't the same as your starting players. Participating in the mock draft and drafting many times will help you fix both of these problems.
RESEARCH AS MUCH AS YOU CAN BEFORE YOUR DRAFT
This is an aspect of fantasy football, which most people tend to ignore. They just rely on cheat sheets and ADP on significant websites and don't do their research. However, reading about the average draft position will not give a clear picture. 
The average draft positions are always based on individual opinions, usually only about 60% accurate. One of the benefits of doing your research will help you know more about defenses around the league, the mentality of both offensive and defensive coordinators.
One particular aspect of research which is great and fun to do is to research about fantasy football strength of schedule (SOS) of your players. You may have to find a few hours to research this before starting the season, but once you have researched it, this will significantly help you in the rest of your fantasy season. 
 Not only researching SOS will help you make great picks while drafting, but you'll also be comfortable when choosing which player to start and which to sit in your regular fantasy football matchups. 
Doing a little research will help you in the long run. For example, here are some unknown facts that may help make your draft picks. Brees averaged almost 23 points per game when he returned in week 8. 
Only Lamar Jackson scored more points than Brees in the final half of the regular season. Similarly, Kenyan Drake is the third-best running back in the latter half of the 2019 season in terms of fantasy points. The Arizona Cardinals acquired Drake, and despite playing only eight games, he had the best season of his career. 
These small facts can be quite helpful, especially when you are confused about which particular player to pick. Just remember, just like regular games, you may end up losing games despite having A+ draft picks, so that's why have fun while playing fantasy games and keep browsing our website for the latest information from the sports world.