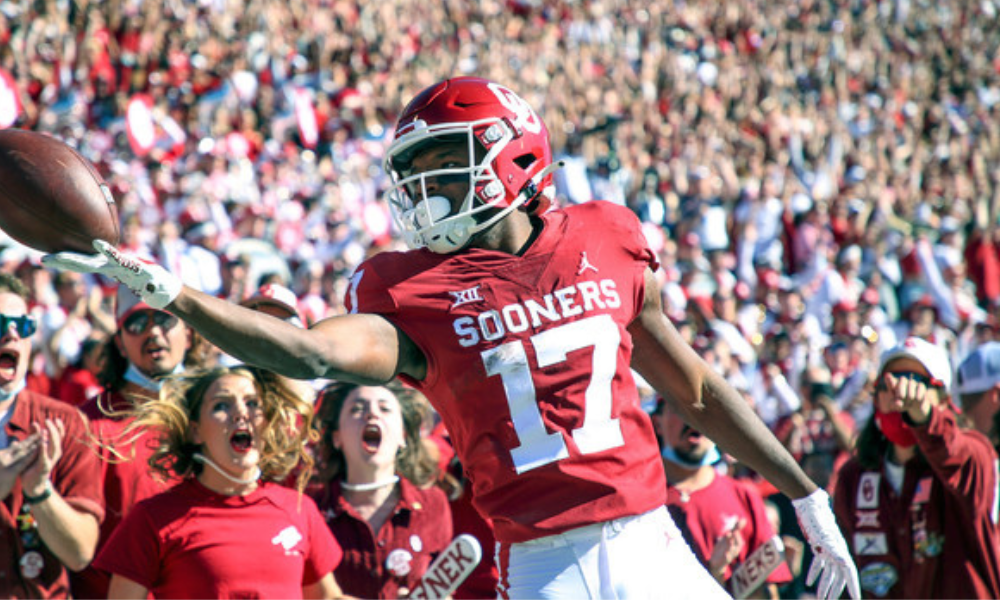 The Tennessee Titans are gearing up for the 2023 NFL Draft with a clear goal: to retool their roster and regain control of the AFC South. With the Houston Texans and Indianapolis Colts in full rebuild mode, the Titans have an opportunity to seize the division title again. However, they'll need to be strategic in their draft picks and address key positions to stay ahead of the only other threat in the division, last year's winner – the Jacksonville Jaguars. With seven rounds, the Titans will have plenty of opportunities to strengthen their team for the upcoming season. Let's look at how they might approach the draft.
1ST RD: Nolan Smith, EDGE (Georgia)
With the 11th pick in the first round of the 2023 NFL Draft, the Tennessee Titans have selected Nolan Smith, an EDGE rusher out of Georgia. The Titans chose the best player available, and Smith fits the bill. He'll join a talented group of edge defenders that already includes Harold Landry, Rashad Weaver, and Arden Key, adding even more depth to the Titans' pass rush. Smith is a versatile player who can line up at either the defensive end or outside linebacker and has a relentless motor. He's known for his explosive first step and ability to get to the quarterback quickly, making him a valuable addition to the Titans' defense.
Alternate Pick at No.11: Will Levis or CJ Stroud/QB
Even though Nolan Smith is a fantastic edge rusher and would undoubtedly be a valuable addition to the Titans' defense, the idea of Tennessee selecting a quarterback in the first round must be considered. With rumors swirling about the team's interest in Will Levis or CJ Stroud, it's clear that they are seriously considering the possibility of investing in a future franchise signal caller. While Ryan Tannehill has been solid for the Titans, his contract and lack of consistent production have left some fans and analysts questioning whether he is the long-term answer at quarterback. Whether the Titans will ultimately go through with a surprise quarterback selection remains to be seen, but it's certainly a scenario that should be monitored closely.
2nd RD: Marvin Mims Jr., WR (Oklahoma)
Marvin Mims is a dynamic playmaker who can stretch the field and create big plays in the passing game. He'll join a talented group of receivers that already includes Treylon Burks and Nick Westbrook-Ikhine, giving the Titans even more options in the passing game. Mims has excellent speed, route-running skills, and the ability to make contested catches, making him an asset for the Titans' offense. With the addition of Mims, the Titans should have a dangerous and explosive passing attack that can keep opposing defenses on their toes.
3rd RD: Kendre Miller: RB (TCU)
While Derrick Henry is still performing at an elite level, it's always wise to plan for the future, especially in a position as physically demanding as running back. Miller is a talented back who can immediately contribute as a change-of-pace option and give the Titans a glimpse of what the future may hold at the position. He has excellent vision, quickness, and the ability to make defenders miss in the open field. Miller also has good hands and can be a weapon in the passing game, which should fit well with the Titans' offensive scheme. With Miller on board, the Titans can ensure they have fresh legs at the running back position for years.
5TH RD: Shaka Heyward: LB (Duke)
The Titans have already added some depth at the linebacker position during free agency, but Heyward brings a different skill set that can contribute to the defense's success. Heyward has great length, which allows him to keep blockers at bay and make tackles from unfavorable angles. He also has good initial reactions and can read plays quickly, which puts him in a good position to make plays at the second level. Heyward is a solid tackler and has shown the ability to drop back in coverage when needed. With the addition of Heyward, the Titans should have a versatile and talented group of linebackers that can make an impact on defense.
Sixth & Seventh RD: Jaxson Kirkland, OT Washington, (186) Jerome Carvin, OG Tennessee, (227)
Kirkland is a versatile lineman who has played both guard and tackle positions during his college career. He has excellent size and strength, which should translate well to the NFL level. While he may need some time to develop, Kirkland has the potential to be a valuable contributor to the Titans' offensive line in the future.
Carvin is a versatile lineman who has played multiple positions along the offensive line during his college career with the Vols, including left guard, right guard, and center. He has a wealth of experience, having played in 60 games with 43 starts across five seasons. He has good size and strength, which should help him compete at the professional level. He may need some time to refine his technique, but the Titans' coaching staff should be able to help him reach his potential. Overall, these two late-round picks provide depth and developmental talent for the Titans' offensive line.