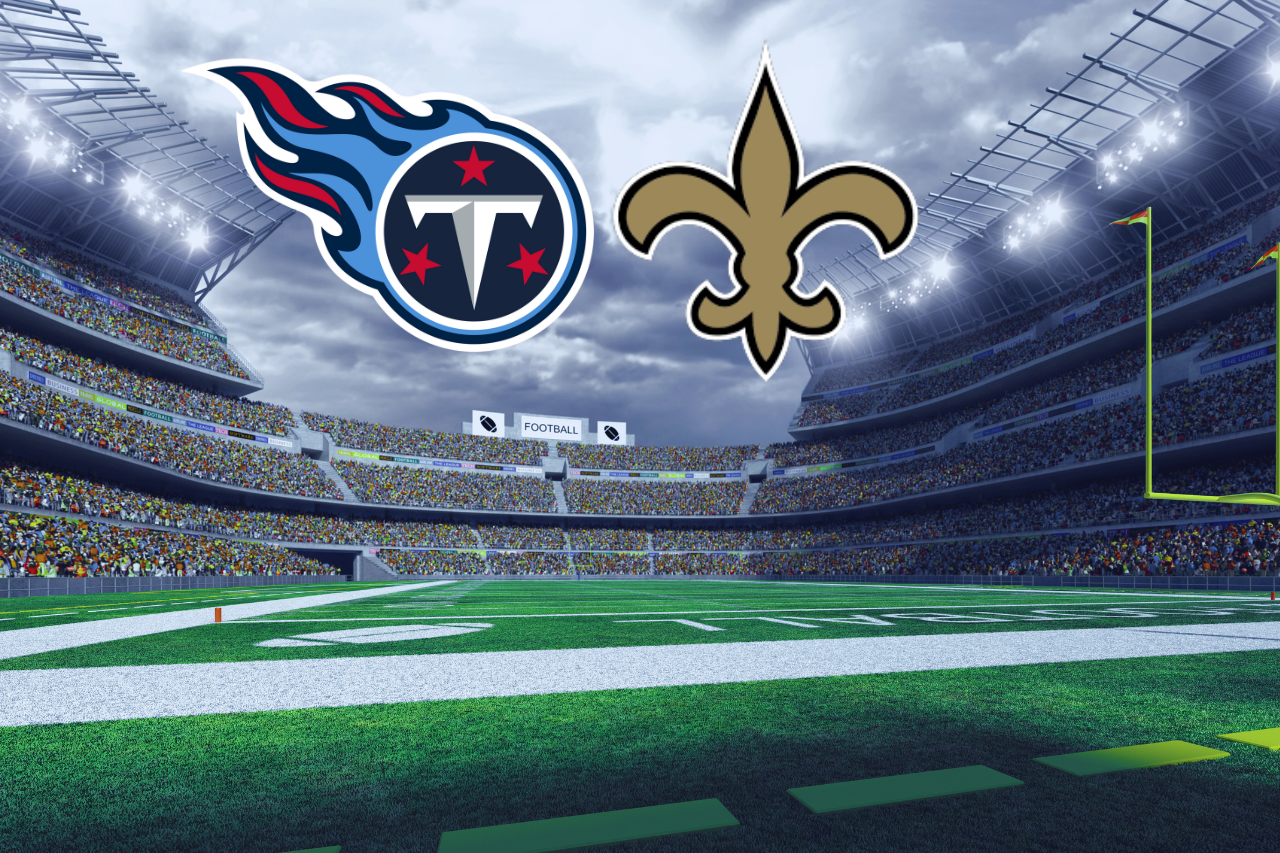 Week 1 Game Information
Tennessee Titans vs. New Orleans Saints
Venue: Caesar's Superdome – New Orleans – Louisiana
Season two of the Dennis Allen experience in New Orleans begins on Sunday with a home showdown against the Tennessee Titans. If the Saints are to return to the playoffs after a two-year absence, a home clash against a side that lost seven straight to end 2022 is an ideal place to kick off with a victory. On the flip side, the Titans will also see this as an essential staging post for the season ahead as they try to arrest some of the issues that plagued them down the stretch. After seven months of anticipation, this Sunday gives us our first real look at how both teams' off-season moves may shape the 2023 campaign.
Defense
Going into this, Tennessee will be buoyed by the free agency addition of five-time Pro Bowl wide receiver DeAndre Hopkins, one of the most dynamic players the league has seen in the past decade. Whether Hopkins will immediately hit the ground running in a new system is unclear, but it must be said that his game-changing abilities have shone through in his career even when receiving passes from the likes of Brock Osweiler, Brian Hoyer, and Brandon Weeden.
Ryan Tannehill is clearly a much better quarterback than those mentioned, and while he might not be considered amongst the league's elite, he has shown to be more than capable of leading a successful NFL side, most notably in 2019 when he led the league in passer rating with a 117.5, and marched the Titans into the AFC Championship game, where they were stopped only by Patrick Mahomes.
Tannehill had an average year last season but was hindered by an unimpressive receiving core, with Robert Woods leading the team with a meager 527 yards. Against this backdrop, it is unsurprising that the front office felt compelled to move for Hopkins, and dealing with his electrifying big-play ability in week one will be extremely important in securing victory for the Saints.
Containing Hopkins will certainly be a challenge for the Saints' secondary, but Marshon Lattimore, new team captain Tyrann Mathieu, and the rest of the unit seem more than up to the task, with the side finishing 2022 as the second-best passing defense in the NFL, only behind Philadelphia.
However, dealing with Hopkins is only half the battle on defense, with former Heisman winner and Offensive Player of the Year Derrick Henry lining up in the backfield. Henry finished 2nd in the league in rushing yards last season and led the league in carries for the second time in his career, highlighting the durability that he has shown across his seven years in the pros.
Dealing with three hours of Derrick Henry is not an easy task for any team, and the Saints will need to show a vast improvement compared to this time last year when they gave up 201 rushing yards in Atlanta – although they still came away with a dramatic win.
No man in history has ever rushed for 200 yards more than the six times Henry has, and if Davis, Jordan, and co. are unable to stuff the run early, it could be a long day on the ground for the defense – as Henry has an uncanny ability to improve as the hours tick by. The addition of Bryan Breese on the defensive line should be a factor here, and his introduction to the NFL will be a heated one against one of the most dangerous ground games in football.
Offense
After spending the entire 2010s amongst the NFL's best offenses, it's fair to say that the last two years have been somewhat underwhelming for the Saints, having been marred by inconsistency at quarterback and injuries to key players for large swathes of time. Sunday afternoon will provide an excellent litmus test as to whether real progress has been made in the passing game – as Derek Carr looks to spend his black-and-gold debut lighting up last season's weakest pass defense.
Last year, the Titans gave up almost 275 passing yards per game – roughly 90 more than their opponents on Sunday – contributing to the aforementioned end-of-season collapse, which ultimately caused them to relinquish their two-year grip on the AFC South title to a resurgent Jacksonville.
Regarding reinforcements in Nashville, the biggest addition to the secondary is possibly former Super Bowl champion CB Sean Murphy-Bunting from Tampa Bay. Murphy-Bunting is a solid player but isn't the kind of defender one would expect to transform a league-worst unit overnight. This is hopefully a good opportunity for Derek Carr to build a rhythm with his receiving core (particularly Chris Olave and Michael Thomas) and rack up a home victory in front of a 73,000-strong Who Dat Nation.
The Titans trailed the league in pass defense last season, but their rush defense was at the other end of the scale – the league's very best, marginally surpassing an excellent San Francisco unit. This weekend marks the first game of Alvin Kamara's suspension, which, by extension, could mark a very busy afternoon for last season's 17-touchdown man, Jamaal Williams.
Williams' elite ability to finish off drives in the red zone is likely to be a big factor in this one, and whilst Tennessee's rush defense was outstanding last year, their ability to defend in the red zone was middle-of-the-pack, with a 55.1% TD red zone scoring percentage only good for 14th in the NFL. If Williams can continue where he left off in Detroit last year, he could prove vital to this offense in short-yardage situations, beginning against Tennessee.
Game Prediction
Both teams specialized in tight games last season, with both New Orleans and Tennessee seeing twelve of their seventeen games being decided by eight points or less. The oddsmakers believe that this game will also follow this trend, with the Saints currently sitting as three-point favorites.
For the Saints to improve on last season's 7-10 record and reclaim the division title, it's probably fair to say that this is exactly the type of game that requires a home victory, and I think they will manage just that on Sunday afternoon, on the back of an electric home crowd.
Predicted Score: Titans 24, Saints 28
Show Your Support
Support the great work of the Strike 7 Sports Saints Discussions Section by purchasing licensed NFL fan gear. Items ranged from Saints hats, jerseys, t-shirts, socks, and more. We would greatly appreciate it if you would buy these items from the text link listed below. The revenue generated from today's offer goes into the funding of the Strike 7 Sports platform. Click on the link below if you are interested.
Sports Betting
Are you going to place a bet on any sporting events happening today or throughout the week? If so, then you need to check out BetUs. BetUs is the ultimate destination for online betting, sports betting, live betting, racebooks, etc. If you are interested, click on the text link BetUs, and you will be redirected to their website. We shall receive compensation if you decide to sign up through our affiliate link below.