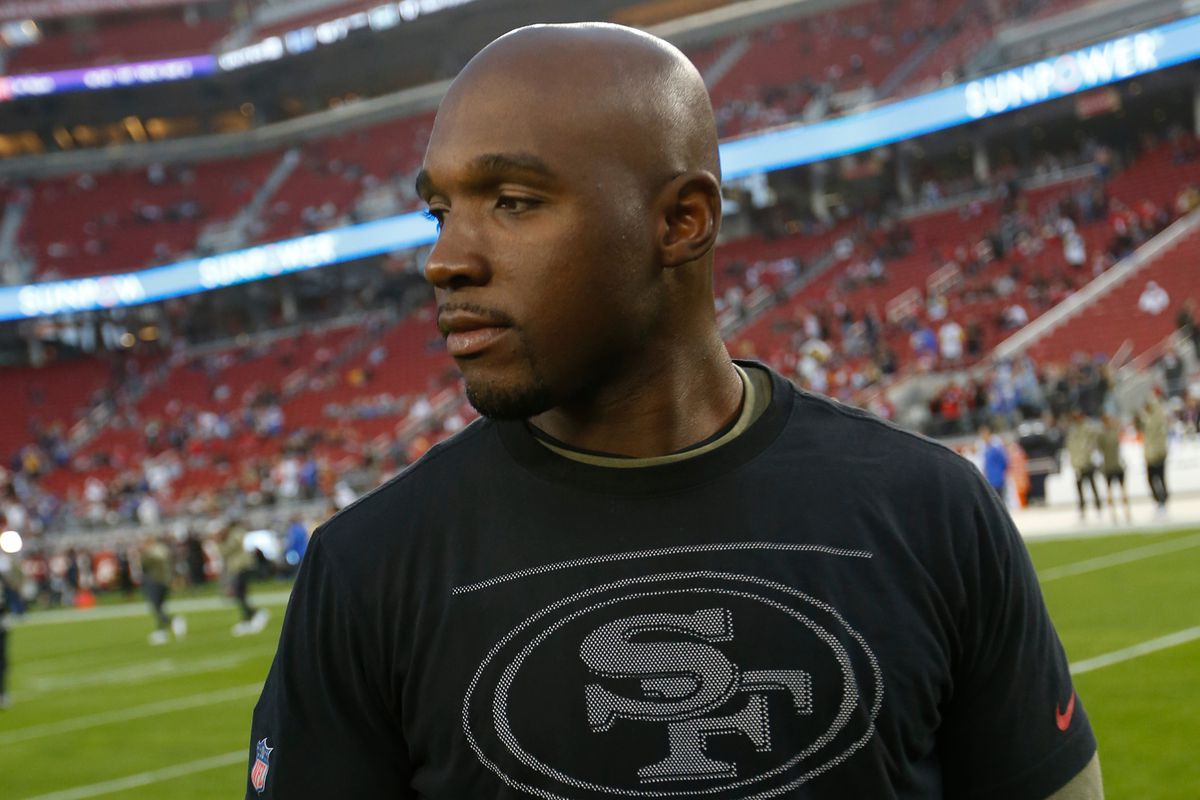 The NFL's regular season is not over yet, and the stories of new coaches around the NFL are already heating up for the 2023 season. Most teams with a losing record will be looking to hire new head coaches because now their performance has gotten down to one season, and beyond that, unless the coach has shown some promise, it is unlikely he will get far. More and more teams are opting for dynamic young assistant coaches or coordinators rather than looking to obtain experienced college coaches.
We have seen this again and again recently that a good coach can impact a whole team in less than one year. Mike McDaniel, the head coach of the Miami Dolphins, is the latest example of such a case. In today's article, we will look into the potential future head coaches of NFL teams currently working as assistants in the NFL.   
1. Shane Steichen: Eagles Offensive Coordinator
Shane Steichen is 37 years old and currently working as Eagles offensive coordinator. Steichen is excellent at developing new quarterbacks and overall offense. He was the offensive coordinator of the LA Chargers previously and was explicitly brought to the Eagles to assist the Eagles' offense. Jalen Hurts, looking at the current situation the Eagles are in, we can see why so many teams will be after Steichen serves as their next head coach. Under Steichen's guidance, Hurts has developed into a top-five quarterback and a front-runner to win the league's Most Valuable Player award.
2. DeMeco Ryans: 49ers Defensive Coordinator
At a young age, DeMeco Ryans have already been a good NFL player and a great assistant. Next, we might see him as an NFL head coach. Ryans' specialty is that he is a great defensive caller. He knows precisely what plays to call based on opposing offensive plays. He did a great job after replacing Robert Saleh in 2022, and the 49ers' defense is now ranked first. Ryans will be the leading candidate for a 2023 head coaching job.
3. Kellen Moore: Cowboys Offensive Coordinator
Kellen Moore was an undrafted free agent signing with the Lions as a quarterback. Despite having a tremendous record-breaking season at Boise State, no team was willing to draft Moore. Perhaps this was the primary reason, followed by the lack of opportunity in the NFL, that he decided to become an offensive assistant for the Dallas Cowboys. Moore has been great at managing offense. He is very good at calling the offensive plays, and any NFL team with a decent defense will benefit from Moore.
4. Dan Quinn: Cowboys Defensive Coordinator
Dan Quinn has experience managing the defensive side of the football for almost 30 years. He was part of the famous Seahawks' Legion of Boom defense. Quinn was also head coach of the Atlanta Falcons from 2015 to 2020 and knew everything about running the entire team.
5. Eijiro Evero: Broncos Defensive Coordinator
Eijiro Evero is an exciting choice for the head coaching job. In his coaching and assisting career of 15+ years, Evero has observed everything. He is doing a fantastic job on the Broncos' defense. Most people will agree that the defense of the Broncos was the only good thing about them this season. Evero has another good quality of keeping players in check and ensuring everyone is doing their job. He was Sean McVay's assistant for five years and knows the details of team management. Any team looking to build their team from the start should consider Evero.
6. Raheem Morris: Rams Defensive Coordinator
Raheem Morris is a two-time world champion in two different teams. He first won the Super Bowl as a defensive assistant for the Tampa Bay Bucs in 2002 and then again with the LA Rams as defensive coordinator in 2021. Morris was also head coach of the Bucs briefly, so he can also bring that to the table. He is one of the most experienced guys on this list.
7. Ben Johnson: Lions Offensive Coordinator
Ben Johnson has been in the NFL for almost a decade now. Joined initially as an assistant for the Lions, Johnson became offensive coordinator in 2021 and immediately started impacting the offense. Detroit is one of the NFL's top offenses with Johnson at the helm. His efforts can be seen in the 2022 ongoing season when despite going 1-6, the Lions are still very much in the playoff run. Johnson is a competitive person with a no-quit mindset and should be able to transition into a head coaching job nicely, given a chance.
8. Lou Anarumo: Bengals Defensive Coordinator
Lou Anarumo immediately made an impact after joining the Bengals in the 2019 season. In particular, his efforts were highlighted in the 2021 season when the Bengals made a historic playoff run. His defense managed to stop Patrick Mahomes and the Chiefs' offense multiple times. Anarumo is slightly older than other assistants on our list. At 56, Anarumo will be a good choice for a team looking for a good tactical coach.
9. Byron Leftwich: Buccaneers Offensive Coordinator
In a short time, Byron Leftwich has made some great headlines. Before Brady joined the team, he was part of the Buccaneers, but even then, the Bucs' offense was on the rise with Jameis Winston as their quarterback. A former player himself, Leftwich can bring a combination of both run and pass play to a team. He is expected to pay many visits to different teams before the start of the 2023 season.
10. Eric Bienemy: Chiefs Offensive Coordinator
Eric Bienemy has been with the Chiefs for 7 to 8 years. In his time there, he was promoted to the offensive coordinator from the running backs coach. Bienemy has been truly inspiring in this career as the assistant coach. His qualities include running the plays according to offenses and developing playbooks according to the quarterback and offensive talents. He should be able to land a job as a head coach for a team looking to get a new start. It's long overdue, to be honest.
Honorable Mentions
Ken Dorsey: Bills Offensive Coordinator
Mike Kafka: Giants Offensive Coordinator
Vance Joseph: Cardinals Defensive Coordinator
Leslie Frazier: Bills Defensive Coordinator
Shane Bowen: Titans Defensive Coordinator
Wes Phillips: Vikings Offensive Coordinator