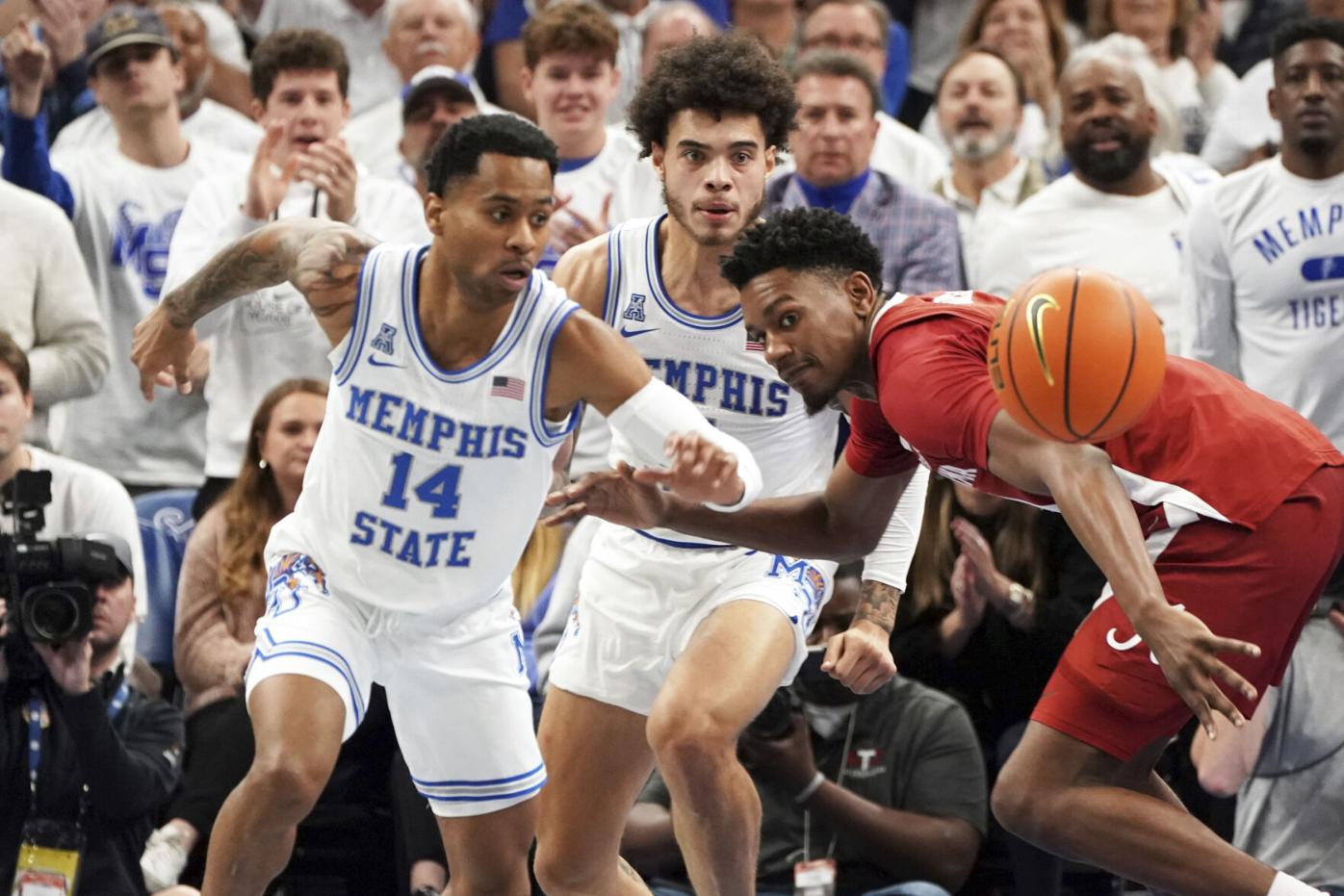 6 Alabama Crimson Tide vs. Memphis Tigers Recap
Final Score: Alabama 78, Memphis 92
The Memphis Tigers' four-game losing streak finally came to an end when they took on the highly ranked Alabama Crimson Tide. The odds were stacked against the Tigers not winning this game, but the veteran players on the team would not allow that to happen. Memphis jumped out to an early lead in the first half. However, Alabama would battle back to make things interesting before halftime. The Tigers would show their resolve by regaining the lead 37-32 going into the break. In the second half, Memphis would play with a ton of confidence as they extended their lead by 10 points.
The Crimson Tide would cut the Tigers lead by nine but never regained the momentum to make things interesting down the stretch. In Tuesday's contest, turnovers remain an issue for Memphis as they gave up 17 to Alabama. They showed improvement in other areas such as free throw percentage (81.8), field goal (53.3), and behind the three-point line (34.8).
The biggest takeaway from last night's game against Alabama was how the veteran presence for Memphis showed up. Landers Nolley lll, DeAndre Williams, and Tyler Harris scored 44 points. Freshman star Jalen Duren pitched in with 14 points and six rebounds. At the post-game press conference, Memphis head coach Penny Hardaway showed his satisfaction with Tuesday's performance.
"I'm definitely enjoying every moment of this," Memphis coach Hardaway said.
"This team is together now." They will need to remain that way down the stretch as the Tigers prepare for conference opponents, which begins on December 29 against Tulane. Having a roster with high-end recruits combined with veteran leadership is why the Tigers were expected to become a contender in the AAC this season.
"This is the DeAndre Williams we knew we had last year and just hasn't had a breakout game yet and today was that game, and he played amazing," Hardaway said. "It affected us in a positive way," Landers explained about Hardaway wanting the veterans on the team to elevate their output. "It made us click on and lock in, and we kind of just tried to revert to our winning ways and pick up where we left off last year coming off the NIT Championship." Hardaway also explained what led to the Tigers coming together as a close nit group on the court.
"Well, the guys had a team-only meeting, and what came out of that meeting was hugging, high-fiving, having fun, making plays," Hardaway said. "No one cared who shot. It was beautiful basketball. It just kind of gave me a sense of relief coming into the game tonight because that's the first time all year we've seen that in practice, and it was a beautiful thing." Up next for the Memphis Tigers is a showdown with inner state rival the Tennessee Volunteers.
The game will take place in a neutral setting in Nashville, Tennessee. Hardaway must stick with the formula that made the team successful against Alabama as they prepare to face another SEC opponent. Memphis needs to have a starting lineup composed of veteran players. As long as the team plays within their roles, Memphis will be tough for any opponent.
Support the great work of the Strike 7 Sports Memphis Tigers Section by purchasing licensed NCAA fan gear. Items ranged from Memphis hats, jerseys, t-shirts, socks, and so much more. We would greatly appreciate it if you would purchase these items from the text link listed below. The revenue generated from today's offer goes into the funding of the Strike 7 Sports platform. Click on the link below if you are interested.