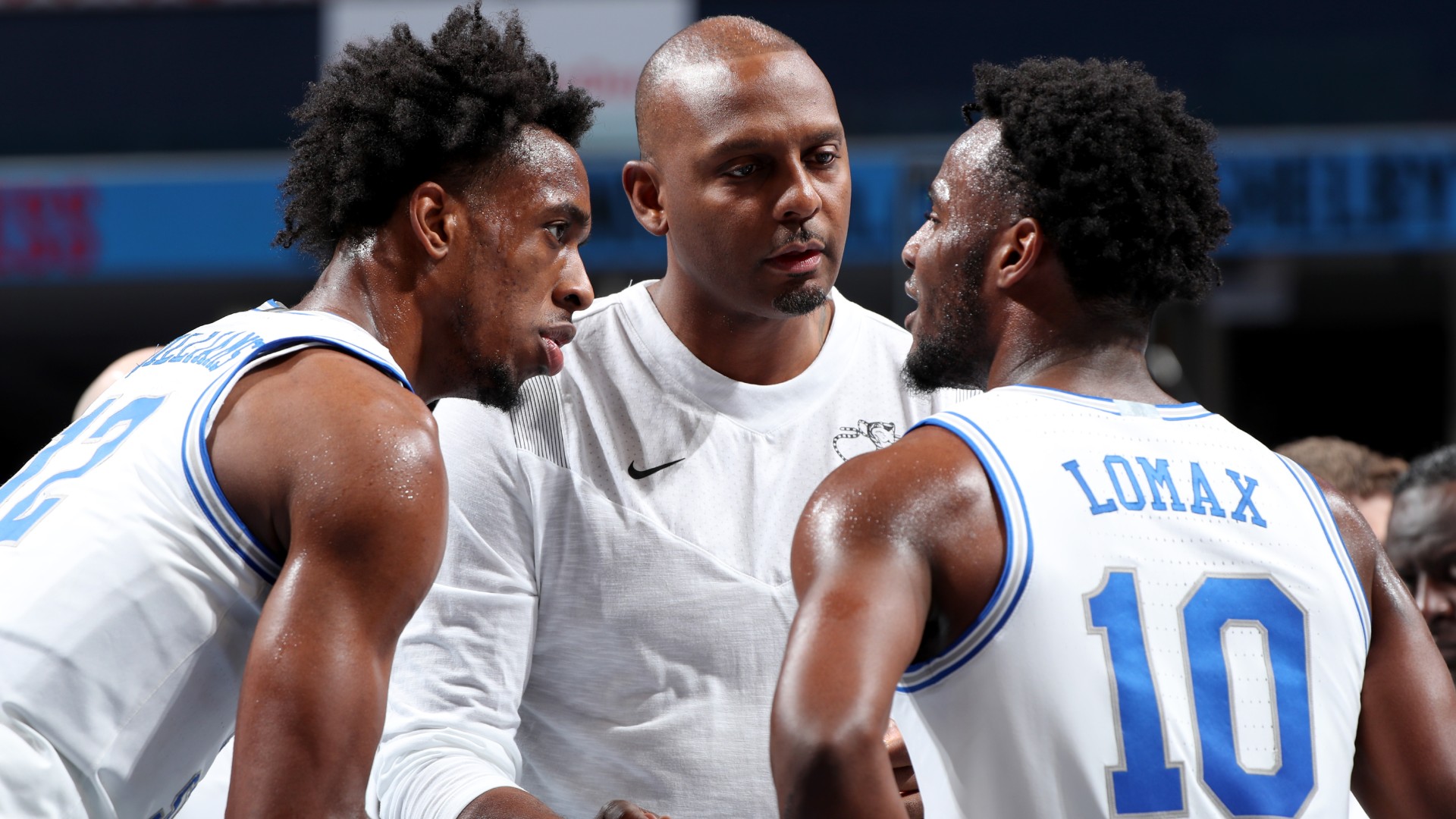 The 2021-2022 season for the Memphis Tigers has gone in numerous directions. The team has endured multiple periods of adversity as March Madness slowly approaches. The margin for error has gotten so slim that Memphis may have to win the AAC tournament to qualify for the field of 68. Memphis currently has an 11-8 record and is in sixth place in the conference.
Despite canceling two games due to covid-19, Memphis has had opportunities to improve their record after the matchup against Alabama. Memphis defeated the Crimson Tide 92-78 at home. During that time in the season, the Tigers were on a four-game losing streak. The victory over Alabama was viewed as a season-changing moment for the Tigers.
However, the season changed in many ways outside of anything positive. It is hard to determine what type of team the Tigers have right now. They have defeated opponents with various lineups, but one thing that stands out is that the veteran presence has paid huge dividends. However, there were games where the Tigers should have won due to the personnel on the court. Some of those losses have come down to at least two or four points. Right now, it is hard to wrap your head around this program because you never know what will occur on a game-to-game basis.
They have the talent to become a top-seeded team within the AAC and on a national scale. Inconsistencies on the court have hindered their growth as a team. On January 20, we got a first glance of what is going on in the mind of Memphis head coach Penny Hardaway. Daily Memphian columnist Geoff Calkins asked Hardaway if he could get the job done at Memphis. Hardaway responded with a profanity-laced trade that would go viral on social media and well-known publications such as ESPN's First Take.
"Stop asking me stupid f***ing questions about if I feel like I can do something. If I had my roster like they did, then I feel like I can do whatever I want to do." Hardaway said during the postgame presser. The January 20 game against SMU was one of the worst outings for the Tigers this season. Even though Memphis only lost by eight points to the Mustangs, it does not tell the entire story.
Memphis got outplayed from the start and never could find any rhythm. Tiger fans decided to leave the game early because of what they witnessed on the court. The team would respond to Hardaway's outburst by winning their next two games against Tulsa and East Carolina. Their next game will be a rematch against the Cincinnati Bearcats.
They would hold off an offensive onslaught by Cincinnati in the first game to pull away with an 87-80 victory. A second win over the Bearcats could go a long way for a Tigers team going through a somewhat puzzling season. Did Hardaway's postgame tirade light a fire under the Memphis Tigers? We shall find out soon enough. The game against Cincinnati will tell us a lot about this program.
Show Your Support
Support the great work of the Strike 7 Sports Memphis Tigers Section by purchasing licensed NCAA fan gear. Items ranged from Memphis hats, jerseys, t-shirts, socks, and so much more. We would greatly appreciate it if you would purchase these items from the text link listed below. The revenue generated from today's offer goes into the funding of the Strike 7 Sports platform. Click on the link below if you are interested.
Memphis Tigers Fan Gear Offers from Fanatics.com.
Photo courtesy of Getty Images.