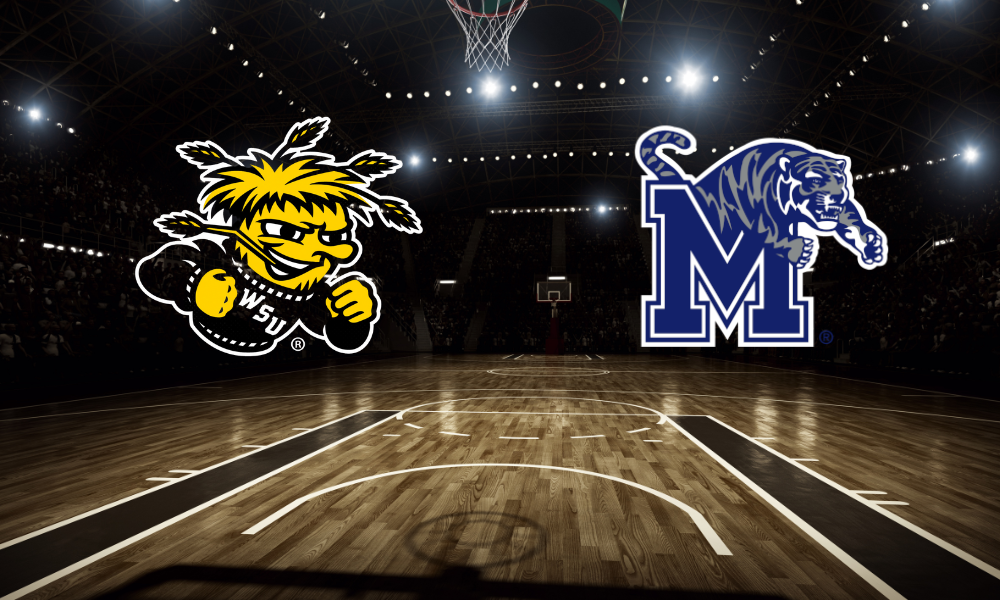 The Memphis Tigers return to their home court to take on the Wichita State Shockers. The Tigers are coming off an emotional two-game road trip where they went 1-1. After dropping two games during conference play, the stakes are even higher than they were before. The Tigers will be facing another desperate team that is on the bubble in Wichita State.
The Shockers are 9-8 on the season and have a 2-3 record in the conference. They currently sit in seventh place behind Memphis in the AAC standings. If you think Memphis will quickly roll over Wichita State, think again. Because of how the injury bug has hit the Tigers roster, teams have been able to attack them in many ways on the court.
On Thursday night against the Shockers, it will be no different. Wichita State is ranked 27th in the country in points allowed at 62.4 points per game and eighth in opponent shooting percentage at 37.7%. Their struggles are on the offensive side. They only average 65.4 points per game, placing them at 298th in the country. Their leading scorer Craig Porter Jr. averages 12.2 points per game. Porter also leads the Shockers in assists (3.7), steals (1.6), and blocks (1.7).
What the Tigers have done effectively over several games is that they take away an opponent's best scoring option. But it has led other players to step up and contribute. Based on current trends, Wichita State uses a by-committee approach regarding who becomes their top scorer in every game, which means that any one of their players can catch fire on any given day. Porter Jr. has been the Shockers leading scorer on five separate occasions. His season-high was 22 points against Central Arkansas.
So, in Thursday's game, Memphis must prevent any contributor from Wichita State from having a huge night. Players such as Kaodirichi Akobundu-Ehiogu must be influential in the rebound category because the Shockers will try to get second chances to score points through rebounding. They are not a team that can score at will, especially from beyond the arc. They are 342nd in the country regarding 3-point percentage, which stands at 28.8%.
Prediction
Wichita State is the Tigers' second opponent, part of a five-game stretch before the big rematch with Tulane. Memphis must win this game to stay on the right side of the NCAA tournament bubble. The Tigers are listed as part of the last four byes in Joe Lunardi's bracketology post. According to Lunardi, the last four byes team can skip participating in a play-in game to reach the field of 64. But that can change fast with a loss against Wichita State. While the Shockers are highly efficient on defense, they need to be more potent on offense to beat Memphis on Thursday.
Memphis 79, Wichita State 64
Show Your Support
Support the great work of the Strike 7 Sports Memphis Tigers Section by purchasing licensed NCAA fan gear. Items ranged from Memphis hats, jerseys, t-shirts, socks, and so much more. We would greatly appreciate it if you would purchase these items from the text link below. The revenue generated from today's offer goes into the funding of the Strike 7 Sports platform. Click on the link below if you are interested.