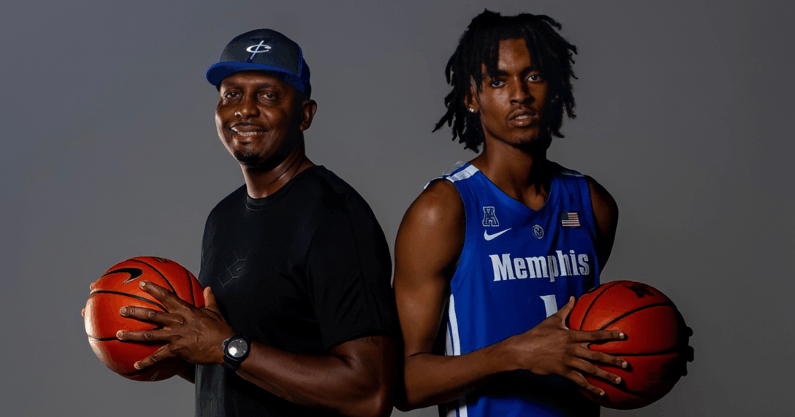 When Emoni Bates committed to play at the University of Memphis, it was one of the biggest commitments in school history. 
However, the position (point guard) he will play for the Tigers and how well he will play that position will determine how far they will go this season. That will not be easy because his true position is the small forward, so there will be a learning curve. 
Emoni Bates is one of the best players in the country regardless of classification. His ability to score the ball from anywhere on the court is a skill a few players can match. 
Brandon Jenkins, a recruiting analyst for 247Sports.com, described Bates and compared him to Paul George. 
 "Bates is a dangerous contested shot-maker who arguably is the best scorer in high school basketball. He can score in a variety of ways due to his ability to put the ball in the basket at all three levels. He is dangerous pulling up from deep in transition and has range that extends past the NBA three. Bates has a quick trigger and shoots over defenders with ease. He is unfazed when attempting jumpers with a high degree of difficulty due to his length, quick release, and touch. He also has instincts as a passer and will occasionally make the right find when a defense zeroes in on him. Defensively, there is a lot of potential there. He could be versatile on that end as he has the size, length, and fluidity to check multiple positions. Bates has multi-year all-star type potential in the association. Potential in which he displays while being extremely productive dominating the high school basketball scene in the scoring category," explained Jenkins. 
Jonathan Givony, an NBA draft analyst for ESPN, explained how Penny Hardaway was able to convince Emoni Bates to come to Memphis. 
"I'm told a big part of Penny Hardaway and Memphis' sales pitch to Emoni Bates was: come play a Penny Hardaway type role as a big point guard who makes plays all over the floor," explained Givony. 
The lack of consistency at the point guard position has prevented the Memphis Tigers from taking the next step.  
Bates does not need to be an All-American at point guard, but he needs to be solid especially getting others involved because we know he can score. 
If he can do that, the Memphis Tigers can make a deep run in March. 
Support the great work of the Strike 7 Sports Memphis Tigers Section by purchasing licensed NCAA fan gear. Items ranged from Memphis hats, jerseys, t-shirts, socks, and so much more. We would greatly appreciate it if you would purchase these items from the text link listed below. The revenue generated from today's offer goes into the funding of the Strike 7 Sports platform. Click on the link below if you are interested.
Memphis Tigers Fan Gear Offers from Fanatics.com.
Photo courtesy of the On3.com