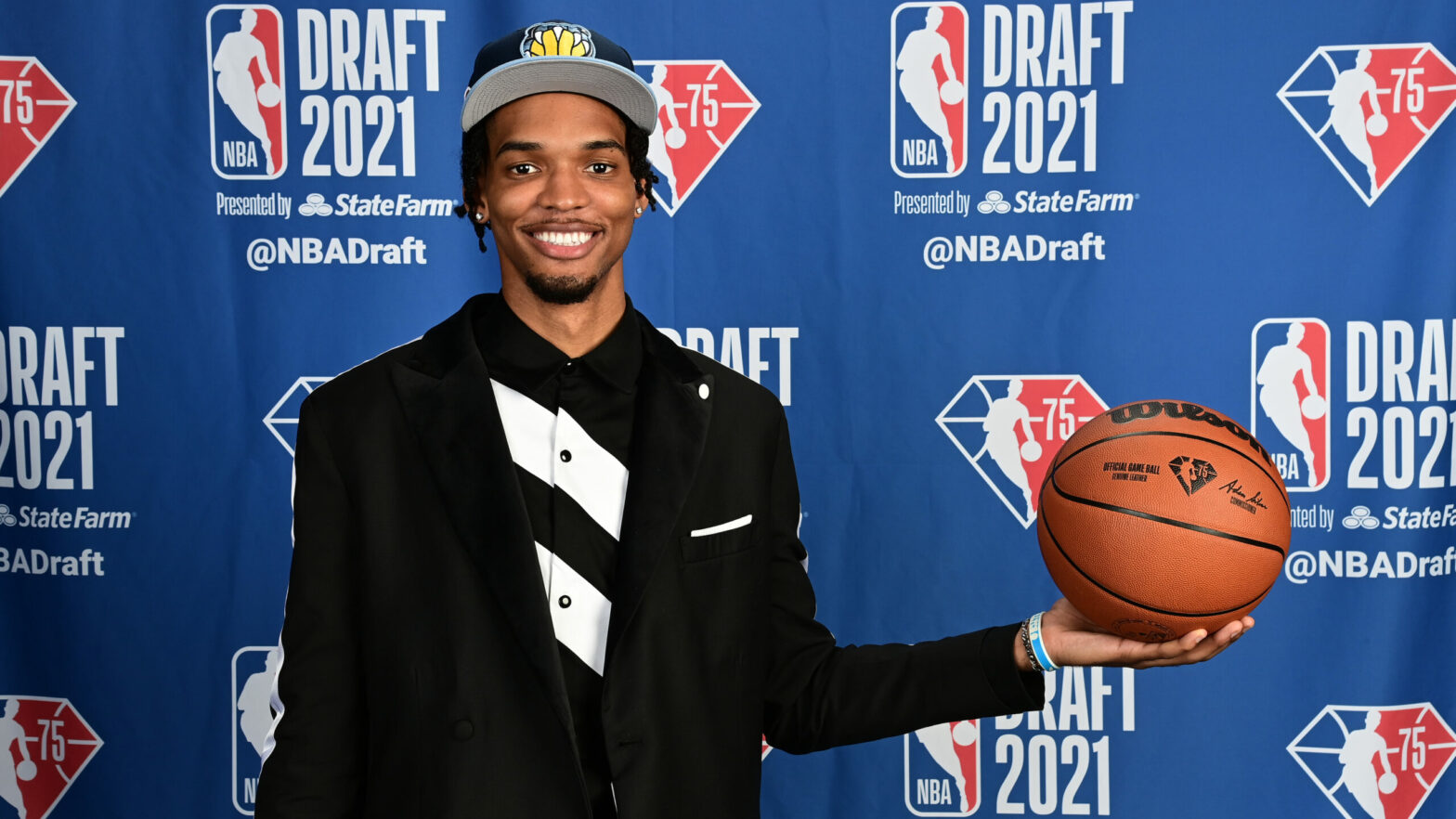 On the night of the 2021 NBA draft, the Memphis Grizzlies surprised some spectators when they chose Ziaire Williams out of Stanford. 
They had plenty of options available to help them more right away, like James Bouknight and Moses Moody, but they chose to take a risk with Ziaire Williams. If Williams ends up reaching his full potential, the Grizzlies will not regret taking that risk. 
The Grizzlies GM Zach Kleiman has done an outstanding job building the Grizzlies roster, primarily through the draft. He gave a reasonable explanation on why he took Williams as the 10th pick overall. 
"This is about competing at the highest levels, striving for championships here in Memphis. To take that leap, we have to be willing to take some risks when we're pursuing things that are at the highest level of the NBA. Six-foot-nine wings are nearly impossible to come by with the shot-making ability, athleticism, and intelligence that Ziaire brings to the table. We're going to have patience with him. I would encourage everyone to have patience as he comes along," explained Kleiman. 
Many fans and critics of the Ziare Williams pick have to understand that the Grizzlies are a few years from realistically competing for an NBA title. They have overachieved the past few years, so some people think they are better than they are. Kleiman understands that they have to find good wings to reach their full potential because that is the most important position in the NBA. He has made recent moves to try to address that position. 
Ziaire Williams is an incredibly talented basketball player. He was a top ten recruit coming out of high school. Also, Williams is a very smart basketball player, especially since he went to Stanford. He had a tough year at Stanford, mainly because of Covid-19. He is not shying away from the pressure of being a top ten pick. 
"It's an honor to play with Ja, with Jaren. It's a good group in Memphis. I'm just now taking it in day by day and just trying to prove to the organization what I can do on the court," Williams said. 
The Ziaire Williams's selection has reminded some people of Patrick Mahomes's selection. They both are incredible athletes who are raw and talented, and if they are given time to develop, they can raise a team's ceiling. Patrick Mahomes was able to help lead the Chiefs to a Super Bowl win. Maybe Ziaire Williams can help lead the Grizzlies to an NBA championship.
Support the great work of the Strike 7 Sports brand by purchasing licensed NBA fan gear. Items ranged from hats, jerseys, t-shirts, socks, and so much more. We would greatly appreciate it if you would purchase these items from the text link listed below. The revenue generated from today's offer goes into the funding of the Strike 7 Sports platform. Click on the link below if you are interested.
Official NBA Store Merchandise Offers 


Photo courtesy of the NBA.com