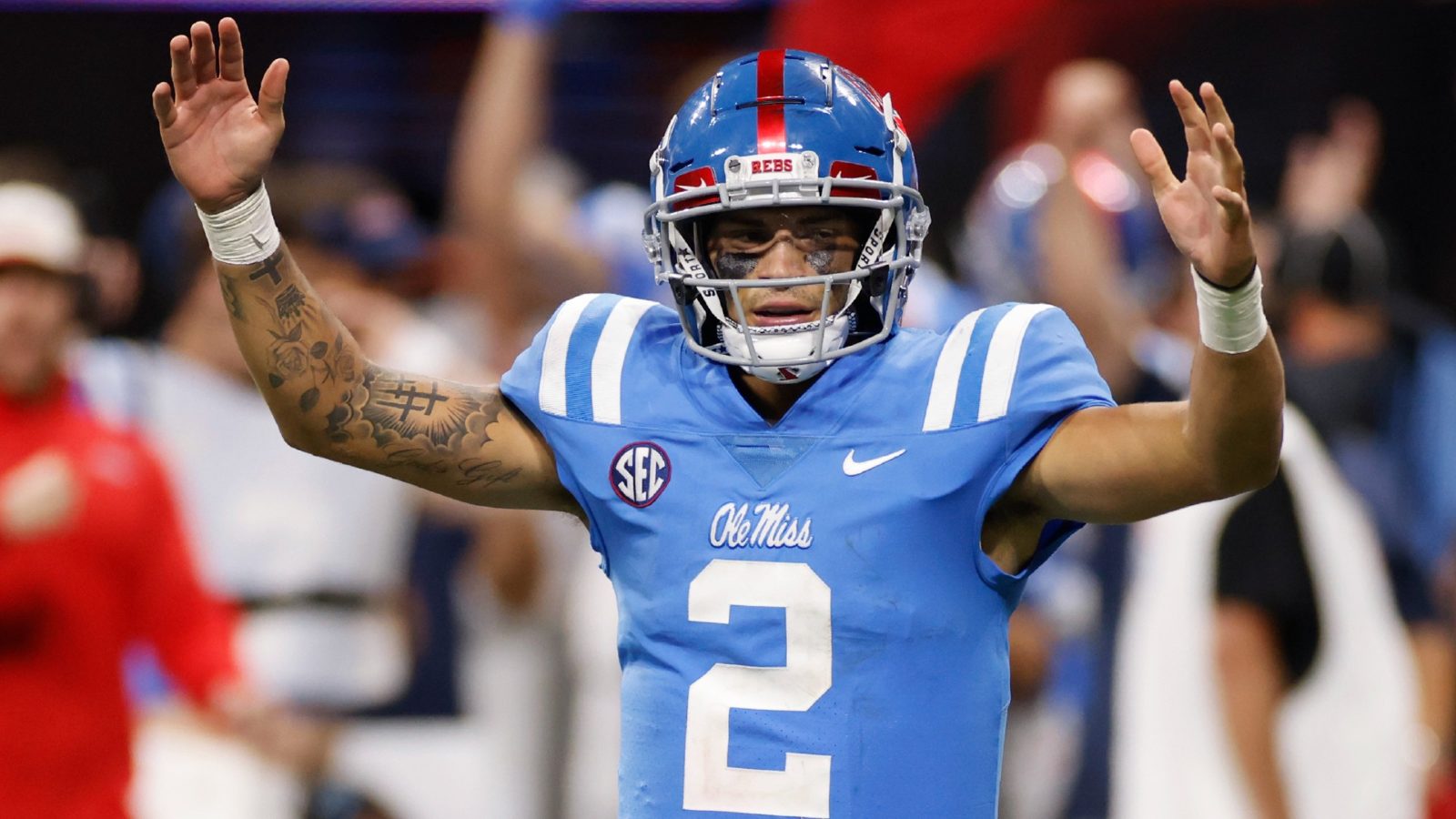 The Ole Miss Rebels are playing some of the best football in the country right now. They have a chance to do some special things this season because they are showing they can play well in all three phases of the game. Head coach Lane Kiffin has done a remarkable job since he was hired as head coach in 2019.

The Rebels have one of the most dynamic offensives in college football. The offense is the main reason the Rebels can beat Alabama when they go to Tuscaloosa on October 2. The Rebels have two of the best offensive minds in college football in Lane Kiffin and Jeff Lebby. Lane Kiffin made his name with what he did all those years with USC and showed his talents with Alabama.
Lebby is an Art Briles's disciple, and he has learned some of the best offensive concepts the game has ever seen. Lebby's offenses have put on display some of the best offensive football in the history of college football. Lane Kiffin has a lot of humility and has a lot of trust in Jeff Lebby to call the plays. Lebby will definitely be a head coach sooner rather than later.

To beat Bama, you have to have elite quarterback play, and the Rebels have had that with Heisman trophy candidate Matt Corral at the helm. Corral has thrown nine touchdowns and zero interceptions so far this season. He has done a much better job taking care of the football this season. In their last game against Tulane, they only punted the ball three times. The offensive execution was absolutely sensational.

No former assistant coach that has coached under Nick Saban has ever beaten Alabama. There have been some close calls recently. He is 24-0 against former assistants. However, if there is any coach that can break that streak, it is Lane Kiffin. He understands Nick Saban's strengths and weaknesses.

Alabama's game vs. Florida showed they are a little vulnerable in some areas. As good as Alabama is, they are not as good as last year, and if the right team can play their best football, they can beat them. Ole Miss has a better QB that can cause Alabama more problems. He proved it last year when Ole Miss gave Alabama a really good game and a few plays away from beating the Crimson Tide.

Ole Miss's defense will play a pivotal role in deciding the outcome of this game. They have gotten better this year, but there are still some question marks until they play an offense as good as Alabama.

The Rebels also have a slight advantage because they will have a bye before the Alabama game, so they have plenty of time to see how they can exploit Alabama's weaknesses. If last year's game indicates what this year's game will be, we should have a game for the ages, and maybe this is the year Ole Miss wins the game.
Support the Strike 7 Sports platform's growth by heading over to Fanatics.com and purchase officially licensed fan gear from the NFL, NCAA, and the NBA. Each purchase made through the text link below goes into the funding of the Strike 7 Sports brand. To proceed, click on the text link below and begin shopping.
Licensed NFL, NBA, and NCAA Football Apparel Gear at Fanatics
Photo courtesy of the Getty Images.