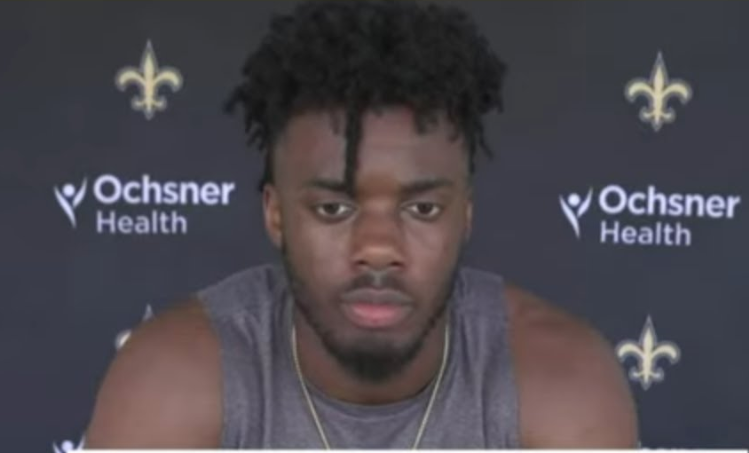 One of the Saints' biggest needs right now is finding someone reliable enough to hold down the number 2 cornerback position opposite of Marshon Lattimore. New Orleans decided to part ways shutdown corner Janoris Jenkins during the league's free agency period in March.
Lattimore was arrested in his hometown of Cleveland, Ohio, on gun charges to make things even worse. At this time, no disciplinary action by the league has been taken. The matter is still an ongoing issue. Well before Lattimore's arrest, the team made it clear that they need a solid option opposite of Lattimore at the position.
"Corner's an area we have to address here between now and the start of the season," Payton told reporters. "And I think we'll be able to find that." "We've lost some good players that we knew we might have to to get our numbers below," Payton said."
Currently, the Saints have a familiar face in Ken Crawley as a potential option to start on opening day. However, New Orleans did not stop bringing back Crawley. On Sunday, it was reported that the team decided to sign former first-round pick Prince Amukamara and veteran KeiVarae Russell to one-year deals. Before the Amukamara transaction, the Saints signed free agent Brian Poole to a one-year deal as well.
However, Poole is utilized mostly as a slot defender. New Orleans already has a capable slot corner in C.J. Gardner-Johnson. Overall, it does not hurt to have quality depth at the position. Another route the Saints can take is to allow third-round selection Paulson Adebo to become an opening day starter. Listed at 6'1, 198 lbs, Adebo was viewed as the best player available at the position when they selected him out of Stanford.
"We like all of his traits, every one of them, Payton said, and Mickey (Loomis) alluded to it last night. We feel like we're drafting a good football player, and we'll begin that process of developing him shortly. "He will compete like all of these guys will. And I would not say we are definitely going to, but I would not also discount that we might look to sign another player."
So clearly, there is a vision of grooming Adebo into becoming a critical asset on the Saints' defense. Could the process be accelerated if the coaching staff does not believe they have a viable option at the cornerback position?
One thing that is for sure is that the Saints tend to throw young rookies on defense into the fire. Adebo could be the next in line to fall under that narrative. From a physical traits standpoint, it has been reported from training camp that Adebo is a big corner with a lot of range.
New defensive backs coach Kris Richard is known for developing corners similar to Adebo's size when he was with the Seattle Seahawks. It will be interesting to see Richard's and defensive coordinator Dennis Allen's impression of how Adebo performs during training camp.
Based on his production alone, it will determine if the Saints will have a more expanded role for new additions Poole and Amukamara. Right now, it is still early in training camp, but a decision on who gets the nod at CB2 when the Saints take on Green Bay in Week 1 is slowly approaching.
Support the great work of the Strike 7 Sports Saints Discussions Section by purchasing licensed NFL fan gear. Items ranged from Saints hats, jerseys, t-shirts, socks, and so much more. We would greatly appreciate it if you would purchase these items from the text link listed below. The revenue generated from today's offer goes into the funding of the Strike 7 Sports platform. Click on the link below if you are interested.
New Orleans Saints Fan Gear Offers at Fanatics.com